Unless you have a monopoly, customer experience, or CX as it is sometimes referred to, is the single most important thing that you need to get right for your business to thrive. The difficulty is that it is pervasive to your business and covers everything from your first contact with the client to the last.
Think about your own experiences as a customer. Start with companies where you had a poor experience. There are many things that drive poor experience, but they are usually tangible like bad products or shoddy service. Because of your bad experience, you probably have not gone back to those companies and, more importantly, you may have told your friends and family about the poor experience.
By contrast, think of companies where you had a fantastic customer experience. In these instances, it is possible that it was something tangible that made it exceptional, but it is equally likely that it was the way that you felt that made all the difference. And I'm pretty sure that you returned to those companies and referred some of your friends.
If you want to create great experiences for your customers, all you need to do is think about your business from their perspective. There isn't sufficient space in this article to cover all aspects of your CX, but let's make this real by considering the example of the first meeting with a potential new client who has been referred by an existing client.
Are your offices easy to find? Is there parking nearby? Did someone offer them tea, coffee or water? Was it good tea or coffee? You don't want their first experience to be awful coffee – remember, your goal is for the client to want to return to your office. Did you explain all the services that you offer?
By far the most important thing in a first meeting is whether the client felt that you made an effort to understand their context and the problems that they are trying to solve. Did you listen or were you merely waiting to continue talking about yourself?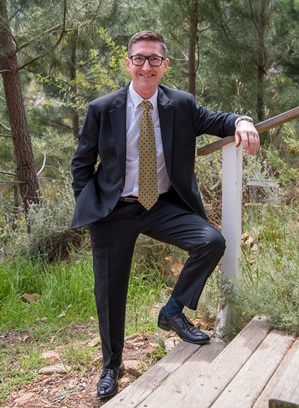 You need to apply the same logic when looking at every touchpoint with the client. In some instances, your CX needs to be very good, while in others it merely mustn't be bad. That might sound strange, but you must remember that this all comes down to a return on investment, and you'll find that the return on a very expensive carpet is poor.
Even if you work through your entire business, you may have blind spots that are important to your clients. Just think of the famous example of the advisor who unexpectedly lost a few older clients because they found his sofa too soft and were too embarrassed to say that they couldn't stand up. Therefore, it is always a good idea to ask your clients for feedback on what they do/don't like about your practice.
A final thought is that you do not have enough time or money to give all your clients the same fantastic experience. This means that you need to segment your clients and ensure that your C and D clients get a good experience, your B clients get a better (more expensive and time-consuming) experience, and your A clients get the best experience.
In conclusion, great CX improves client retention, increases referrals, grows profit and enhances the value of your business. In some cases, you'll need to implement the right technology to do things like communicating effectively with all your clients. But the biggest changes will come when you implement new processes, upskill your staff and change some of your habits.
---