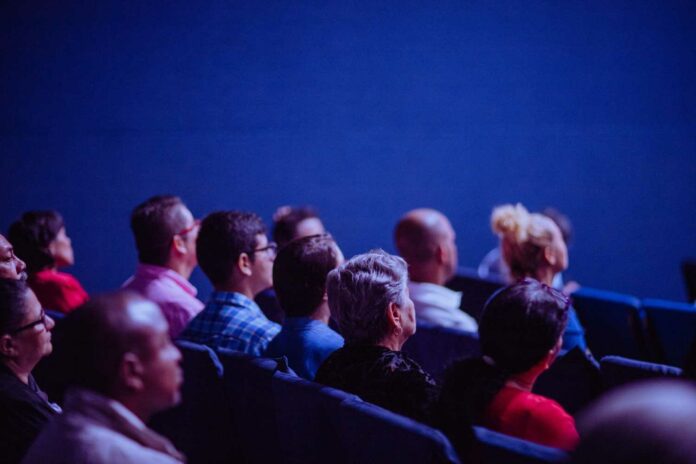 The Financial Planning Institute of Southern Africa (FPI) Annual Refresher Workshop for 2023 will be packed with a wide range of informative topics – from practical advice about retirement and tax planning, to the future of the financial planning profession. Experts have been lined up to discuss these topics in full-day workshops to be held across four main regions of the country – Johannesburg, Pretoria, Cape Town, and Durban.
The experts unpacking these topics will include the 2022 FPI Financial Planner of the Year Palesa Dube, CFP®, Wessel Oosthuizen, CFP®, Errol Meyer, CFP®, David Kop, CFP® and Lelané Bezuidenhout, CFP®.
The workshop is a face-to-face event from 08h50 – 16h30, which will enable attendees to accumulate 6.5 Verifiable CPD Hours (0.5 Ethics | 2 General | 4 Technical) and will be held at the following venues:
Durban – Coastlands Umhlanga on 31 January 2023
Cape Town – Sanlam Auditorium in Bellville on 2 February 2023
Johannesburg – Indaba Hotel and Conference Venue in Fourways on 7 February
Pretoria – CSIR Convention Centre on 8 February
The line-up of the topics to be discussed includes:
Marital regimes and business assurance
Tax changes – Company tax rate and assessed losses.
Analysis of Section 4(p) EDA
Sale of Assets or Sale of Shares – Tax consequences
Estate Planning and Therapeutic Value in SA – Link to value of advice
Two Pot System and impact on financial planning principles
Recent important court cases affecting Wills, Trusts, Estates and Estate planning
SARS and Courts, are they getting impatient? – Changes to the Trust Property Control Act
Duty of care in dealing with Trust Assets
Selling your financial planning business and business succession planning
Advising aging clients and clients with diminished capacity
Fintech and financial planning
Psychology of financial planning
Practice management
Six trends influencing financial planning and advice
Ombud determinations and what we can do with it
The Speakers
Wessel Oosthuizen, CFP®
Wessel Oosthuizen, CFP®, who served for more than ten years on international committees as chairperson or member (including the FPSB Professionalism and Standards Committee), developed and managed the Centre for Financial Planning Law (CFPL) at the University of the Free State. He has also served on the FPI board of directors and is currently a professional financial planner at an independent financial planning firm. Wessel also lectures part time at the University Stellenbosch Business School and is part of a team reviewing global standards for the financial planning profession.
Errol Meyer, CFP®
Errol Meyer, CFP® is a CERTIFIED FINANCIAL PLANNER® professional and an admitted advocate of the High Court (SA) and holds qualifications in finance, law, teaching and taxation. He has written tax and financial planning related articles and study material for universities and academic journals. A book he authored, Notes on Estate and Financial Plans, is currently part of recommended study material for some universities. Errol previously worked as a tax advocate for SARS and as a legal adviser for corporates. He is a regular contributor to the media and has presented seminars for professional bodies throughout South Africa and Namibia. He was previously a lecturer, examiner and moderator for various universities in South Africa.
Palesa Dube, CFP®
Palesa Dube, CFP® is the reigning FPI Financial Planner of the Year – crowned in October 2022. She is a co-founder and wealth manager at Wealth Creed, a private wealth management firm passionate about helping individuals achieve their highest financial and legacy aspirations. She has more than 18 years of industry experience – having worked in the private wealth management and private banking sectors; where she advises professionals, retirees, high net worth individuals as well as corporate clients. Palesa's expertise are in investment and retirement planning, estate and legacy planning, managing risk as well as business succession planning. She holds a BCom Investment Management degree from the University of Johannesburg as well as a Post Graduate Diploma in Financial Planning from the University of the Free State. Palesa is a CERTIFIED FINANCIAL PLANNER® professional as well as a member of the FPI.
David Kop, CFP®
During his career, David Kop, CFP® has fulfilled many roles, including tied financial adviser, para planner and lecturer, as well as owning his own financial planning practice. He is a CFP® professional and Certified Financial Educator Instructor. In his current role as director for relevance at the FPI he engages with members and represents member and consumer interests at the regulators and policy makers. His goal is to ensure that financial planning can be viewed as a profession alongside the traditionally recognised professions.
Lelané Bezuidenhout, CFP®
Lelané Bezuidenhout, CFP®, the CEO of the FPI, has been in the financial services industry since 1999, after starting in a back office of a large insurer in the disbursements team. Her strengths include positivity, developer, connectedness, leader and relator. After 11 years in private practise, she joined the Office of the Ombudsman for Financial Services to become a case manager investigating mostly property syndication cases and prepared matters for determination with the members of the adjudication team. She subsequently joined the FPI as the certification manager, then the head of certification and standards.
For more information on the 2023 FPI Annual Refresher Workshop, contact events@fpi.co.za or 011 470 6000