It's America in the 1970s. The US economic picture is dominated by inflation, unemployment, high oil prices and recession. Meanwhile, a small group of economists and social scientists start to question the idea that humans always make rational and predictable decisions when it comes to money. At the time, this seems like a crazy challenge to established economic thinking. All economic theories assume that humans aren't affected by their emotions during financial choices and just do the rational thing when they have a decision to make.
But this handful of academics keep working away at this new idea. They become increasingly convinced that traditional theories don't tell the full story. If we want to really understand how people make financial decisions, they say, we also need to consider more carefully how emotional and irrational humans can be. Between them, this handful of academics became the founding fathers of behavioural economics and behavioural finance. This was the very beginning of the community that me and my fellow behavioural financial advisers and coaches are now a part of.
Defining idea of our era
It was a revolutionary idea at the time which, unsurprisingly, didn't take off immediately. However, this community started to grow and grow while behavioural thinking was working its way into many other sectors too, like politics, business and retail. When one of the founding academics, Richard Thaler, won the Nobel Prize for Economics in 2017 it confirmed its acceptance as one of the most important and defining ideas of our era.
The behavioural finance community continues to expand and develop today. I see it in my own experience amongst fellow financial advisers. There was a time was when it was just a small huddle of us nurturing this new philosophy in our profession but there are more and more of us every time I look. It started as a niche, but that niche is growing daily, monthly, yearly. Independent financial advisers are on the front line and deal with humans every day, so it shouldn't be a surprise that they should be the early adopters. But now even some of the big asset managers are cottoning on to the insights of behavioural thinking and employing them at a more corporate level.
Bringing the community together
I founded the annual Humans Under Management (HUM) conferences with the aim of bringing this community together in the UK and beyond. They are the first fully-focused behavioural finance events of their kind and the place where practitioners can meet to learn from each other and compare experiences. I believe it is a unique conference because it's organised "by financial advisers, for financial advisers". In South Africa I have partnered with Rob Macdonald of Fundhouse and Pierre Taljaard of Simple Wealth to organise the Humans Under Management SA 2021 conference.
The third Humans Under Management (HUM) SA conference will be held virtually on the 15th September 2021.
Headlining an exciting speaker list this year is Morgan Housel, author of recently released book, The Psychology of Money. Housel is a Partner at the Collaborative Fund, a US venture capital firm and is a former award-winning columnist with the Motley Fool and the Wall Street Journal. Other international speakers include strategic consultant, Dennis Moseley-Williams; and client experience specialist, Julie Littlechild, both from Canada. Dr Gizelle Willows, who runs a consultancy Nudging Financial Behaviour, and teaches at the University of Cape Town, will be sharing some of her research insights on investor behaviour.
There will be nine South African financial planners sharing their insights and experiences on a range of themes:
How to Position Fees with Clients (Wouter Fourie);
Doing Succession Successfully (Ebrahim Moola);
Lifestyle Financial Planning (Dirk Groeneveld);
Making your Brand Work (Nonhlanhla Nxele);
Younger Advisers, Older Clients (Tiffany Havinga);
Life Planning and Coaching (Keith McDonald);
Forging the Path of Independence (Gugu Sidaka and Palesa Dube);
Positioning Investments with Clients (Johannes Landman).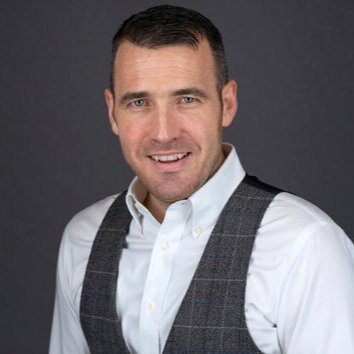 I believe behavioural finance advice is extremely powerful and it channels the insights of so many areas and is open to input from such a broad spectrum of disciplines. It allows us to keep developing into ever-more sophisticated advisers so we can give our clients the best insights and service possible.
In this community, our clients are the most important members of all. When you work so closely with them over many years through the significant phases and transitions of their lives you can get to know each other very well. It's unsurprising that employing such a human approach to helping clients doesn't just bring them into the community, it often turns them into friends too. From an idea born in 1970s, recession-hit America, behavioural finance has created a community that makes our profession proud.
CPD Points will be awarded for attending the event.