The launch of the SA Financial Services Network is led by Bravura Solutions and supported by representatives from various financial services organisations including Stanlib, INN8, Altus Consulting and Morningstar Research.
Why was the Women in South African Financial Services Network formed?
Carolyn Erasmus: There are three objectives that we would like to achieve from this network: a safe space for women to connect, share their expertise, successes and failures, as well as provide support to each other through communication. Secondly, the community will facilitate mentorship for women looking to develop their leadership skills. Lastly, it is about networking.
The key point is that, whether deliberate or unconscious, bias makes it very difficult for women to move ahead. It's about giving everybody the same opportunities.
Bravura Solutions (UK) started this initiative, which has become a massive success in the UK industry. We felt this was something that could be valuable in the South African market.
Georgina Smith: I think we underestimate how "closed" this industry can feel to somebody new to it. It can be difficult to have your voice heard, whether that is to raise an opinion or ask questions. There has traditionally been quite a fixed mindset as opposed to a growth mindset, where you're required to "prove yourself" before being taken seriously. This affects everybody new to the industry but does disproportionately affect women. I believe the safe space to ask clarifying questions is just not yet available.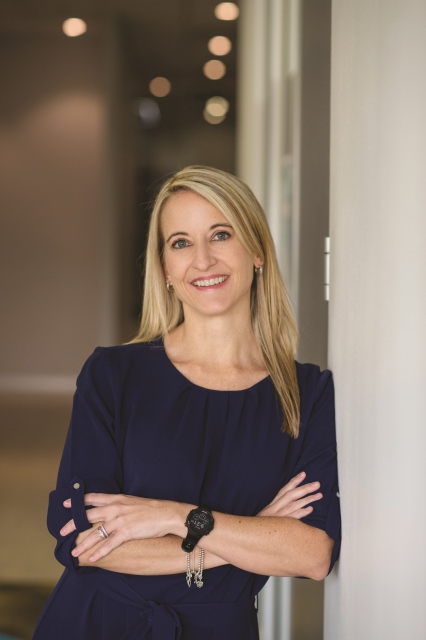 We hope that this network will create that safe space to allow people to share experiences of how they have overcome similar situations. Structured "networking" opportunities can feel unnatural and just as "closed" – we need a natural and comfortable space to speak freely.
Please discuss your experience as a woman in the finance sector.
Nqobile Kubeka: Entering the financial services industry as a young woman directly from university was initially quite tough, especially coming into such a traditionally male-dominated industry. Working in such a large organisation, I quickly realised that there was a gap in terms of building those connections and opportunities to network and socialise, not only among my direct peers but also more broadly.
To counter this, we formed a women in technology network at my company, which has been an immense success, and has provided that area of connection. A key learning has been in realising the importance of having your voice heard and having the mindset and determination in standing your ground. Networking and having a supporting structure in place are key elements of that.
Georgina Smith: I have been incredibly well supported by all factions of the financial services industry. I have been blessed to be surrounded by some strong women who I have been able to learn from in terms of how they have handled themselves in heated situations.
Diversity in any boardroom must be encouraged to get a much more rounded view as to how to approach issues. Where a man would be called "passionate" – a positive thing – a woman is labelled  "emotional". 
There is that unconscious bias that I have observed and it is not just financial services, it is everywhere. I think that it is starting to be called out but the diversity of thought that women and all races and ages, can bring to organisations has to be embraced. In the future, companies will need to embrace diversity if they are to thrive.
Carolyn Erasmus: Like Nqobile, I realised quickly that being a female in the industry could hold me back. Men got asked their opinions and women had to fight to get their voices heard. I had to work harder to prove myself.
It is those types of scenarios that I reflect on, which makes me realise how far we have come. The industry is becoming more outspoken around diversity and inclusiveness. People are more actively breaking that bias that we all refer to.
I see Covid as a bit of an accelerator. I had a few giggles when I saw fathers manage home-schooling, a child screaming for their attention and simultaneously trying to focus on a work call. I believe that there is a lot more appreciation for how much we have had to juggle being a mother and wife, while keeping focused on career growth, and proving that we are good at what we do. 
Please tell us about the scale of diversity within the South African finance sector.
Carolyn Erasmus: Bravura Solutions' corporate values stand strongly behind this type of initiative, which supports an inclusive culture. I feel very fortunate to be working for a company where my values are closely aligned with.
We have noticed within the Bravura Solutions' Diversity and Inclusiveness (D&I) global community, that each region has its own hurdles to overcome. By understanding  each region's respective challenges you can tackle them quite sensitively and differently as an organisation if you actively want to make improvements.
Solving D&I in any industry requires ongoing focus and action by everyone and that's why these types of initiatives will gain momentum and evolve as they pass through the hands of industry members.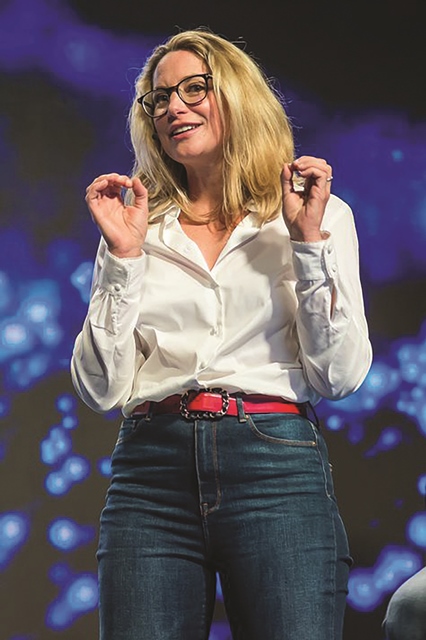 Georgina Smith: It's about diversity of mindset, experience and background, and this means equality across gender, age and race. It is about seeing people for who they are and the ideas they have and embracing that as opposed to seeing them within a predefined segment. The clients this industry serves cross the entire spectrum of society and it is important that we, within the sector, embrace the voices from this diversity. It is about seeing through our unconscious bias and hearing the voice of the entire market. It is about the inclusivity of the entire community.
Carolyn Erasmus: I have had some amazing mentors over the years, both male and female. This forum is not just about a pow-wow of women. It is about incorporating all perspectives and how to understand the diverse types of people in our industry and see how we can help uplift them.
Georgina Smith: Yes, we are coming at this very much from a D&I perspective, but it is just a safe space to have a chat. Conventionally, this industry is an intimidating place to work. I don't know whether that's because it is white male-dominated or it is just the traditional way in which it has grown up. We can label it D&I, that is all great, but it is just a place to put your hand up and go, "Can I just ask you what you mean by that?" That's what it is.
Please detail your company's involvement in the network.
Georgina Smith: I have never let gender hold me back in terms of what I am able to achieve so it felt natural when Emma Napier and Carolyn of Bravura Solutions reached out and suggested we form a South African women's network. Yes, I think it is a great idea because it is considered a safe space to share ideas and grow professionally. Yes, I believe this is going to be great. Yes, I believe we can change the industry and get more women involved from supporting young new entrants to established senior leadership roles. 
Nqobile Kubeka: I have been in the Women in Technology and a D&I forum in my organisation for a while. When the forums started initially, it was more of a bottom-up approach where we were trying to alert our leaders about this important agenda.
We wanted our managers to look through this lens when hiring, making decisions, in meetings: to ensure that diversity and women's presence is in all their engagements. At that time, the drive was to get that attention.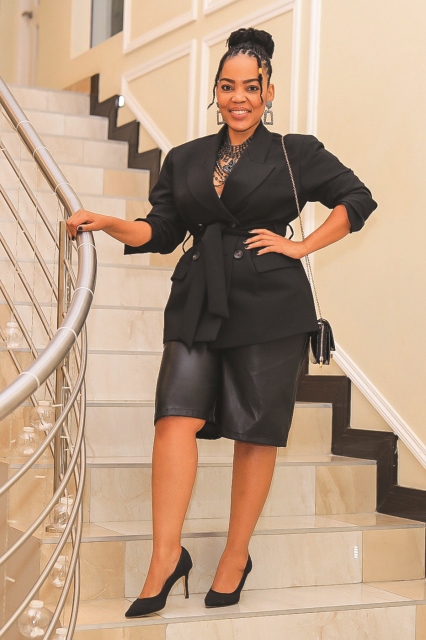 Over the years, we have gotten that attention. Now we see that our leaders are driving the agenda. It is part of everyone's KPIs in my organisation. We have seen our CEO and top executives sign up for the "He for She" movement. It is still something that we are aware of, which is why we are engaging with an external team driving women in financial services.
Networking is still part of our internal agenda so we will be benefiting from this engagement. I will be like an external ear sharing insights with my company that we develop from this network.
I have a huge line-up of brilliant women who would greatly appreciate the opportunity to participate with outside financial services women. So, it is aligned to our goals as an organisation.
Carolyn Erasmus: It is easy for a corporate to allow their D&I focus to become a tick-box exercise but it is really about the individuals within a corporate that have the passion to drive the different agendas. All of us have our own personal reasons, values and experiences that this passion comes from as an individual and when those like-minded people find each other, it is difficult to hold them back when they want to make good out of it.
D&I is driven from a board level at Bravura Solutions, so the support is very much part of Bravura Solutions' DNA.
The response we have had by announcing the network on LinkedIn has been phenomenal. It shows that there is a need for something like this. Bravura Solutions' is working collaboratively with a couple of industry leaders. I am excited to see how it takes shape and hopefully it provides value and inspiration for all these lovely people in the industry.
What is your personal objective for the network?
Georgina Smith: I want to meet some cool people who can broaden my horizons, stimulate my thinking and challenge by own perceptions.  
Nqobile Kubeka: I am interested in having an outside view of women's challenges to see how I can learn from their experiences.
Carolyn Erasmus: Networking, learning from other individuals and hopefully helping people to enrich their lives and see their true potential.
Please tell us about the networking events that members can look forward to.
Carolyn Erasmus: Our initial event will take place in the week of 23 May in Johannesburg. Future event locations are to be confirmed.  We want the first event to be a face-to-face get-together to showcase our objectives, and Covid-pending, we would like it to happen every quarter and encourage new faces with new experiences to come and join.
What advice do you have for women wanting to enter the South African financial services industry?
Nqobile Kubeka: Connect as much as you can with as many leaders as possible. This is not only directed at women. You need to make time to create relationships with people that you aspire to be and not just your peers. Look out for people that you can engage with who have travelled the path.
Georgina Smith: My advice is the same whether it's a woman or man joining the industry. It is about connecting with as many people as you can, build your network as firmly as you can and keep asking questions to get as many different insights and as rounded and as broad a view as you possibly can. And finally, understand what you are good at, understand where your strengths are and then sing them from the hilltops.
Carolyn Erasmus: My advice is directed at anybody new, young and older in the industry. Treat everyone as an equal. It is about building honest, transparent and trustworthy relationships which you can build from as you grow your career.
---