"A rose by any other name would smell as sweet," said Juliet to her off-limits Romeo. While this may be true for star-crossed lovers, it doesn't apply for professions. If I were to introduce myself as Dr David Kop, you would immediately place me as a qualified medical doctor, with a professional status. You would know instantly that I had been through a rigorous process of education and training, that I had pledged an oath to act ethically towards my patients and that I am "regulated".
In December 2019, the Financial Sector Conduct Authority (FSCA) released its long-awaited discussion document on the categorisation of advisors. Among other matters, the paper deals with the title(s) that advisors may use – a hotly debated topic since the release of the original Retail Distribution Review document in 2014.
Clarity for financial advisors
While the Financial Advisors and Intermediary Services (FAIS) Act has provided consumer protection and increased the competency and ethical requirements for financial advisors, it only regulates advice around financial products. If a person stops short of recommending a particular financial product, they will fall outside of the definition of financial advice in FAIS.
Notably, FAIS does not protect the job title of financial advisors. There is, in fact, a growing global community of people who call themselves financial planners and financial advisors (or some other variant of this) who, because they do not advise on financial products, fall outside of the regulatory net.
This is problematic as it creates confusion in the consumer's mind about who and what a financial advisor is and what competency level they can expect from a financial advisor.
This is frankly dangerous: consumers need protection from exploitation by unqualified and unethical individuals. The FSCA, therefore, wants to ensure that the title used by financial advisors will promote consumer understanding of:
The scope of products and services the advisor may recommend, and limitations on that scope. For example, whether a range of products from different suppliers can be offered or only those of a particular supplier or group.
The type of relationship between the advisor and the product supplier/s.
Which entity (advisor, supplier, or both) may be held accountable for the advice provided and the performance of the product concerned.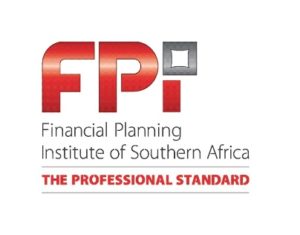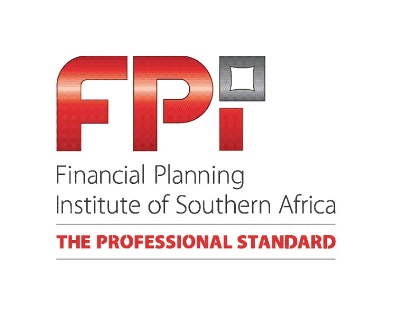 At the FPI, we believe that it would be almost impossible to meet the objectives outlined above with only a title, and would require additional disclosure (that is already covered by FAIS in any event). We feel strongly that an advisor's title should indicate which activity they are licensed for, and not who they do it for.
We have proposed the following titles for financial advisors:
Financial Product Advisor
Financial Advisor
Splitting advisors into these categories will allow for different competency frameworks. This will also have the bonus of creating established career paths and attracting more talented youngsters to our profession.
The legislation must also include sanctions for anyone who uses these titles without being duly licensed to perform these activities.
What about financial planning?
In a Global FPSB survey into financial planning, 60% of South African consumers either answered no or were not sure whether financial planning was regulated in this country. If there's confusion in the financial advice space, this is doubled when it comes to the financial planning profession.
There is likewise no current legislation around who is allowed to call themselves a financial planner or to describe their services as financial planning. Unlike the medical profession, we have so-called financial planners ranging from the minimum education requirement to license as a financial advisor right through to financial planners who hold the globally recognised Certified Financial Planner® professional designation.
Hopefully, this is about to change in South Africa. The discussion document contains the following proposal:
"One of the desired outcomes of our RDR reforms is to enhance standards of professionalism in financial advice and intermediary services to build consumer confidence and trust. To this end, the FSCA confirms our intent to acknowledge the professional status of qualified financial planners by reserving the use of the designation 'financial planner' for those holding a formal professional designation in this discipline.
Persons designated as a CFP® professional, who therefore meet the standards and requirements set by the Financial Planning Standards Board (FSPB), would meet this criterion… In South Africa, the relevant organisation is the Financial Planning Institute, which is also recognised by the South African Qualifications Authority as the professional body for the financial planning profession in South Africa."
In a Global FPSB survey into financial planning, 60% of South African consumers either answered no or were not sure whether financial planning was regulated in this country.
We are pleased to see the recognition of the CFP® designation. Financial planning is a relatively young profession, having started only 50 years ago. In that period the Financial Planning Standards Board has done much to ensure that financial planning meets the generally recognised characteristics of a profession (recognising that the legal protection offered to most other professions is missing when it comes to financial planning).
This proposal would make South Africa one of the few countries in the world that recognise the professional status of financial planning.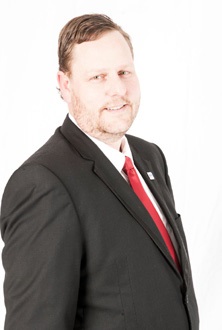 We believe that the protection of the terms financial planner, financial planning and financial plan is important for consumer protection.
The protection of the title of "Financial Planner", as proposed, is more than just title protection. It allows for the adoption of a uniform oversight of financial planners that includes adherence to a world-class code of ethics, requiring a fiduciary standard of care, and a set of professional practice and competency standards developed from empirical research into the practice of financial planning.
Financial planners, through their professional bodies, will need to demonstrate professional competency and commitment by meeting initial and ongoing education, examination, experience and ethics requirements. This approach will protect the public and allow for recognition of financial planning as a true profession.
The bottom line
For too long now, consumers have been befuddled by the variety of titles used in the financial advice industry and the financial planning profession. Both financial advice and financial planning are vital to the economic growth of South Africa.
We believe that affording legal protection to certain titles can only enhance consumer trust in financial advice and financial planning.