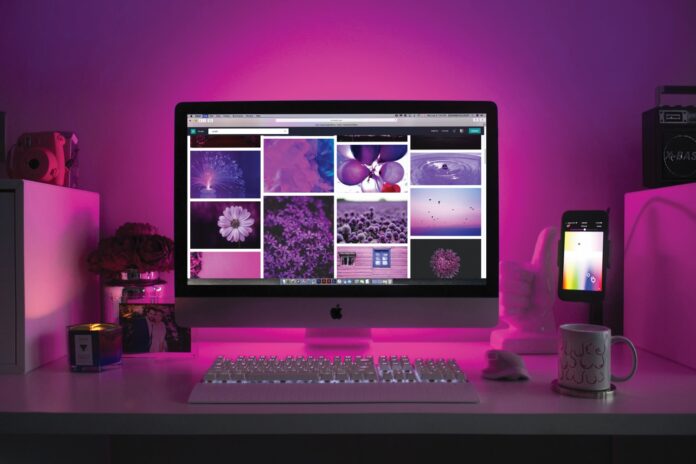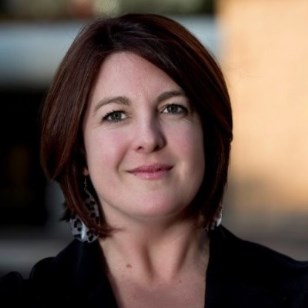 According to Linktank's latest advice technology survey, financial advisors' greatest challenges are still topped by integration options, the industry remains frustratingly paper-based, and there's an unbudging gap in the perception of value vs cost of technology.
The end-2022 edition of the annual survey, which measures gaps and trends in the technology-enablement space from the perspective of financial advice businesses, attracted respondents primarily from the life/risk and wealth management community but generally spanned the entire advice industry and thus offers some interesting insights.
Despite the flurry of progress towards greater digitisation during the Covid years, almost three-quarters of survey respondents still indicate an intention to revisit their technology strategy as a key objective over the next one to three years. This is followed by the closely-related goal of addressing operational inefficiencies. These objectives significantly outweigh the importance of efforts like succession planning, which usually tops the list, and points to the stubborn challenges of appropriate selection, comparison, implementation as well as adoption of technology solutions.
Defining and executing a forward-thinking technology strategy that's aligned with business growth and client servicing objectives can cost a few cents, though. Yet almost three-quarters of respondents say they currently invest less than 20% of their revenue into technology (and more than half of those spend less than 10%). On the other side of the fence, local industry technology providers estimate an Independent Financial Advisor (IFA) expenditure tolerance of around 10% to 15% of revenue and those prepared to voice their thoughts on an appropriate investment generally peg it at 20% or more.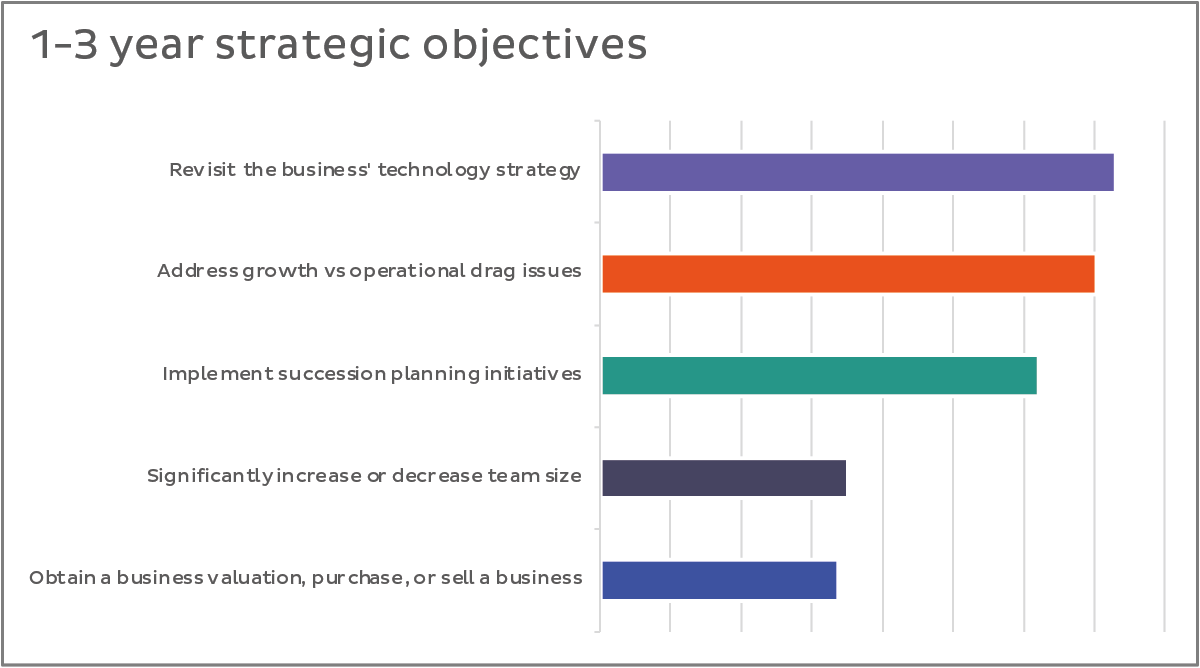 The desire for personalised service, greater value and more innovation, particularly regarding integration options, seems to remain somewhat stymied by the general appetite for outlay and, indeed, the continued perception of technology as an expense rather than an investment.

Most advice businesses realistically anticipate increasing their investment over the coming few years, however. The most likely places for those tech budgets to be utilised are, predictably, wealth or risk planning tools and, of course, client relationship and practice management solutions. The emergence of behavioural finance tools in third place on the "most valuable" list is a bit of a surprise this year, though, particularly since there hasn't been evidence of significantly increased expenditure in this segment of the software market yet.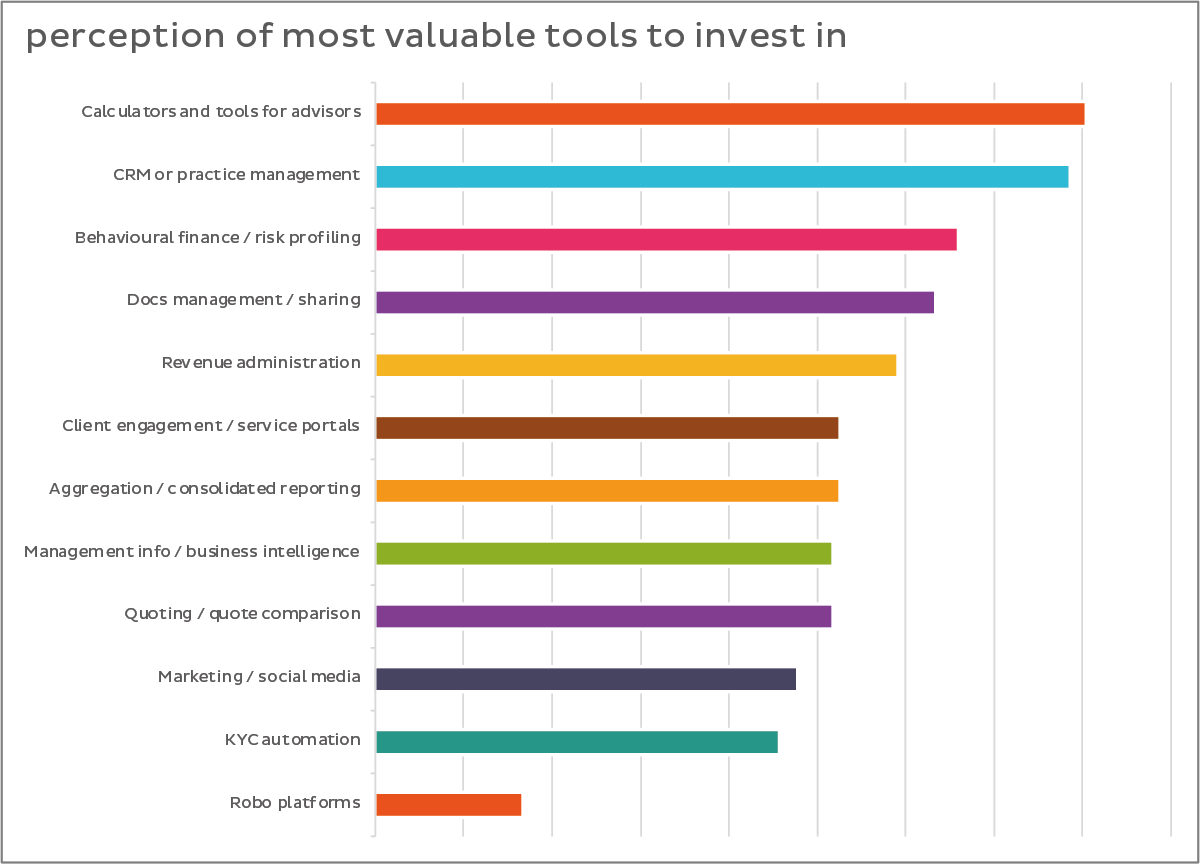 Other factors are likely to play a big role in value perception, too, as highlighted by advisors' greatest challenges with technology. Entirely consistent with previous years' survey findings, businesses of all shapes and sizes still find it immensely difficult to deal with the user-side complexities of applying technology to their business needs, much less to a defined strategic growth plan.
Topping the frustration list, as usual, is integration. In practice, this typically means that businesses are making use of multiple solutions that overlap in functionality but don't "talk" to each other, necessitating the duplicated manual maintenance of similar data across multiple interfaces. It's very rare, in fact, for an IFA business to employ the use of a single piece of software to meet the entirety of its operational, planning and servicing needs, so the frustration with doubling up on data collection and maintenance is entirely understandable.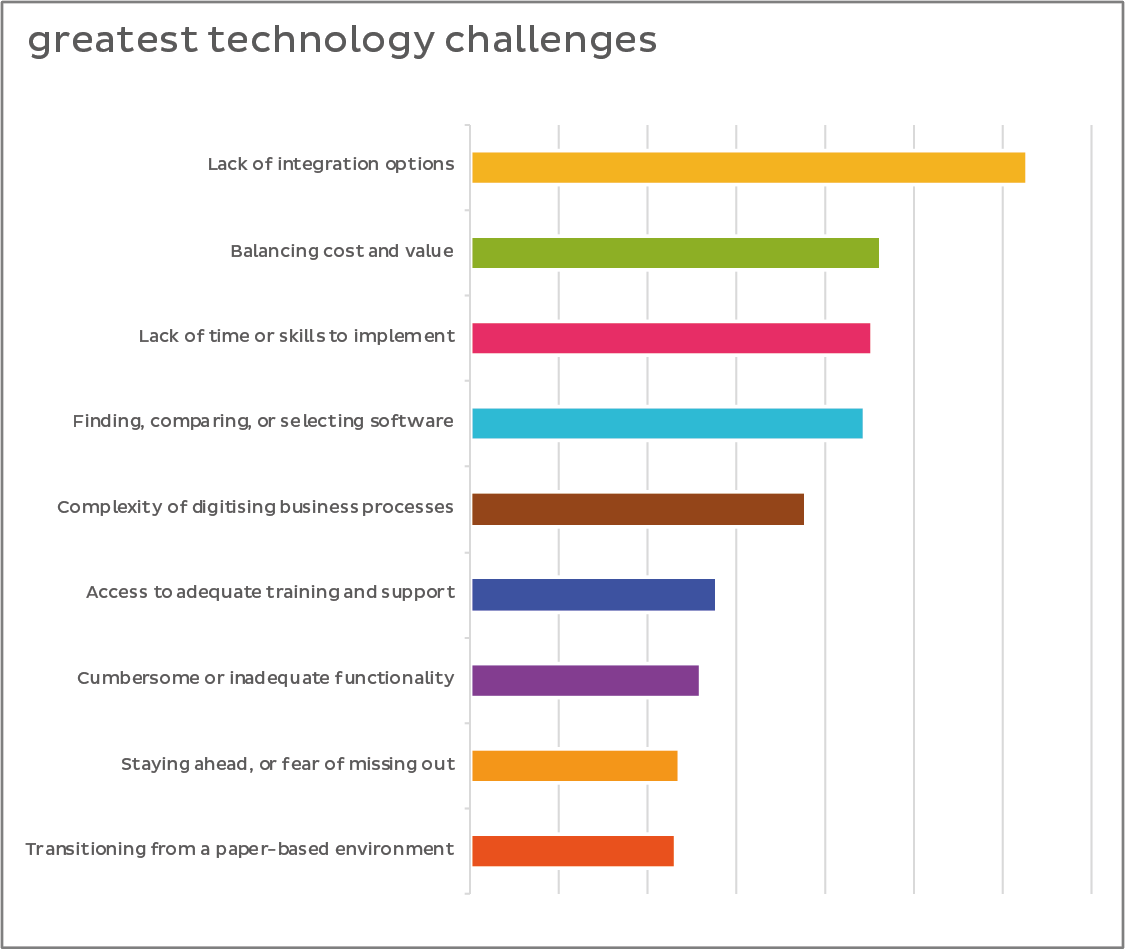 The problem extends beyond the integration of internally selected systems, though, and into the product provider and platform space, where data provision for reporting purposes may have improved significantly over the past decade but further high-value capabilities, such as straight-through processing, remain just about impossible for independent practices to strive towards if they interact with multiple product providers. The coming years will make for an interesting assessment of just how much IFAs will re-frame their support of platforms or product providers in the context of whether they help or hinder practices' ability to get ahead from an independent technology-based client-servicing perspective.
The industry application programming interface (API) landscape has unquestionably improved over the past few years, as many tech providers have recognised the need to offer standard, no-code integration options as a matter of necessity rather than just a competitive edge. More than half of independent technology providers on the market offer open APIs and only about 10% say they don't offer any API, closed or otherwise.
Niche and purpose-specific solution providers are, more than ever, actively seeking out integration partners to make their users' lives easier and to complement their own solutions, while multi-purpose software providers generally base their response on user demand.

In the latter scenario, it's realistically up to users to initiate integration discussions and, in many cases, this also equates to cost and effort commitments that most IFAs simply don't have the inclination to get into.
Some unfair expectations of the term "integration" persist, though, and it sometimes emerges as a bit of a magical catch-all prospect, making it difficult for tech providers to meet expectations. Many of the prerequisite issues that need to be addressed to make integration a successful experience still nag at our heels. More rudimentary problems, like transition from paper or manual business processes, are still prevalent as more than half of advisors indicate a low level of digitisation and fewer than 15% say they've mostly or completely converted from paper-based environments.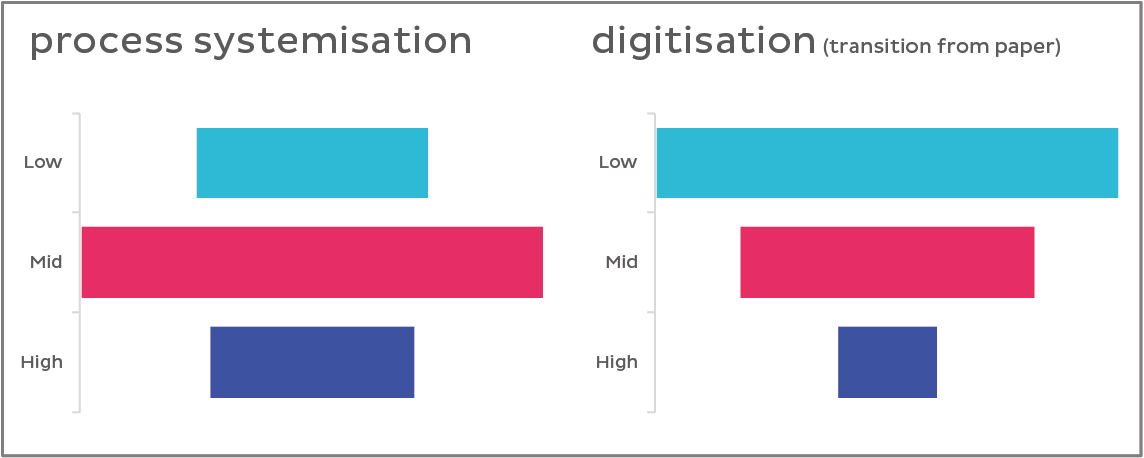 Even against a backdrop of sluggish digitisation, difficulty in selection and implementation and a value perception gap, advisors have been generous in their experience ratings of the tools they're familiar with. Breaking these solutions into two rough categories – those that offer broader feature ranges (like all-in-one CRM and planning tools) and those that offer narrower, more specific features (like revenue administration or behavioural finance tools) – it's clear that purpose-specific solutions still attract the most love at an average of just under four stars out of a possible five compared to an average of 3.3 stars for one-stop-shop offerings.
Never have advisors had so many options to choose from, within either all-in-one or best-of-breed model approaches. Therein lies part of the complexity, though, so it's more important than ever for businesses to map out a durable, adaptable technology strategy that enhances and supports a client servicing and operational model.
---