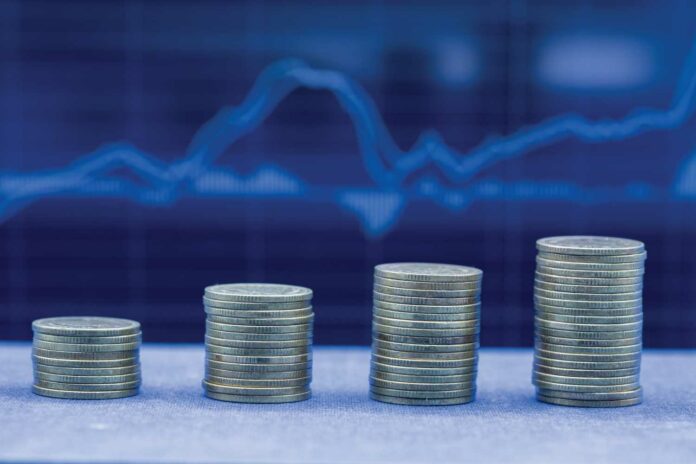 The FINANCIAL SERVICES ADVISOR™ (FSA™) and the REGISTERED FINANCIAL PLANNER™ (RFP™) professional designations are offered by the Financial Planning Institute of Southern Africa (FPI) to financial advisors who wish to differentiate themselves. FPI designated members adhere to the FPI Code of Ethics and Practice Standards, have the necessary experience and provide trusted expert advice to consumers.
These designations, both South African Qualifications Authority (SAQA) registered professional designations, represent another level of professionalism in the financial services industry. To be accepted as an FSA™ or RFP™ professional the applicant needs to meet the following requirements:
| | FSA™ | RFP™ |
| --- | --- | --- |
| Education | Completed a level NQF6 (old) or NQF7 (new) qualification | Completed a level NQF5 (old) or NQF6 (new) qualification |
| Experience | Two or more years of relevant financial services experience | One or more year(s) of relevant financial services experience |
| Examination | Pass the Professional Competency Exam (PCE)** | Pass the Professional Competency Exam (PCE)** |
| Ethics | Abide by the FPI Code of Ethics | Abide by the FPI Code of Ethics |
**PCE exemption for FSA™ and RFP™ professional designations: for approved NQF5, 6, 7 and 8 qualifications in financial planning, wealth management and finance qualifications obtained with FPI approved education partners, Milpark Education, Sanlam Academy, Moonstone and the following universities: Academia, Free State, Johannesburg, KZN, NNMU and Stellenbosch.
Entitlement to use the FPI professional designations as financial advisors.
FPI sets the professional standard for professional planning and advice for all to ensure that your skills as a professional member of FPI remain relevant.
Through robust stakeholder engagement, FPI represents the collective views of its members through its advocacy and public policy division at institutions such as the Financial Sector Conduct Authority, Council for Medical Schemes, National Treasury, South African Revenue Service, Reserve Bank, South African Qualifications Authority and the Insurance Sector Education and Training Authority.
Demonstrate a higher standard through interaction with the competency committees who constantly shape the ongoing requirements of the industry. Through volunteer competency committees, FPI is constantly reviewing what is needed to practice as a financial planner or advisor and develops templates and resources such as the Transition to Fee-Based Guide to assist members in implementing best practice.
The FPI Code of Ethics and Practices Standard is another way for members to set themselves apart. FPI guidance and member resources help you best utilise this benefit. The adherence to the Code of Ethics demonstrates a higher standard and accountability.
FPI offers interaction through an online FPI community platform, FPI networking events, as well as online and face-to-face Continuous Professional Development (CPD) events.
FPI has negotiated member discounts with various industry institutions, such as the Astute Financial Services Exchange. FPI constantly reviews this programme to add more discounts that are important in enabling members to conduct their business. Members also receive complimentary copies of Blue Chip and Pensions Africa magazines.
The CPD programme and activities are aligned to both the financial advisor and financial planner curriculum, competency profiles and FPI Code of Ethics and Practice Standards to enable you to obtain CPD verifiable hours across technical, general as well as ethics and practice standard categories.
FPI is an affiliate of the Financial Planning Standards Board (FPSB) and the only licensed holder of the CFP® mark in Southern Africa. FPI is a recognised controlling body of SARS, which means FPI professional members can apply to FPI to become a Tax Practitioner at no additional cost.
As an FPI professional member, you can become a mentor to upcoming professionals and earn CPD points in the process.
As an FPI professional member, you can be part of the FPIMyMoney123™ programme and initiatives. FPIMyMoney123™ is the consumer education division of the FPI. As a facilitator for FPIMyMoney123™, you can earn pro-bono CPD hours and build your profile.
The FSA™ and RFP™ professional designations can be of great benefit to professionals in the advisory market. In addition to being entitled to use your FPI professional designation, membership will boost your professional image with your clients and employers alike. The FPI's professional and high standards will ensure that your knowledge and skills are always up to date through our free CPD programme and events.
Through our community networking structures, you will also be able to benefit from the interaction and exchange of ideas with other fellow FPI professionals.
For more information on how you can join, please contact:
Email: businessdevelopment@fpi.co.za | Tel: +27 11 470 6000