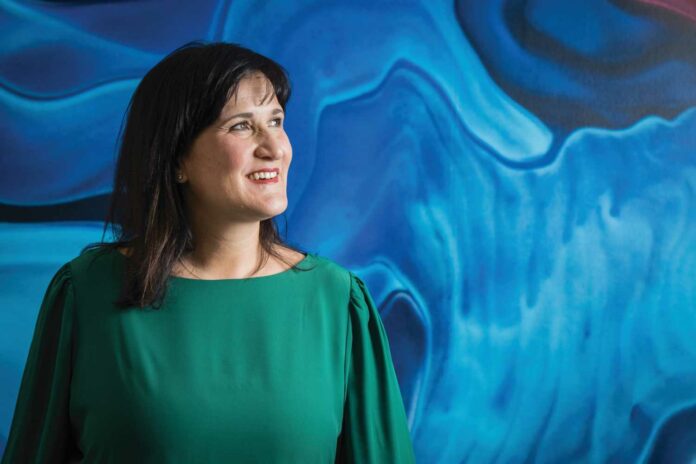 Lelané Bezuidenhout has a passion for developing people, processes and systems. She is a strong believer in turning stumbling blocks into stepping stones and finds a silver lining in every situation. Lelané has a positive mindset and is focused on reaching her goals through careful planning and aligning with strategic goals and commitments. She values the standards and principles implemented by bodies like Financial Planning Institute of Southern Africa (FPI) as well as the FPI Code of Ethics and Practice Standards as they guide her in treating customers fairly. She is a proud CERTIFIED FINANCIAL PLANNER® (CFP®) professional member of FPI.
---
Lelané, please talk to us about the importance of consumer education in South Africa.
Consumer education is extremely important as it enables consumers to make informed decisions around their finances. Consumer education focuses on financial management (like budgeting), investing and borrowing, risk management (insurance and medical aid) as well as addressing South Africa's poor savings culture. There is a massive need for financial literacy training in South Africa.
Reflecting on the findings of the Financial Sector Conduct Authority's (FSCA) Financial Literacy Baseline Survey, especially the financial literacy index, the overall current state of financial literacy in South Africa is lower than what was found in 2015 – young people seem to have been negatively affected. We need to introduce more financial literacy programmes for the youth of South Africa.
The financial services industry must focus on the value of professional financial advice and not on selling policies.
As a community of financial institutions, non-profit and business process outsourcing companies as well as associations, we need to do more in a collective manner to increase the overall financial literacy levels in South Africa via robust consumer education programmes. We already have a few good programmes like:
FSCA's Money Smart Week South Africa
FSCA's consumer education website
FPIMyMoney123 (www.fpimymoney123.co.za)
Financial Planning Standards Board (FPSB) World Financial Planning Day
FPI's Financial Planning Week
Association for Savings and Investments South Africa (ASISA) Consumer Financial Education Practitioner Sprints
There are quite a few financial institutions that, in terms of their Prudential Authority and Financial Sector Code compliance requirements, are running consumer education programmes too. Please speak to us about the value of and need to use the services of a financial planner.
We need to understand the services of a financial planner first. A CFP® professional financial planner works in the areas of:
Financial management (like budgeting, ratio analysis, etc)
Investment planning
Retirement planning
Tax planning
Risk planning (short-term, long-term, medical and business risk planning, etc)
Estate planning
The value and need of a financial planner are crystallised by how a CFP® professional assists clients in developing strategies to help them manage their finances and to meet their life goals. CFP® professionals do all the above within the framework and ambit of a professional Code of Ethics and Financial Planning Practice Standards.
A financial planner is a professional that guides you over a period of years to realise your financial goals and is there when life happens (birth, death, marriage, divorce).
One of the big issues facing financial advisors is clients focusing on their fees and advisors having to justify their value to clients. What is FPI doing to support advisors to transition to a fee-based model for advice?
This is a real issue and comes from the stigma that financial advisors are policy peddlers that just chase commission. To change this perception, the financial services industry must focus on the value of professional financial advice and not on selling policies.
We have seen quite a few Retail Distribution Review (RDR) proposals implemented via the General Code of Conduct, specifically the June 2020 amendments. These amendments, focusing just on fees, changed Section 3A (financial interest and conflict of interest management policy) quite significantly. It clarifies that either commission or fees can be charged, and that the provider/representative cannot be remunerated more than once for performing a similar service.
Some professionals have moved to a fee-based-only model for professional advice (ie they do not take any commissions but only charge fees). FPI has designed a tool that assists members in charging a fee and taking into consideration the nature of the service and the resources, skills and competencies reasonably required to perform the service/s1. This tool is available in the membership community under member resources (practice management). Non-members cannot access this tool.
FPI hosts peer collaboration sessions where professional members of FPI can participate in best practice sharing sessions.
Transformation of the profession is an imperative of FPI. What does FPI mean when it refers to "transformation" and what is FPI doing to support its mission of "facilitating transformation within the profession"?
One of FPI's business objectives is to participate in the creation and revision of programmes in support of transformation in the industry. If the industry lacks diversity and inclusion, so will FPI as our members are mainly from the financial services industry. Transformation at FPI refers to the inclusion of a diverse group of people – including but not limited to people from various demographic backgrounds, identities, race, age, beliefs, values, skills and different ways of thinking. This group of people participates in and forms part of our governance and committee structures as well as our staff and membership base.
FPI has a fully developed mentorship programme, Mentoring the Professional of Tomorrow, that is free for anyone to use
FPI supports and works with other associations, networks and bodies such as the Women in Finance Network, LeanIn Circle, Association of Black Securities and Investment Professionals – ABSIP (MOU in draft stage) as well as the Insurance Sector Education and Training Authority (INSETA) to support individuals with either mentorship or funding to become members of FPI. Via these programmes, we aim to transform the profession to a more diverse one.
One challenge the financial planning profession faces relative to other professions is an inconsistency in the professional qualification required to give advice. FPI is the "guardian" of the CFP® professional qualification, and yet most financial advisors operating in South Africa do not have this qualification. What is FPI doing to change this?
This question confuses the profession and the industry. There is consistency with regards to qualifications obtained to become a professional member of FPI. Our qualifications are aligned to clear learning outcomes codified in defined curriculums that are updated every three to five years depending on the results of the job analysis surveys conducted locally and internationally. It is rather a CFP® designation2. To become a CFP® professional, candidates must meet all four points below:
An underlying South African Qualifications Authority (SAQA) registered qualification (eg a Postgraduate Diploma in Financial Planning — NQF 8)
Three years of relevant financial planning experience or a one-year mentorship programme completed
All candidates must write the professional competency examination (PCE) commonly known as a "board exam" in other professions
Meet the Code of Ethics and Practice Standards on an annual basis.
Once a CFP® professional, your membership needs to be renewed on an annual basis by completing an ethics declaration, paying the required membership fee and completing 35 Continuous Professional Development (CPD) hours per annum (20 technical, 10 general as well as five ethics and practice standards CPD hours).
To give financial advice as defined in the Financial Advisory and Intermediary Services (FAIS) Act, BN 194 of 2017 (fit and proper requirements), financial services providers (FSPs), Key Individuals and representatives must have a relevant underlying qualification. The onus is on the FSP to ensure that the qualification is relevant.
FPI commented in the Retail Distribution Review (RDR) Advisor Categorisation Paper3 and confirmed that regulatory protection of the title, Financial Planner, is desperately needed as currently anyone can call themselves a financial planner. This creates massive consumer confusion.
When it comes to the qualifications required to be licensed under the FAIS Act (BN 194) we are working with the FSCA and INSETA to ensure that, like other professions, we have qualifications that are fit for purpose. We acknowledge that this is not a quick fix, and we should not forget the history that got us to the point that we are at now.
Given the history of the country and the industry, it seems that black financial advisors face three key challenges: access to markets, access to funding and access to skills. It seems that many industry players focus much energy and resources on skills training, but the other two challenges seem to receive less attention. What role can FPI play in helping shift this dynamic when it comes to access to markets and access to funding for black financial advisors?
This is a great question. FPI works closely with INSETA to obtain funding that assists black (as defined in the B-BBEE Act) financial advisors to gain access to the market, but also funding needed to pay for their studies and a stipend while completing a learnership and/or mentorship programme at an FSP or financial planning practice.
FPI has a fully developed mentorship programme, Mentoring the Professional of Tomorrow, that is free for anyone to use. It is important that the mentee finds a mentor that matches themselves as they must have a good working relationship that is beneficial to both parties.
We are currently registering an education and training trust. Delays at the Johannesburg Master's Office have hampered the process. The sooner we get the trust off the ground, the sooner we can help more upcoming, young, unemployed people to become qualified financial advisors and planners.
FPI states that its mission is "to advance and promote the pre-eminence and status of financial planning professionals". What do you believe still needs to happen in the financial planning profession for it to achieve the same level of recognition and respect as other professions such as law, medicine, accountancy, engineering, etc?
Financial planning is a relatively young profession in comparison to law and medicine. The profession was only born in 1969 at an airport in San Francisco when a group of talented, like-minded people recognised the need to professionalise financial planning.
Other professions like law, medicine and engineering are all statutory professions (established by an act of parliament) or enjoy some form of regulatory title protection (like in the accountancy profession). We do not have this for financial planning yet – well, in South Africa at least. Regulatory protection of the title Financial Planner is in draft stage currently and we can only hope, for the sake of consumer protection, that regulatory title protection comes in sooner rather than later.
What are the biggest challenges that FPI faces in delivering its vision of "professional financial planning for all"?
Reflecting on our top two challenges:
Our biggest difficulty remains growing our numbers sufficiently across all demographics to provide professional financial planning and advice for all. We need a more diverse membership base to serve all South Africans better. Some of the issues have already been highlighted in this interview (awareness of the profession, recognition of our professional members by employers, funding for students to study and join the profession, to name but a few).
In most professions, completing the required CPD hours to remain competent and in good standing within a profession seems to be problematic. This is because it is seen as a compliance burden rather than a strategic advantage. Mindsets around CPD must change: it should not be a tick-box approach, but an opportunity to set yourself apart from the rest by ensuring that your personal development plan speaks to the areas that you need to grow in. CPD should be strategically aligned to what your financial institution or practice is trying to achieve.
In achieving its mission, FPI has identified six actions that it seeks to undertake. We have questions specific to each of these actions:
1. Improving the quality and accessibility of professional financial planning for all in Southern Africa. How do you see people who can't afford to pay for financial planning getting access to professional advice for free rather than becoming victims of "financial advisors" who are just salespeople wanting to sell products to them?
Financial inclusion and access to quality advice is a global problem. What we must appreciate is that there will always be some form of fee that a client will have to pay to access financial services (products, advice, etc). These fees present themselves in many shapes and forms – from regulated commissions to fees for advice to fees for assets under management (AUM). As per the discussion above, the regulatory environment has been enhanced to make it clear what a provider or representative may charge for advice and related services.
2. We must look at national models where access to advice and paying an advice fee could be an allowable tax deduction, for instance. Another way is to allocate more B-BBEE points to consumer education via the Financial Sector Charter and relevant B-BBEE scorecards.
FPI members provide pro bono advice from time to time, especially during Financial Planning week (in October) and on World Financial Planning Day. FPI was at Leaderex 2022 where a few of our professional members assisted the public with pro bono financial advice. These volunteers are all licenced to provide financial advice as per prevailing FSCA regulations.
Consumers can visit www.letsplan.co.za for financial education and literacy to assist them with basic financial decisions – from budgeting to understanding what saving and retirement planning are about.
A financial planner is a professional that guides you over a period of years to realise your financial goals and is there when life happens.
Consumers can also locate FPI professional members here and also verify FPI memberships.
Acting as advocate for professional financial planning, building a recognition of the importance and need for such planning by the public. What are your key initiatives in this regard?FPI has a set advocacy and public policy strategy where we actively take part in relevant regulatory discussions to create awareness of the importance of financial planning and professional financial advice to the public.
We add well-considered public comment into draft regulations, with the active support from our highly competent members, especially our various competency committees and Advocacy Committee.
In terms of the public recognising the importance of financial planning and professional financial advice, we offer our FPIMyMoney123 programme.
The FPI network, which consists of FPI volunteers and ambassadors, undertakes quite a few media interventions and writes in a number of publications to assist with financial planning awareness. We provide a quarterly newsletter that updates consumers on relevant financial matters.
These are a few of the key initiatives in this space.
3. Providing a framework within which members can achieve qualifications and maintain competence to create greater value for their clients, practices and employers. Will financial planning ever be on the same footing as other professions if there is no single professional qualification standard required of anyone giving financial advice?
The above FPI mission statement is with specific reference to the profession and not the industry at large. The framework that is referred to here is for anyone that wants to become a professional member of FPI. The framework consists of proper qualifications from NQF5 to NQF8 at FPI and recognised educational providers based on our published financial planner and financial advisor curriculums. Visit www.fpi.co.za.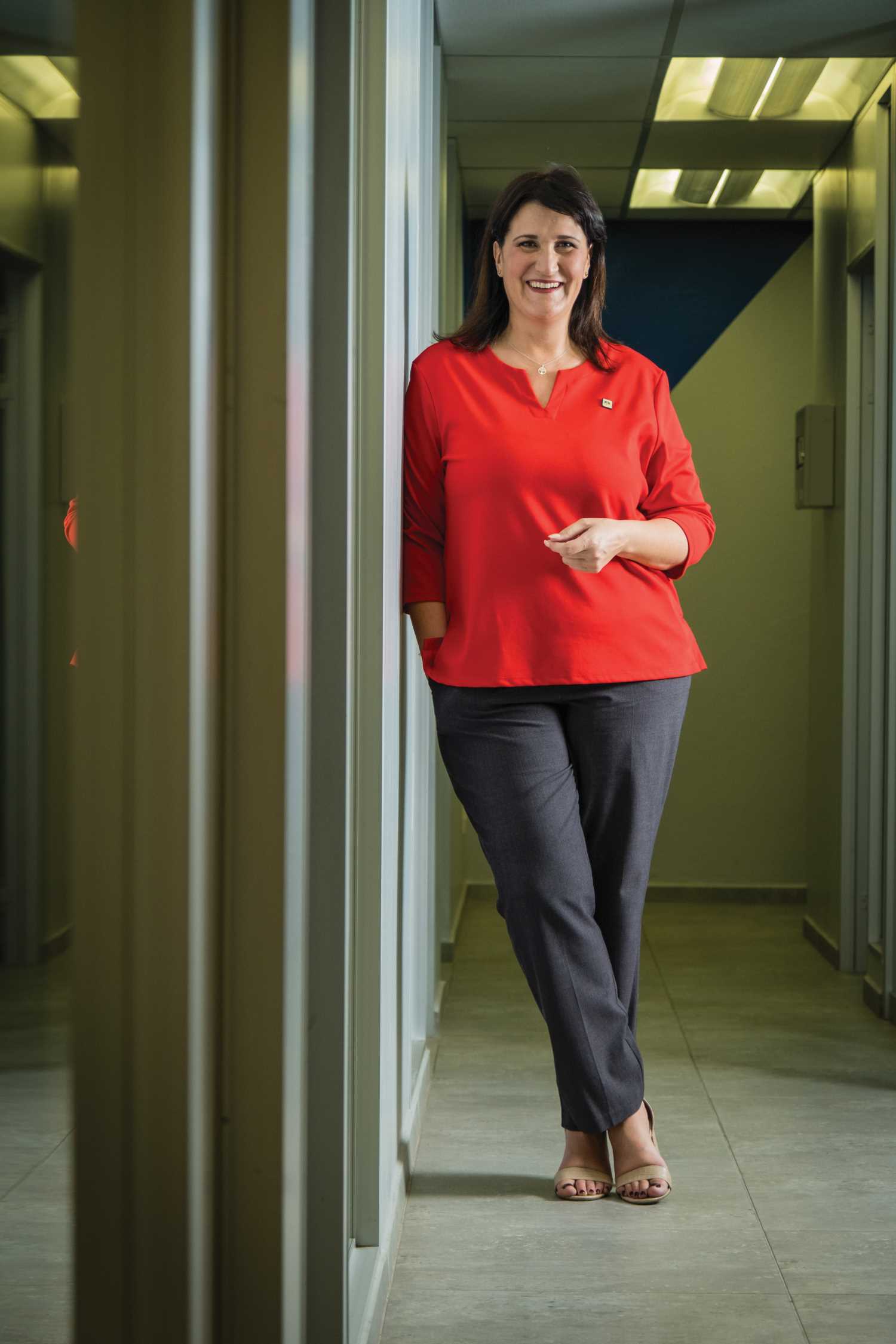 We should not confuse what a financial planner does with what someone who is not a member of FPI does. This is the precise reason FPI is seeking regulatory protection of the term Financial Planner. Not everyone can call themselves a financial planner, especially if they do not meet the stringent global certification standards that are based on the Financial Planning Standard Board (FPSB).
It is also important to note Proposal T in the RDR as well as FSCA's Advisor Categorisation paper (Section 5). A financial advisor who is not a professional member of FPI must be licensed with FSCA in terms of the FAIS Act. There are clear competency requirements for someone who is licenced with the FSCA via BN 194 of 2017. I feel that the regulator has done a lot in this space, from the days when a mere "30/60 FAIS credits" were needed to currently where a full relevant qualification is required. We also need to appreciate the direction that the Conduct of Financial Institutions (COFI) under the twin peaks model is moving to. It is about moving to a more principle-based environment as COFI is built on the eight Treating Customers Fairly (TCF) principles.
We are sitting with a legacy problem where there was no firm framework to ensure that financial advisors obtained qualifications that were relevant to what a financial advisor does. The FSCA is revising the competency framework as part of their harmonisation project that is currently underway. An interesting study to read is the one FPI did with SAQA in 2016 around the need for FPI's financial advice designations. Since then, FPI has set specific codified education standards for financial advisors that want to become members of FPI via our REGISTERED FINANCIAL PRACTIONER™ (RFP™) or FINANCIAL SERVICES ADVISOR™ (FSA™) SAQA registered designations.
The second part of the above mission statement refers to CPD. FPI provides more than 35 hours of complimentary CPD webinars to FPI professional members to enable them to remain technically strong in the various fields of financial planning. We also provide online courses, conferences and technical workshops to ensure that robust peer collaboration also takes place.
4. Ensuring that members maintain the highest ethical standards in the pursuance of their profession – education is often seen as the way to ensure ethical standards but the reality is that product providers often provide incentives (intentional or otherwise) which can compromise the ethics of financial advisors. What is FPI doing about this?
I will first focus on a broader industry response, then an FPI-specific one: Here we need to take note of the regulatory journey that started with the publication of 55 RDR proposals that came out in November 2014. In keeping to the point, Section 3A of the General Code of Conduct (BN 80 of 2003) was updated quite significantly in June 2020 to address this behaviour within the financial service industry.
FPI can only address the behaviour of our professional members via the FPI Code of Ethics and Practice Standards as well as our published disciplinary regulations. Professional members of FPI have a specific duty to ensure that they always act in the best interest of their client and do not serve any other ulterior motives such as a cheap boat cruise to the Bahamas or a free plane ticket.
FPI sits on the market conduct committee at the FSCA and a few other relevant regulatory committees where we actively participate in discussions that move the financial services sector forward and address risks that face the financial advice sector.
5. Providing a leadership role within financial services by providing balanced, credible input and commentary to government and the public. How do you achieve this?
FPI has a specific public policy strategy as well as advocacy goals that we are driving. We provide well-considered public comment into regulations published by National Treasury, FSCA, Financial Intelligence Centre and Council for Medical Schemes, to mention a few. We do this with the exceptional support of our competency and advocacy committees.
6. Facilitating transformation within the profession. We have already asked a question on this. Do you have anything to add?
FPI facilitates diversity and inclusion in the profession via the mechanisms mentioned above. It is important that we focus not just on race, but on male vs female, various mindsets and different competencies and skills that people bring to the table for the greater good of all.