McKinsey & Company has in a recent article[1] made a compelling case for why, as financial planners and wealth management firms, it is "a critical growth imperative" that we are deliberate in creating a value proposition that speaks to the needs of the female market, if we are to make any meaningful strides in attracting and retaining this market segment.
The changing face of wealth
In what is commonly referred to as the great wealth transfer, it is expected that in the next three to five years, American female baby-boomers will, in essence, control financial assets estimated at $30-trillion. This as they inherit, and thus gain, more control on a further $10-trillion, which currently is jointly owned but has the husband as the primary financial decision-maker. Women tend to be less involved in the management of these assets while their husbands are alive.
Another factor expected to spur an increase in the size of the female market are the younger affluent women who are likely to be more educated, have higher personal earning potential and thus tend to be more involved in household financial decision-making.
The indicators are no different in South Africa. Recent research released by the Department of Higher Education indicates that there has been a marked increase in female doctoral graduates over the years, where it is reported that females make up 53% of all doctoral graduates.[2] A more intriguing number comes from the results of a survey conducted by 1Life on 7 000 females aged between 24 and 44 years where it found that 69% of the respondents are the main breadwinners in their households.[3]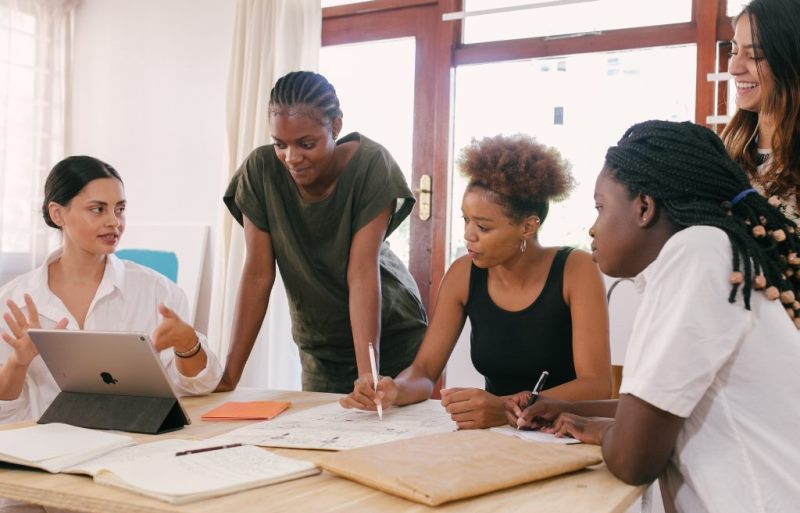 McKinsey's research also shows that seven in 10 affluent women, particularly widows, seek an alternative wealth management relationship within a year of taking reign on financial assets. Other crises such as a recession, a divorce or the more recent Covid-19 pandemic also cause clients to re-evaluate their service providers and assess if their needs are adequately being met.
Women manage their wealth differently to men
These factors should cause us to pause and reflect on whether our offering and businesses are well-poised to participate meaningfully in this new playing field. While our industry has taken notable steps in preparing for this market, such as targeted marketing campaigns and products, increased emphasis on financial literacy as well as policies and efforts to change the demographic of staff members across both the gender and racial lines, more is required from the industry.
McKinsey advises that "firms will need to commit to a much more systematic approach – transforming their business and client-service models in ways that will acquire, retain and serve women as long-term investors".
This starts with a recognition of the growth and the potential of the female market, coupled with a willingness to truly understand the factors that drive women. Equipped with this knowledge, an appropriate strategy becomes easier to formulate. The research[1] highlights the following six key differentiators:
1. Greater demand for advice
Affluent female decision-makers are more likely to seek an advisor. Furthermore, they place more value or preference on face-to-face interaction, rather than a digital service offering.
2. Lower financial self-confidence
Many of the women included in the survey "self-report lower confidence in their financial decision-making and investment acumen". This speaks to historic and socially ingrained norms rather than intellectual acumen. It further emphasises the need for broader financial literacy interventions aimed at women and conducted in a manner that is empowering and offers the space for them to pose questions without the fear of being patronised.
3. Less risk tolerant
The women surveyed tend to prioritise capital preservation rather than assume more risk in return for potential growth.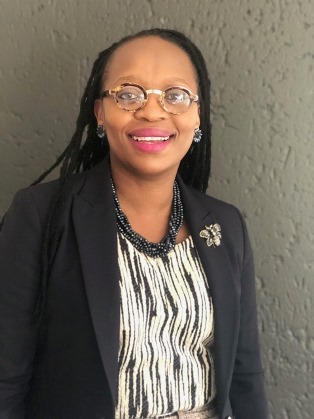 4. Greater focus on real-life goals
The study revealed that women placed greater importance on life goals such as saving for retirement and not outliving their assets in retirement, providing sufficiently for healthcare and lifestyle maintenance. They are also more concerned about poor market performance compared to their male counterparts.
This makes women ideal candidates for bespoke financial life planning with a like-minded financial planner.
5. Desire for personal fit with an investment advisor
The women surveyed placed high value on the connection they establish with an advisor. It is important to them that they trust the advisor and have a good personality fit. Where they do not feel these, they are more likely than men to switch the relationship as a result.
6. Pivotal life moments as a driver
Consumers are more likely to seek a wealth relationship after a major life experience, such as a marriage, promotion, divorce, or the loss of a loved one.
For women, divorce is a particular differentiator. Women often experience greater financial impacts from divorce or separation than men and are twice as likely as men to cite divorce as the reason for opening a new investment account. The dissolution of a marriage is an even more powerful driver of switching financial advisors than the loss of a loved one.
Next steps for your company and team
A clear take-away from this research is that it is critical for wealth management firms to revisit their offering, if it is to make a meaningful effort in attracting and retaining female clients.
The suggested set of questions (Exhibit 1) is one such way for firms to delve deeper into the area. The advent of this new market is not only lucrative but presents the wealth management industry with an opportunity to make a meaningful contribution to society, in rewriting a past that side lined and excluded women as an inferior class.
The real opportunity is for the industry to respond appropriately to women's financial planning needs with a deep desire to uplift and do good. If we respond in this way, we will be demonstrating stewardship and the least our noble profession demands.
A clear take-away from this research is that it is critical for
wealth management firms to revisit their offering, if it is to make
a meaningful effort in attracting and retaining female clients.
Exhibit 1: Questions for management teams
Where are we in the journey to win with women? If we are honest with ourselves, have we had the impact we aspired to?
Do we have a go-forward playbook we are methodically executing, module by module?
Are we tracking our results in a systematic way across the measures that matter?
Have we piloted new compensation and incentive structures to attract and retain more diverse field talent?
How are we seeking to build capabilities among advisors and the rest of the firm?
Have we piloted new service and product offerings and corresponding pricing models for segment-specific client acquisition (eg "white glove" subscription models for high net-worth women)?
Do we have a segmented view of our client base by gender and household composition, with a dedicated strategy to win with each segment (eg joint baby-boomer households, millennial women)?
When we lose an account or see a large transfer of assets following a key life event (eg loss of a loved one, divorce), do we systematically capture the feedback to inform our go-forward strategy?
Source: McKinsey
---
Sources:
[1] Article: 'Women as the next wave of growth in US wealth management' by Pooneh Baghai, Olivia Howard, Lakshmi Prakash and Jill Zucker, July 29, 2020
[2] https://www.dailymaverick.co.za/article/2020-07-22-time-for-black-women-to-lead-in-higher-education/
[3] SA women embrace who they are: https://www.McKinsey1life.co.za/blog/honey-listen