Behind every successful business there is a distinctive brand. Think Apple, Amazon, Google and Facebook. This is not just true for tech companies. Coca-Cola, McDonald's and Nike prove it's a universal business truth. But it's probably fair to say that independent financial planning businesses are under-branded. Contrast this with the distinctive and powerful brands of financial institutions and product providers.
Recently I have worked with several independent financial planning businesses who associate themselves with these brands to gain credibility by association. Their websites display the logos of the product providers they use when implementing their advice to clients. It's a bit like Samsung or Adidas showing the brands of all their suppliers on their website.
Financial planning businesses do this to build trust and credibility with clients. Many a financial planner has said to me, "Clients will trust me if they see I use brands and names that they know." The problem is it suggests that you can trust me not because of who I am, but because I use products from brands that you can trust. Not convincing or distinctive. And the next financial planner on a prospective client's Google search is likely to have the same or similar product providers on their website!
While a logo and a name may be important, a brand is so much more; it is the essence of who you are. There is an iconic South African television advertisement from the 1980s about a milk powder called Cremora, in which a man is shown looking for the Cremora in the fridge. He shouts to his wife, "Where is the Cremora?" She shouts back, "It's not inside, it's on top!" Brand building is the opposite of this. Brands are built from the inside out.
A brand is an expression of who you are as a business. And it doesn't happen by accident.
Tony Hsieh, the late entrepreneur who developed Zappos into a billion-dollar online shoe retailer said, "Your culture is your brand." A brand is an expression of who you are as a business. And it doesn't happen by accident. The great brands have well thought out strategies which encompass every element of their business and are implemented with rigour.
Martin Lindstrom, author of the book Brand Sense, advocates that your brand should appeal to all five senses. We so often think of a brand as a visual concept, but he believes your brand should appeal to touch, taste, sound and smell as well. There are many ways one can do this. What do clients smell when they come into your office? Freshly ground coffee? What do they hear when they phone you? Gentle relaxing music while on hold? What do the documents that your clients receive feel like to touch? Anything distinctive? And of course, what's visually distinctive about your brand?
Lindstrom suggests an exercise called "smash your brand" in which you remove your logo and then ask yourself three questions. Firstly, "What elements of my brand remain distinctive without my logo?" Secondly, "Would my clients recognise those elements?" and thirdly, "What is distinctive for me about my brand that my clients wouldn't recognise?"
Now as a financial planner you may well ask, why bother about building a brand? One answer is because we don't know which trusted brands will start offering financial planning. Vanguard, the second-largest asset manager in the world already does. Amazon started life as a bookseller, look what it offers now. Coda, the 2022 Academy Award winner for Best Film was made by that well-known film-maker, Apple. Google Financial Planning may not be as far-fetched as it sounds.
The currency of financial planning is trust.
By building your own distinctive and trusted brand, your clients will have less reason to seek the comfort of other familiar brands in the future. The currency of financial planning is trust. Financial planners who leverage other brands to build trust with their clients are building their brands from the outside in. This is like building a house without a foundation. Real trust and real brands are built from the inside out.
---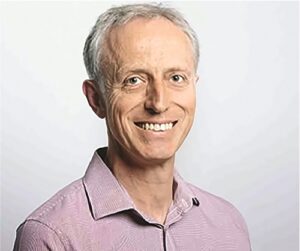 Column by Rob Macdonald, Head of Strategic Advisory Services, Fundhouse
Rob Macdonald has held several senior positions in the investment industry. At Fundhouse, he acts as a consultant and coach to financial advisors and develops and facilitates training programmes in behavioural coaching and practice management.
Before joining the financial services industry, Macdonald was MBA director at the UCT Graduate School of Business. He is co-author of the book Rethinking Leadership and has consulted, written and spoken widely on a range of topics. Macdonald has a Master's degree in Management Studies from Oxford University and is a CFP® Professional.