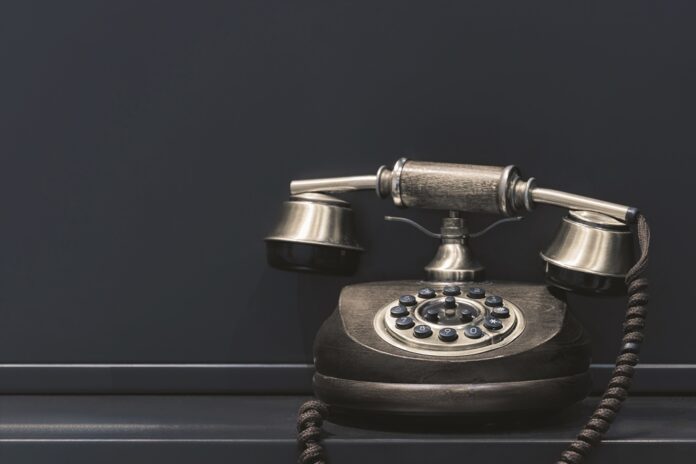 I recently watched a fascinating documentary about a pop group called the Shadows. I doubt that you will have heard of this group for those of you who may be millennials. Maybe if I mentioned Cliff Richard and the Shadows, it might awaken a germ of recognition, but then again, why should it?
Since the Sixties, when this musical genre was born and thrived, it has been superseded on several occasions by different genres and stars, some of whom have retained a loyal following, and some who have faded into obscurity.
And so it is to a lesser extent with the financial services industry.
In my 47 years in the industry, I have seen enormous changes and developments, most of them for the better and at the risk of boring some people, I thought I would try and give you a short history of where the industry was and where it is in 2021.
Like so many of my contemporaries, I joined a large life institution in 1974 as a sales agent with the promise of undreamed-of riches and a veritable pot of gold at the end of the rainbow. Life in business in 1974 was very different from where we are now.
For a start, the only pieces of electronic equipment in the office apart were a telephone and typewriter. (They had just introduced the phone with buttons instead of a circular dial.) The typewriter was a golf-ball typewriter – cutting-edge technology in those days.
I recall a training period at one of the large life institutions which took about three weeks. During this time, we were introduced to several successful sales agents, who, in addition to introducing us to the rate book (more about this later), were at pains to teach us:
How to prospect successfully.
How to close a deal.
I do not recall anything to do with financial planning or cash-flow forecasts and the like.
We were trained to sell, and sales volume was the order of the day, emphasised by a large blackboard in the reception area, onto which we chalked our sales successes daily or weekly. I came to hate this blackboard with a passion – our standing in the office among our fellow sales agents rose and fell with the number of sales we posted.
The company had two rate books, and we were expected to carry this huge thing around with us to calculate the given premiums for each client we saw who wanted to buy life insurance. The one we used the most was a green colour – the brown-coloured rate book was hidden behind the curtains in the reception and was reserved for non-white clients – yes would you believe it, there were different and more expensive rates for black, Indian and coloured clients!
If a client wanted a written quote, we would calculate it and type it up on the pool typewriter in the agents office. I seem to recall that the minimum monthly premiums were in the region of R5. To qualify for the "51 Club" award, we were expected to sell R200 annualised premium income (API) for an unbroken 11 weeks.
Like so many of my contemporaries in business, I moved on after a year and became a broker consultant and then again, after several years, a manager responsible for a team of broker consultants – but that is another story.
These days, we look upon investment managers as the industry's rock stars, but back in the Seventies and Eighties, the rocks stars of the industry were the super-salesmen who excelled at closing deals. Organisations like LUASA (Life Underwriters Association of South Africa) and the Million Dollar Round Table reigned supreme. Many of the brokers I called on would proudly display these certificates to prove their success and sales expertise.
On one occasion, I attended a seminar that was addressed by none other than Ben Feldman, probably the most successful life assurance salesman ever. He was from a small American town called East Liverpool in the state of Ohio and never ventured further than 40 miles from his hometown to write his business. Nevertheless, he is worth Googling just to read a bit of history.
This emphasis on selling was to have a long-term adverse effect on the public's perception of insurance and investment. This was mainly due to the unscrupulous salesman who shamelessly exploited the consumer, overselling, replacing one policy with another and generally misrepresenting the industry. The general public lumped everyone together as scoundrels and crooks.
Something had to change, and in the 1980s, the Institution of Life and Pension Advisers (ILPA) was born out of a necessity to change the industry's status and ensure that the men and women within the industry were professionalised.
Many of us studied for and sat the ILPA exams, which were broadly similar to the current FPI examinations; when the FPI replaced the ILPA, we could transition to CFP® status automatically. Like Cliff Richard and the Shadows, the genre of life insurance salesman was replaced, first by a realisation that things had to change and then through the process of professionalising the industry and the individuals working in it.
Today, we can all be truly proud of the progress that has been made, notwithstanding multiple tracts of legislation, enforcement of standards and regulatory bodies such as the FSCA and FIC, which, while occasionally making our lives miserable, serve to keep an eye on any dodgy dealings by the fringe mob in the industry.
I have learned so much over the last 47 years, which I have tried to pass on to those to who Cliff Richard and the Shadows is only a name.
But they were such fun in their heyday, as indeed was the industry that I chose to participate in.