Customer experience is widely regarded as the biggest success factor in every industry across the globe. It drives profitability through client retention, share of wallet and by turning clients into advocates who will naturally refer people to you. Something this important should always be top of mind in every business.
But when last did you think about how your clients experience their interactions with you?
As a Certified Financial Planner®, you spend time with your clients constructing and reviewing their financial plans and portfolios. At each review you probably take them through their portfolio, discussing the performance of each element such as shares and funds. Because you follow the market, you contextualise the performance of each element in terms of local and global trends. You might discuss the relative advantages of the different products, such as retirement annuities, endowments, ETFs and asset swaps along with the tax implications of each of them. You will explain the strategic asset allocation as well as any tactical tilts.
And finally, you show them how the entire portfolio has performed.
But here is the thing, with a few exceptions your clients don't care about asset allocation. Nor do they care about the different products or shares or funds or what is happening on the Tokyo Stock Exchange.
What they care about is whether they are on track to meet their objectives.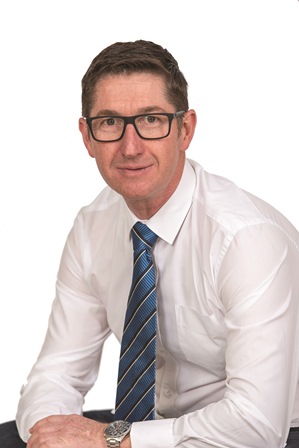 From a customer experience perspective, the essence of the problem is that some planners tend to discuss the things that they themselves find interesting rather than the things that matter to their clients.
Let me use two analogies to explain this. In the first, imagine you are a client spending an hour talking to a psychologist and all they talk about are the things that they find interesting. How would that experience make you feel? I would say it would be pretty awful. Would you go back? Would you recommend them to your friends? Of course not, because the customer experience was horrible.
In the second analogy, consider that you are a patient consulting with a heart surgeon. In this instance, we are completely happy to speak to a highly technical doctor with zero bedside manner because we hope that the problem can be solved now and that we'll have no need for an ongoing relationship.
In our world, the heart surgeon is more akin to a technically competent salesperson, whereas financial planning is like being a psychologist because you build relationships with your clients while spending multiple sessions discussing matters that are important to them.
Wouldn't it be better if you structured your conversations around the thing that matters most to your clients: whether they are on track to achieve their financial goals?
Start at the place that you would normally end, the overall performance relative to their plan. Then spend a few minutes discussing the elements of the portfolio in just enough detail for them to have confidence that you are in control of their affairs and meeting your required disclosure obligations. If they are interested, you can always drop down into more detail. But they probably aren't, which is why they have you.
Wouldn't it be better if you structured your conversations around the thing that matters most to your clients: whether they are on track to achieve their financial goals?
Customer experience covers every touchpoint in your business. From small things, such as the availability of parking and the coffee that you serve, to the big-ticket items, such as producing a solid financial plan and the conversations that you have with your clients.
You need to think about all these aspects but pay particular attention to how you structure your conversations. Are you talking about the things that matter to them, or the things that interest you?
---
Fairbairn Consult is a licensed FSP and a member of the Old Mutual Group.