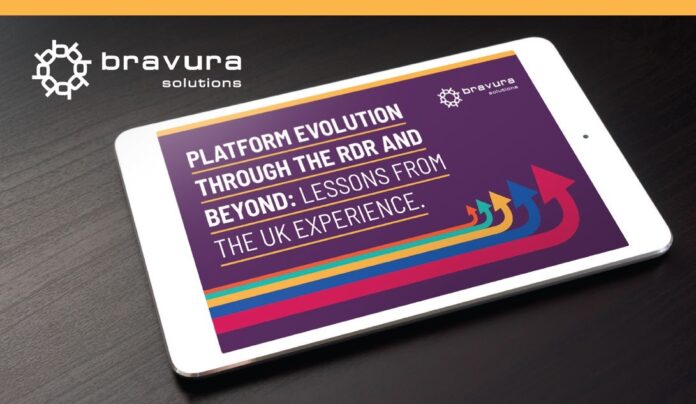 The Retail Distribution Review (RDR) journey, being undertaken in the South African financial advice market, brings with it numerous challenges for advice firms and the platforms which serve them. The inherent changes to rules and regulations will affect, not just how financial advisors work, but also will impact how platforms operate and how they deliver services to advisor firms.
The UK market transitioned to RDR 10 years ago, and there is much which can be learned from it in how to approach these changes.It is important for South African platforms that they understand, explore and investigate the transition to see how it will impact their business.
Bravura's Interim Chief Executive Officer and Chairperson for EMEA, Peter Mann, has first-hand experience of this transitional pathway in the UK market and how this can be applied to the South African industry. He says: "RDR is changing how advisors charge, their need to obtain qualifications and the relationship and conversations they will now be having with clients and their providers.
Platforms need to adapt to that change by ensuring their operations and services enable their advisors' clients to remain compliant with the new regulations. They will need to respond to pricing pressures and slimmer margins in the market, and they will need to innovate to remain competitive."
The good news from the UK experience is that alongside the challenges come opportunities. Notably, platforms moved from a role as "fund supermarkets" to take a far more central position in the way advice firms deliver their client propositions. But to be part of that change process, platforms need to have the right technology architecture in place, creating efficiencies and delivering the service advisors will both want and need to run successful businesses in the new landscape.
From our conversations with companies in South Africa, platforms are considering two main technology pathways. One is to re-platform, rationalising their legacy systems and moving them to a whole new back-end technology. The other is to make use of what they have in place and bring in microservices technology – the strategic addition of componentised technology – to build on their current offering and deliver what the market needs now and in the future.
In moving forward, platforms need to understand their role in the value chain and how this affects their service.
Mann says: "To undertake re-platforming, the benefits of technology change must be significant and very quickly realisable to assuage the upfront cost and the inevitable pain of an enterprise wide change. The experience in the UK has been that the money spent, time consumed and benefits gained were not necessarily matched, which is why we are seeing a more gradual approach from executives and shareholders in South African businesses."
What is the RDR?

The Retail Distribution Review (RDR) is an initiative that aims to provide greater clarity about the various financial services that are available. Its objective is to improve transparency around the costs and fees associated with financial advice.

According to the UK's financial regulatory body, the Financial Conduct Authority (FCA): RDR is about establishing a "resilient, effective and attractive retail investment market that consumers can have confidence in and trust at a time when they need more help and advice than ever with their retirement and investment planning".

RDR aims to ensure that each client of a financial advisor is offered a transparent fee structure, able to understand the services the advisor provides and knows they are being advised by a respected professional.
The best way forward
In moving forward, platforms need to understand their role in the value chain and how this affects their service. It is important to look at where their strengths lie and how the technology they have supports their distribution channels. These aspects differ between platform, which is why it is important to assess their position in the market now and with a future mindset, to ensure the underlying technology they choose is flexible enough to adjust to change as and when it is required.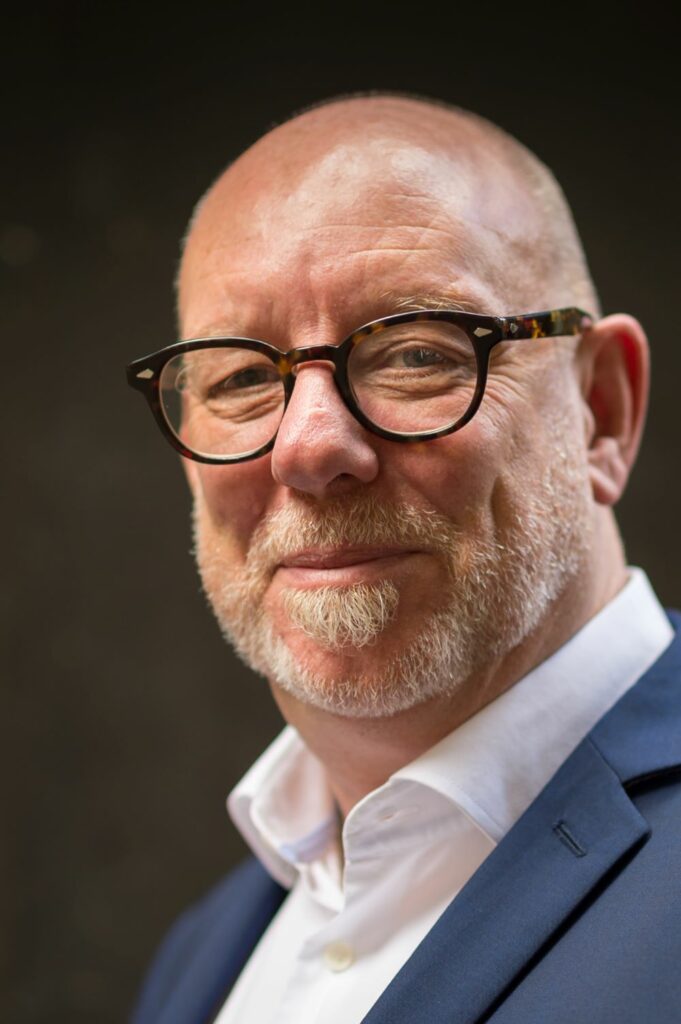 As a global technology partner to financial services providers, Bravura has helped UK businesses prepare for and adapt to the rapidly changing regulatory environment, with that future mindset. We have a very clear and successful way of working with any client. This is a collaborative process, built on our years of experience working with companies around the globe. Before we have any talk around technology, we work together with the company to understand their problem statements that they as an organisation are trying to solve.
From these conversations, we can ascertain how we can best solve their challenges. Only at that point do we talk technology and how to deliver a solution that will provide the most optimal business value. As Mann puts it: "It's software implementation, but a business relationship."
For example, we are drawing on the intel we have gained through working in the UK market to help South African platforms avoid the same problems and mistakes. We have produced two white papers to help platforms better understand the potential effects of RDR on the South African market. They talk to the changes from a regulatory perspective, how to support and manage scale, transparency of service and speed to market, and how to keep ahead of the competition.
Platforms we are talking to that are ahead of the game are not only making decisions around whether to re-platform or focus on the pain points by incorporating modular software, they are looking at what's coming down the line and which technology will enable them to quickly and cost-effectively deliver what the market wants. This more often puts microservices top of mind, as they can rapidly help solve technology challenges and take advantage of opportunities in a smart and cost-effective way – and without the need to upgrade the underlying system or build in substantial downtime for testing.
Platforms who are looking at their strategy going forward should be looking for technology that supports speed-to market and delivers functionality on a regular cadence without interrupting the platforms' business-as-usual operations. This is critical for a company, not only to progress but also to stay ahead of its competitors.
---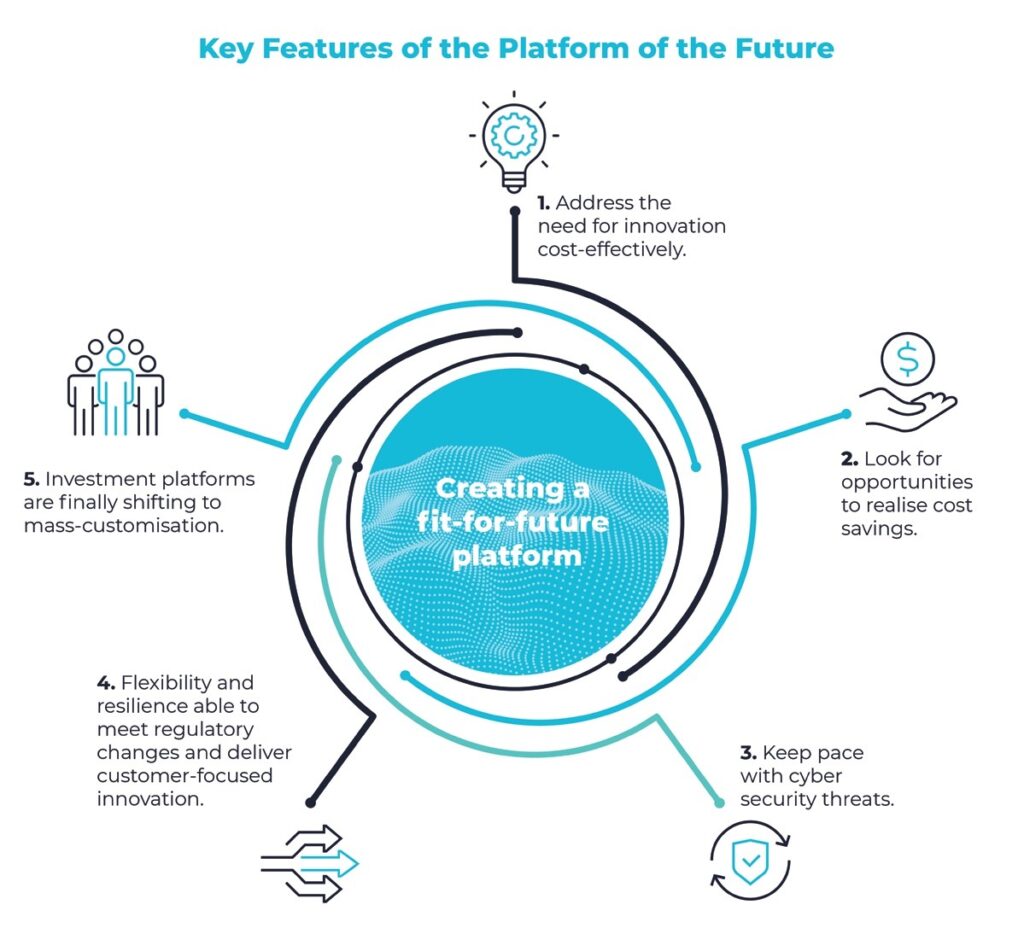 Helping platforms with research
Bravura Solutions has published two white papers to help platforms understand the challenges and the solutions that can help in the transition to the new RDR environment. Both can be downloaded from www.bravurasolutions.com/sa-fintech.
They are called:
These papers were researched in collaboration with Next Wealth and The Collaborative Exchange.