---
OUTsurance made a bold entrance into the market all those years ago, by changing the way people purchased short-term insurance. How does the overall business look today, in comparison?
Bold – yes. But that's how to disrupt, right? On the face of it, OUTsurance is very different from back then… we're a larger business with a wider set of financial services products, delivered through more channels. Yet, I can say, confidently, that our core values, our culture and our focus on solving problems for customers, through the use of technology, data and innovative products, have not changed. Our purpose has always been clear – we want to disrupt the markets in which we operate, with a clear focus on simplicity and awesome customer service. This completely client-centric approach has stood the test of time, and it's one we'll never change. We continue creating ways to do things better, leveraging technology and the use of data to improve our operations, customer service levels, products and process design.
It's this underlying philosophy that helped us differentiate ourselves at the beginning. It's what pushed us to expand into business insurance, life insurance, funeral insurance, pet insurance and eventually into the investment space with OUTvest.
OUTvest is a great example. It's a challenger brand with an exceptionally sophisticated technology-driven investment platform, built from the ground up, which actively helps investors build long-term wealth, thanks to advanced investment tracking and a revolutionary low fee structure. That sounds very complex, but the user experience is incredibly simple and intuitive – for clients who want to take control of their investments personally and for our independent financial advisor partners.
All of this is evidence that we appreciate the importance of a multi-channel approach, to deliver the right products, at the right price, to customers in a way they want to be served.
You're known for your direct, call-centre approach – and rightly so, because it has essentially become a template for insurance distribution success. So, why even look to independent financial advisors?
Again, it's about being client centric. What we learned over the years is that some segments of the market are comfortable taking control of their own insurance and investment needs. However, as those needs become more complex, there is a greater need for a more bespoke, in-person experience.
For instance, in 2017, we introduced our face-to-face sales team of tied agents for our business insurance products. Now over 600 strong and growing, this OUTsurance Broker force is on the ground, every day, building customised insurance solutions for our business clients and, as a result, is also growing our personal lines market share. It's the very same promise of great service and value for money that our call centre has provided for so many years, taken to a segment of the market who prefers to deal in person.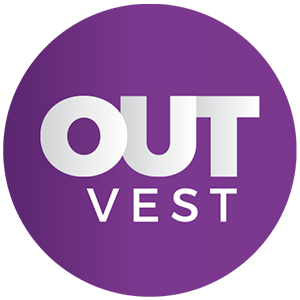 When it came to OUTvest, we soon saw a similar situation. While we enjoyed some success with clients coming directly to us, most people rely on additional human face time before investing. It makes perfect sense, since large amounts of hard-earned money are often involved. So, we went about creating a co-branded version of the OUTvest platform – again, from the ground up. Now we work with many independent financial advisor partners, helping them and their clients with our unique offering.
During 2021, we also implemented another tied-agent sales force, called OUTsurance Financial Advisors, who are taking our investment and life insurance solutions to clients, in person. Plus, we have a fantastic partnership with the Shoprite Group, where customers can buy our funeral product from Money Market counters countrywide.
All of this is evidence that we appreciate the importance of a multi-channel approach, to deliver the right products, at the right price, to customers in a way they want to be served. All while building trust and providing awesome service.
And how exactly does OUTvest help independent financial advisors (IFAs) and their clients?
We spent a lot of time with IFAs and soon realised their need to scale and grow their advice practices profitably, but there are limited hours in a day. So, we tackled that pain point head-on. Put simply, our digital platform allows advisors to plan a client's investments and onboard them in a single sitting. No paperwork. We even handle transfers for them. After that, IFAs can rest assured that their clients' investments are continuously tracked and monitored. Even annual reviews are automated. In short, more clients can be serviced in less time.
As for the IFA's clients… they benefit from quality investment funds, low investment fees and a range of products, such as our Retirement Annuity, Preservation Fund, Tax-Free Savings Account, Voluntary Investment Plan, Global Wealth Builder and, coming soon, our Living Annuity. These are all backed by good performance from our exclusive funds and our simple, transparent fee model, called the ONEfee. This can be far lower than traditional investment fees out there – as low as 0.2% per annum. Even with the addition of an IFA's advice fee, clients enjoy an advantage.
You've reiterated how you built the platform from nothing. How important is technology to the success of OUTsurance as a whole?
It is the foundation on which our business is built. We're extremely proud of our in-house skill and IT development capability. The technology we employ in our business is self-built, proprietary, and developed for very specific purposes. It's fundamental to how we make insurance and investing simpler for our clients and how we enable our partners. What's more, as a consequence, we're blessed with a lot of quality data.
This, in combination with our tech and our deep actuarial and data analytics capabilities, allows us to make data-driven decisions that gives us a real competitive advantage.
As a business expands into new products offerings and new service avenues, it becomes more challenging to maintain brand clarity. Not so, for OUTsurance. How have you managed this?
Change is good, provided you don't change what you stand for.
Like I mentioned before, our reason for being has never had to be altered. This has resulted in our brand promise to South Africa being consistent after all this time – You always get something OUT. Operationally speaking, we have a set of core values, written on our walls and running through our veins, that guide our decisions every single day.
Yes, we're bigger. We get to offer a lot more quality financial services to a much larger audience, but it's always uniquely OUTsurance in flavour – simple to understand, value for money products, coupled with awesome service.
With the introduction of our intermediated distribution channels, we now get to welcome like-minded people on our journey. If you work with us, chances are that you believe in the same things we do, which ultimately benefits our shared clients.
Our purpose has always been clear – we want to disrupt the markets in which we operate, with a clear focus on simplicity and awesome customer service.
With all these successes so far, what is next for the OUTsurance journey?
We're unbelievably fortunate to be a growing business. Of course, a lot of hard work goes into being fortunate, and we continuously look for the incremental improvements that keep us moving forward. We don't take anything for granted. Our headcount now sits at over 5 200 OUTies, across South Africa alone, which has grown by over 1 000 in the last couple years, despite the pandemic and a sluggish economy.
We're concentrating on further growth and continuing to build trust with our clients and beyond. Our key focus areas are incrementally growing our market share in personal lines, expanding our presence in the business insurance market, building out the independent financial advisor channel for OUTvest and continuing to scale our life and funeral businesses. Importantly, all of this happens in a very deliberate and disciplined way to ensure profitable growth and the best customer service in South Africa.
---
More about Danie Matthee
After joining OUTsurance in 2002 as a sales advisor, Matthee quickly rose through the ranks.
By 2005, he had joined the OUTsurance Executive Committee as Head of Sales, and in 2007 assumed the role of Chief Operating Officer for OUTsurance.
In 2010 he joined the team at Youi Insurance in Australia – a subsidiary of OUTsurance Holdings and was the Chief Executive until returning to South Africa in 2017 as the Chief Executive Officer for OUTsurance South Africa including OUTsurance Life and OUTvest.
He also serves as Non-Executive Director of the South African Insurance Association (SAIA).
---
OUTsurance and OUTsurance Life are licensed insurers and FSPs. OUTvest is an authorised FSP. All our investments are exposed to risk, not guaranteed and dependent on the performance of the underlying assets. Traditional investments refer to investments that include a fee for advice, administration and fund management. Staff growth: 23 March 2020 to date. Ts, Cs and limits apply.