Policyholders often have different covers, with different and varied insurers. Each policy is usually debited separately, often at different times of the month. When policyholders run into financial or administrative difficulties, however, they begin defaulting on policies, losing cover and exposing themselves to risk.
Consolidating products is about bringing a range of cover together under one offering, usually managed by a single insurer. The practice began in the South African insurance industry, in the early 2000s, as a mechanism to reduce the administrative burden and overall cost of insurance for policyholders.
A mechanism to attract customers
Consolidation also allows larger traditional insurers to offer additional original or unique benefits while creating access for smaller, newer, market entrants.
In South Africa, for example, larger insurers have partnered with smaller providers to offer cattle as part of traditional funeral cover. Other collaborations include data, vehicles or even benefits to transport family members to funerals – or provide for the repatriation of remains, should the insured die away from home or outside the country.
Since consolidation can result in discounts of anywhere between 5% and 15%, consolidation also provides the insurance industry with a mechanism to attract and retain more customers with discounted packages.
In some cases, consolidation can also eliminate gaps in cover, as during the process of consolidation a single provider can spot gaps between policies, or overlaps causing duplication of policies and costs.
Unique and innovative attributes
Compared to other markets globally, South Africa's consolidation industry has many unique and innovative attributes – driven largely by our diverse cultures. Our funeral products, for example, are very different from what you see in the United Kingdom, the United States or Australia. South African funerals are large events – usually involving the entire community. They also include benefits such as cattle, marquees and even live music and choirs – all requiring very specific underwriting detail.
Consolidation also provides the insurance industry with a way to compete beyond just price. This has also led the local industry to develop a product-agnostic approach, where insurers no longer design product-specific channels. Instead, consolidation led to the evolution of products, where each channel provides the opportunity to sell more and different products.
Consolidation, however, is more than just a string of unique benefits. Insurers need to make sure that the foundation is right for consolidation.
The way the insurance industry designs products has also been changed by consolidation. Today, for instance, insurers need to listen to the market – and then design, not design and then push products to market. If we look at life cover, for example, this traditionally allowed for four or five additional adult dependants. Today, our consolidated products cover up to 21 dependants, because this is what clients wanted and what the market told us.
Consolidation, however, is more than just a string of unique benefits. Insurers need to make sure that the foundation is right for consolidation. Systems and processes should enable a seamless consolidated product offering that enhances the client's experience of all the products in the offering. We have seen many providers introduce consolidated offerings with some fanfare – and later experience serious decline because the foundations were not correct.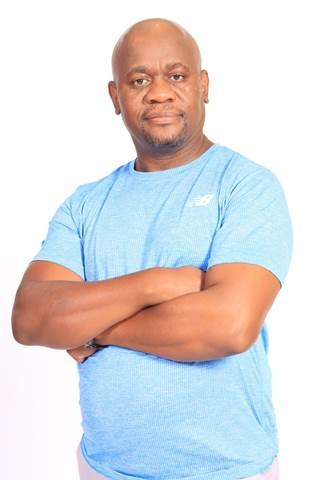 Consolidation takes a lot of skill
Insurers often try to retain their clients by making the sharing of client information unnecessarily lengthy or difficult. As such, consolidation takes a lot of skill and experience, as incorrectly cancelled policies can be a costly exercise for both insurers and the insured.
If consumers choose to consolidate their cover in a single policy underwritten by a single provider, it is important that they do this with a reputable provider with sufficient financial strength to underwrite all the risks covered. It is also important that insurers remain committed to covering all the risks listed in the consolidated policies, and don't discontinue certain covers over time.
Again, established and reputable providers that have maintained the same or similar policies in the market, for many years, are better bets for policy consolidation than newer, less well-established firms with shorter track records of delivery.