---
Lelané, you were appointed as CEO of the FPI in June 2019. Please describe the trajectory that led you to this point.
I started my career in the financial services industry 22 years ago. I have always had a passion for finding solutions to problems and strengthening processes that complement business needs. From a young age, I was a natural leader. My strengths are positivity, and being a mentor, coach and relator.
Reflecting on my journey, I realise that each teaching moment was necessary to prepare me for role of FPI CEO. There is nothing glorious about being a CEO, it is a position that comes with great responsibility and accountability.
What are the defining highlights of your career?
While I am thankful for all that I learned there, leaving the corporate world was one of the defining moments as it moved me into uncharted waters. The world outside the security of a big corporate is different and offers divergent opportunities.
Joining the FPI was another defining moment. It is quite a humbling and enriching experience, at the same time, to work for an NPC, as it is most definitely my calling to serve others.
What do you deem to be the most critical component to financial success?
Having a personalised financial plan with clearly defined goals and adhering to it. Discipline and agility are two of the most critical components of financial success. The discipline to stick to the plan, and awareness of the ever-changing financial and regulatory environments. We need to understand that while a financial plan is formed around one's unique goals and needs, it is not cast in stone and must change at various life stages.
"Discipline and agility are two of the most critical components of financial success."
Please outline areas of growth for the FPI in the past two years.
The FPI has been through the forming, storming, norming and now performing stages. The area where a lot of progress was made in the past two years was formulating a robust governance structure based on King IV principles. Our governance body, the board, has come a long way in the past two years and is instrumental in moving the FPI forward, from a strategic point of view.
The FPI strengthened its stakeholder relationships by ensuring that we have a multi-layer engagement strategy across the FPI and not just in the office of the executive. There is a succession and contingency plan should a key staff member leave. We became more risk aware and refocused on a robust enterprise risk management strategy.
We enhanced our digital capability and increased our footprint, which resulted in a larger audience across all our social media platforms. This links into the FPI's strategic objectives in creating a greater awareness about the value of financial planning and working with the FPI's professional members.
The past two years have been challenging for all considering the Covid environment – but despite these challenges, the FPI managed to retain 97% of our professional members.
Our consumer education team had massive successes in moving our FPIMyMoney123™ programme online (see FPI YouTube channel) to ensure that we are there for consumers that need help with basic financial matters. Another area where we experienced growth was in our online CPD offerings. We improved the quality of our speakers as well as the content that speaks to professional financial advice and planning.
We delivered two very successful conventions in 2019 (face-to-face) and 2020 (completely virtual due to the pandemic). We managed to turn the FPI ship around while we, as a team, refocused our outputs on moving the profession forward and focusing on our vision and mission statements as well as our strategic goals.
"The past two years have been challenging for all considering the Covid environment – but despite these challenges, the FPI managed to retain 97% of our professional members."
What are the FPI's core values?
Our core values are none other than the core values that we expect our members to adhere to, being:
Client first. Acting in the best interests of our clients
Competence. We believe in upskilling our staff
Confidentiality. Information that we hold on behalf of members is protected
Diligence. We take pride in what we deliver
Fairness. We treat others how we would like to be treated
Integrity. Always be honest, consistent and transparent
Objectivity. We avoid all possible conflicts of interest
Professionalism. We are excellent at everything that we set out to do.
What are the FPI's near-term objectives?
Leadership
The FPI leads the financial planning profession and professional advice space through articulation and implementation of a robust and well-defined strategy.
Secure organisational sustainability (GCR, financial, operational excellence and the FPI's B-BBEE level).
Lead diversity and inclusion in the financial planning and advice profession.
Grow the number of professional memberships.
Awareness
Empower consumers by creating awareness of the benefit of professional financial planning and advice through financial education and a pro-bono programme fully supported by members.
The value of professional planning is showcased to consumers through a brand ambassador programme and media engagement.
Recognition
Achieve regulatory/legislative recognition and protection of financial planning as a profession and the FPI as the standards-setting body for the profession.
The FPI designations, and in particular the CFP®, are must-have designations for consumers of financial planning and advice.
The FPI designations are recognised by employers as must-have designations for employees.
What are the FPI's long-term strategic goals?
Leadership. The FPI is the pre-eminent financial planning and advisory standards authority for competent and ethical financial planners and advisors. The FPI's designations represent the standard of excellence for financial planners and advisors and their respective disciplines in South Africa.
Awareness. The public is widely aware of the value of the financial planning process and of the CFP® certification and financial advice related designations.
Recognition. Financial planning is recognised as a profession. The FPI is recognised by regulation/legislation as the standards setting body for professional financial planning and advice.
Standards. The FPI has established standards of excellence for financial planning and advice, and members are in full compliance with our certification programme standards.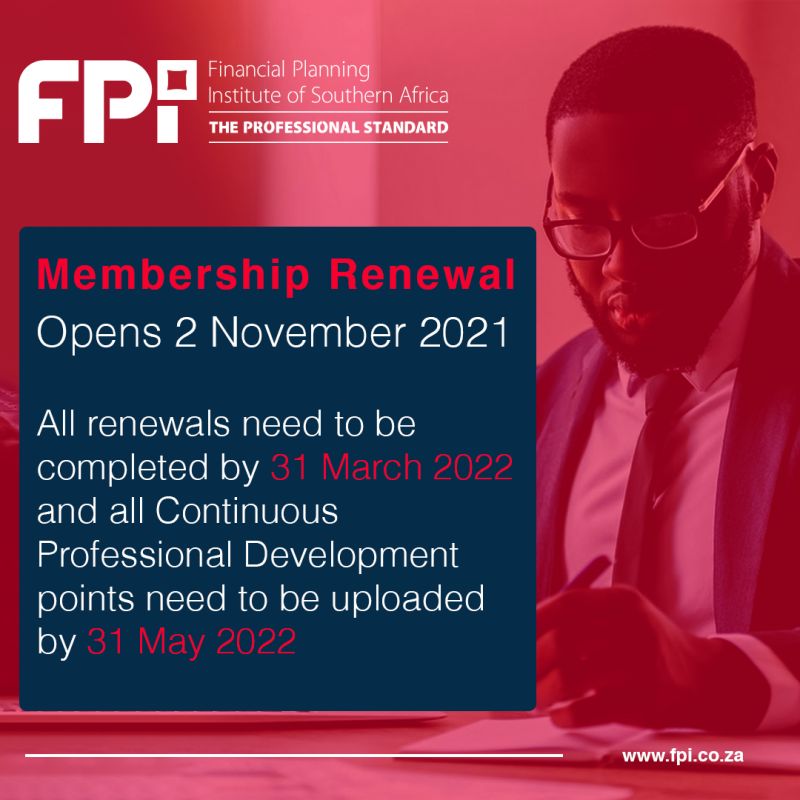 What is your strategy in terms of membership growth?
Our goal is to grow professional membership across our advice and financial planning professional designations. Focus areas include attracting and retaining younger professionals as well as a more diverse membership base.
Engagement with our recognised educational providers, corporate partners and professional practices are key in ensuring growth in both independent financial advice and tied agent environments.
Our focus is on growing our professional competency examination (PCE) support as we need to increase our pass rate and improving our mentorship programme.
We are using more agile technology to assist us in managing our pipeline, as we have quite a few affiliates on our database who haven't completed their journey in becoming professional members of the FPI. This is evident from a study we did together with SAQA a while back.
Please tell us about the industry benchmarks that the FPI has fashioned.
The FPI Professional Practice Standards as well as the FPI Code of Ethics.
The Code was reviewed with the assistance of the Ethics Institute of Southern Africa. The purpose of the Code is to promote ethical behaviour. The Code incorporates rules of professional conduct that instill confidence in the members. It includes the framework for financial planning, known as the "six steps of financial planning".
"The purpose of the Code is to promote ethical behaviour. The Code incorporates rules of professional conduct that instill confidence in the members."
The FPI set clear education standards for both the financial planner and advisor. We aligned our curriculum and competency standards with the globally recognised standards of the Financial Planning Standards Board (FPSB), in which the FPI is the only licensed affiliate in Africa.
Via robust industry engagement with practicing financial advisors and academia, we authored and published the curriculum and competency standards for financial advisors. The curriculum includes class-of-business training for most, if not all, classes of businesses as defined in the FSCA's fit and proper requirements (BN 194 of 2017).
We published our CPD policy that serves as a benchmark for many financial service providers who must have a CPD policy as per FSCA subordinate regulations.
We have published thought leadership papers on robo-advice, pro-bono initiatives and transitioning to a fees-based financial planning practice. The FPI members' focus is advice-led and not product-led which makes the transitioning to a fees-based model paper very relevant to the advice-based community.
From a public policy point of view: the FPI is very involved, via our stakeholder engagement strategy, in matters such as the Retail Distribution Review, national health insurance, treating customers fairly via active participation in public comment into the Conduct of Financial Institutions (COFI) Bill, the retirement and social reform and, as mentioned, transitioning to a fee-based financial planning practice.
How can you ensure that a financial advisor's advice process is aligned with the FPI's code?
The FPI is not a regulator, but a professional body that sets professional standards that include practice and competency standards. Our practice standards are aspirational and are conduct-based rather than rules-based.
It is advisable that financial planners and advisors align their processes to the practice standards of the FPI as they will inherently comply with FAIS regulations which are still very rules-based.
What changes would you like to see happen in the industry over the next five years?
I would like to see the regulatory environment stabilise. Over the past 20 years, we have been faced with constant regulatory changes.
I would also like to see more guidance from Treasury, the Financial Sector Conduct Authority and the Financial Sector Transformation Council on how to develop a more diverse and inclusive industry that is representative of the demographics of South Africa.
"I would like to see the regulatory environment stabilise. Over the past 20 years, we have been faced with constant regulatory changes.

"
A big change that I would really like to see in the next five years is that financial management forms part of the South African high-school curriculum. We need to teach children from a young age how to work with money to address the poor savings culture in South Africa.
What are the latest trends, developments and innovations in this sector?
The latest developments speak to the digitalisation revolution that we are experiencing. We have seen robo-advisors developing in the past few years to such an extent that a definition had to be written into FAIS regulations (BN 194 Automated Advice).
Advisors and planners are increasingly making use of technology to improve their practices and relationships with their clients. More and more, clients prefer to meet online via platforms such as Zoom, MS Teams and Skype. The pandemic has accelerated the development of digital strategies within the industry.
This led to the need for skills development in the use of technology, understanding AI and its risks, as well as behavioural finance.
Please share the FPI's recent milestones and celebrations.
Milestones: The FPI celebrated the launch of our first integrated report since adopting the King IV principles. We increased our social media following and digitalised our FPIMYMONEY123 programme to ensure that consumer education would still continue throughout the lockdown levels when face-to-face numbers were restricted.
The FPI is involved in setting a national consumer education curriculum at regulatory level and continues to be involved in ongoing discussions around incoming regulations.
The FPI had a fantastic virtual professional conference in 2020 and will have another one in 2021. We took our PCE, which has always been a face-to-face exam, completely online by incorporating AI and learning management systems to ensure security.
Celebrations: The FPI achieved good results despite 2020. We met all our targets and managed to keep costs down. We are also turning 40 years old this year!
Read the Special FPI 40th Anniversary Edition of Blue Chip, official publication of the FPI here:
One of the FPI's missions is to provide financial planning for all. How can the FPI grow the pro-bono programme so that it provides advice to all South Africans?
We need more of the FPI's professional members to give back to the community by participating in the pro-bono programme. Members can claim CPD hours for the pro-bono work they do. Access to advice and financial inclusion are quite high on the agenda of FPI as well as the regulators. We need to make it easier for all South Africans to have access to advice. It would be great if a tax incentive, such as a tax deduction for paying for advice/fringe benefit see the light of day.
"We need to make it easier for all South Africans to have access to advice."
We also need corporate South Africa, especially the FPI corporate partners, to contribute financially to the profession via sponsorships that will enable us to do so much more with our consumer education outreach and financial literacy programmes, which are available at no cost to the public.
How does the current pro-bono scheme work?
The FPI developed the material needed for members to present the FPIMyMoney123™ programme to a group of people. Members of the public, schools, churches and employers, etc that want the FPI to present the programme can visit www.fpi.co.za to book a session with a professional in their area.
The FPI professional members that present FPIMyMoney123™ may claim CPD points.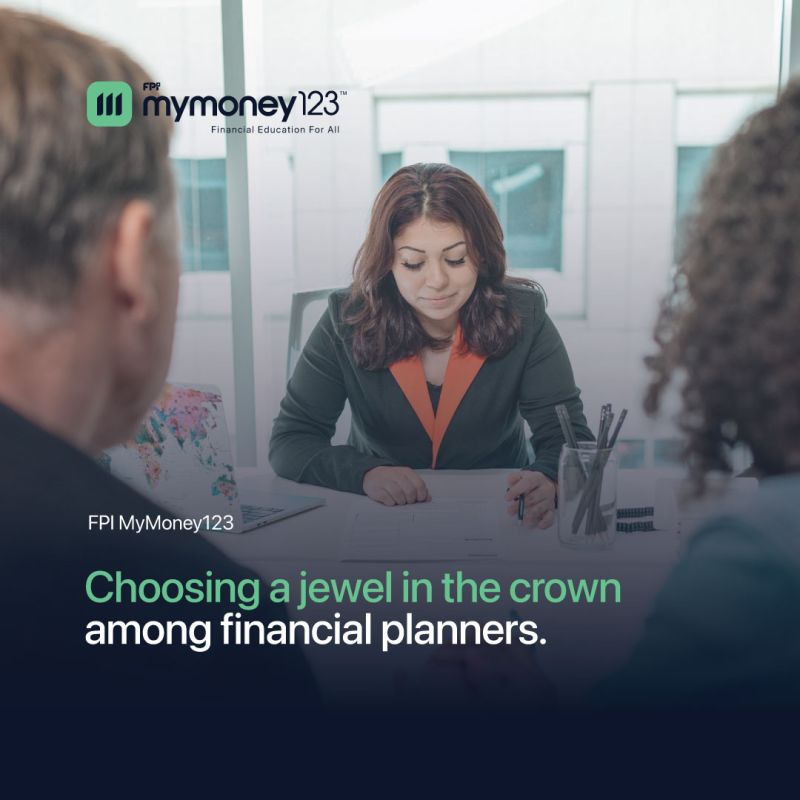 In 2021, the FPI celebrates 40 years of financial planning experience. What does this mean to you personally?
Confirmation that the FPI is part of the greater global community when it comes to the financial planning profession. It also means we are a professional body that the members can be extremely proud of. We have reached many milestones over the past 40 years.
For me personally, it means that we are an agile, young but robust profession that has so much more to give back to the public at large as well as being involved in the career journeys of young upcoming professionals.
In the 1980s, the FPI's focus was solely on professionality in the industry. What is the FPI's focus now?
In the 1980s, the FPI as it stands today, did not exist. The FPI those days was called the Institute for Life and Pension Advisors (ILPA) and focused predominantly on the life and pension space. When we became the FPI we started to focus more on advice-led activities.
We participated in the global job analysis survey earlier this year and will soon be updating our competency framework and curriculum to include learning outcomes that include financial planning technology and behavioural finance.
Our focus is on the professionalisation of the industry at large, especially the financial planning profession. This will remain our focus for as long as we have consumers that make use of the financial advice and planning services delivered by our professional members.
Please share with us, the importance of the FPI's strategy and vision of "Professional financial planning and advice for all", against the backdrop of our current disruptive world.
Professional financial advice and planning go together. It is not possible to separate the one from the other. It is of critical importance that the FPI, as the standard setter of financial planning and professional financial advice, continues to set relevant standards for the profession in the face of the current disruptive world, always taking our members into consideration.
Since the start of the global pandemic, people lost their jobs, or had to take salary cuts. Families have lost loved ones, often with no valid will or life insurance in place, sometimes not even a funeral policy. The current times that we live in have no doubt reconfirmed the FPI's vision and highlighted the critical importance of speaking to a professional financial advisor.
People can visit www.letsplan.co.za to find a FPI professional member in their region.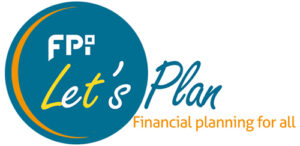 How has Covid changed the FPI?
It has accelerated our IT strategy in that we moved faster into a fully digitalised world. It opened the rest of the world to our members who can now participate in FPSB webinars and online events. Covid led to the FPI changing its world-of-work completely – we work in a hybrid fashion now where staff work a minimum of 15 hours a week in a hot-desk environment and the rest of the week from their homes.
Covid has changed the way the FPI measures outputs and engagement with our members. Engagement with members has increased by more than 50% via our digital tools and platforms. Lockdown for the FPI did not mean shutdown; it led to an increase in staff productivity and member engagement.
Our members now have more time to spend time with their clients via online platforms. Technology platforms also enhanced a lot of their capabilities that resulted in members doing less admin as some of the functions were automated. Our FPI members indicated, via a recent study conducted by the FPSB, that 60-80% of their client meetings will remain virtual after lockdown is over.
Why has the FPI vision and mission changed to include professional financial advice?
The FPI stepped into the advice space a few years ago as we realised there were no real standards or competency frameworks in the space. We have since developed a competency framework and curriculum and registered the Financial Services Advisor (FSA) designation with SAQA.
We have two career pathways for FPI professionals – one that is advice-led and one for financial planning. Updating the vision statement also aligns with our advocacy stance around financial advice and planning. Advice focuses on professional financial advice that could include product advice as well, whereas planning focuses on holistic financial planning linked to life goals, objectives and long-term planning.
The end of your first year as CEO collided with the pandemic. What did it teach you as a leader during this time?
It taught me that as a leader, you need your team and cannot afford to be a lone ranger. When I stepped in, one of my motto's was and still is, "Where there is unity a blessing is commanded". I have seen this manifesting throughout the pandemic as the team worked and stood together.
It taught me to reach out to other leaders to learn from and lean on each other. I realised how important it is to take good care of oneself for the sake of the team. A tired CEO does not help the team at all!
Why was 2020 a significant milestone for FPI advocacy?
During 2020, we reconfirmed our position in our response to the draft COFI bill that the term financial planner needs legislative protection. This is to ensure that a financial planner must have the necessary abilities, skills and knowledge in place.
Completing a holistic financial plan takes a high level of technical knowledge that stretches across all the financial planning components as articulated in the global financial planning curriculum standards. We need to get this right for the sake of the public at large.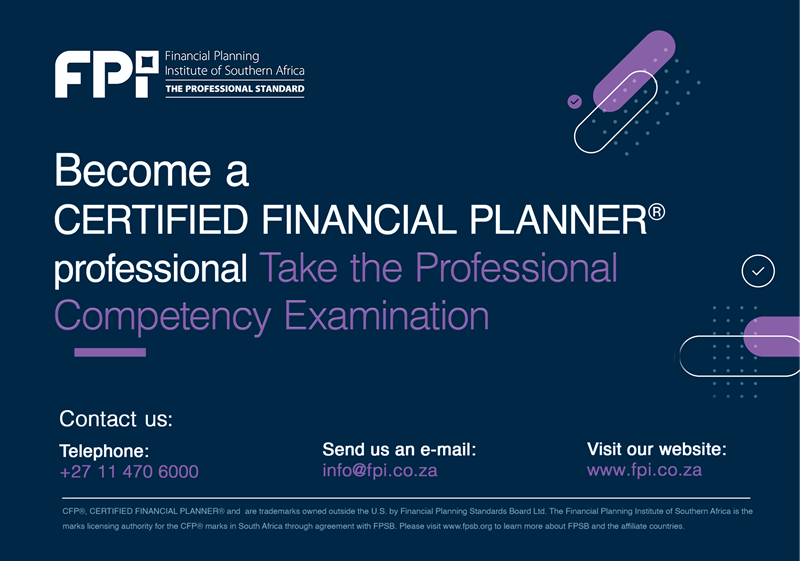 Why is the protection of terms important for consumer protection?
The reason why this is so important from a consumer protection point of view is that there are a lot of people that profess to do financial planning and they do not. Selling a product to address a single need (like a funeral policy) is not financial planning.
Financial planning focuses on the holistic picture that takes into consideration financial and asset management and investment, risk, tax, retirement and estate planning. It focuses on professional financial advice and not product-led advice but may include product advice as well.
It takes a highly skilled individual to ensure that the relevant qualitative and quantitative information is collected and analysed using complex financial needs analysis methodologies to ensure that a custom-fit financial plan is designed and implemented for each client. One cannot merely copy and paste one client's financial plan for another as we all have different goals, needs and financial objectives in life.
---
From an exclusive interview with with Lelané Bezuidenhout, CEO of the FPI in the special FPI 40th Anniversary Edition of Blue Chip, the official publication of the FPI.