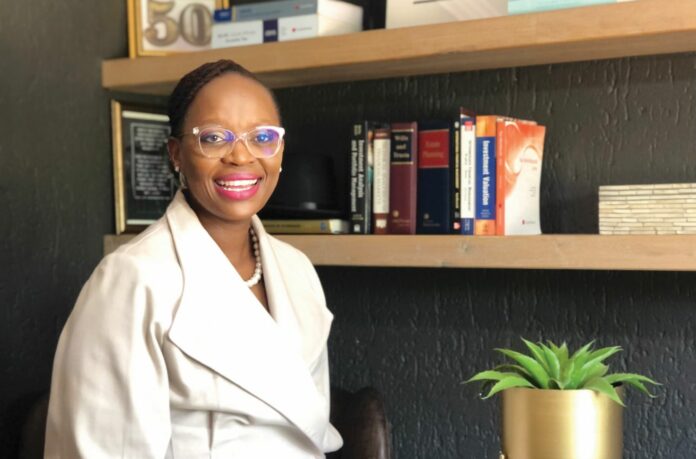 The Financial Planner of the Year Award, launched in 2000, is the most prestigious award in the industry. It recognises South Africa's top CERTIFIED FINANCIAL PLANNER® – a first-class financial planner who demonstrates exceptional service and impeccable ethics in client service and who brings innovation, flawless skill as well as all-round excellence to the profession.
Palesa Dube, CFP®, director at Wealth Creed, is a seasoned professional and practising member of the FPI with 18 years of industry-related experience. She exudes a passion for wealth management and has expertise in investment and retirement planning, estate as well as legacy planning for high-net-worth individuals and corporate clients.
When Dube looks back to the beginning of her career in the early 2000s, she realises how limited a horizon her younger eyes could see. Her ambition was to build something that had value. She believes that the profession allows her to do just that as it offers the opportunity to help individuals and families fulfil their financial and legacy aspirations.
Our profession affords us the opportunity to help clients achieve their highest and most important financial and life aspirations.
Palesa, well done! After a gruelling competition, you have been named the FPI Financial Planner of the Year for 2022. What does winning the award mean to you?
Thank you very much. Stepping out of the corporate environment to start an independent advisory firm with little to no backing was a massive leap of faith. And to keep going despite the challenges the environment posed, especially in the last two to three years, truly was an ask. This award makes the journey so far entirely worth it. It is testament firstly that there is a place and need for our client-centric approach to wealth management. Secondly, it gives us great confidence that we are building a formidable practice [Wealth Creed] that firmly holds its ground in the market and which our current and prospective clients can be proud to be associated with.
What was your motivation for entering the Financial Planner of the Year Award?
I saw the competition as an ideal platform to showcase the experience and expertise that exist in our profession, more especially of black and female financial planning professionals. The profession thankfully looks much more diverse now than what it was when I began my career, but there's still a long way to go. It was an opportune time to shine a spotlight on the strides we've been able to achieve so far. My hope is that my journey and success so far will encourage others to pursue a career in financial planning.
Besides winning the FPI award, what has been the highlight of your career?
I am especially proud of the business we are building. One of the pivotal reasons for us starting an independent wealth management firm was so that we would be in a position to provide holistic financial planning services of a high standard to a broader base of the community, where our eye would remain solely on improving the lives of our clients. It has been truly gratifying to see that vision take shape and grow in the way that it is.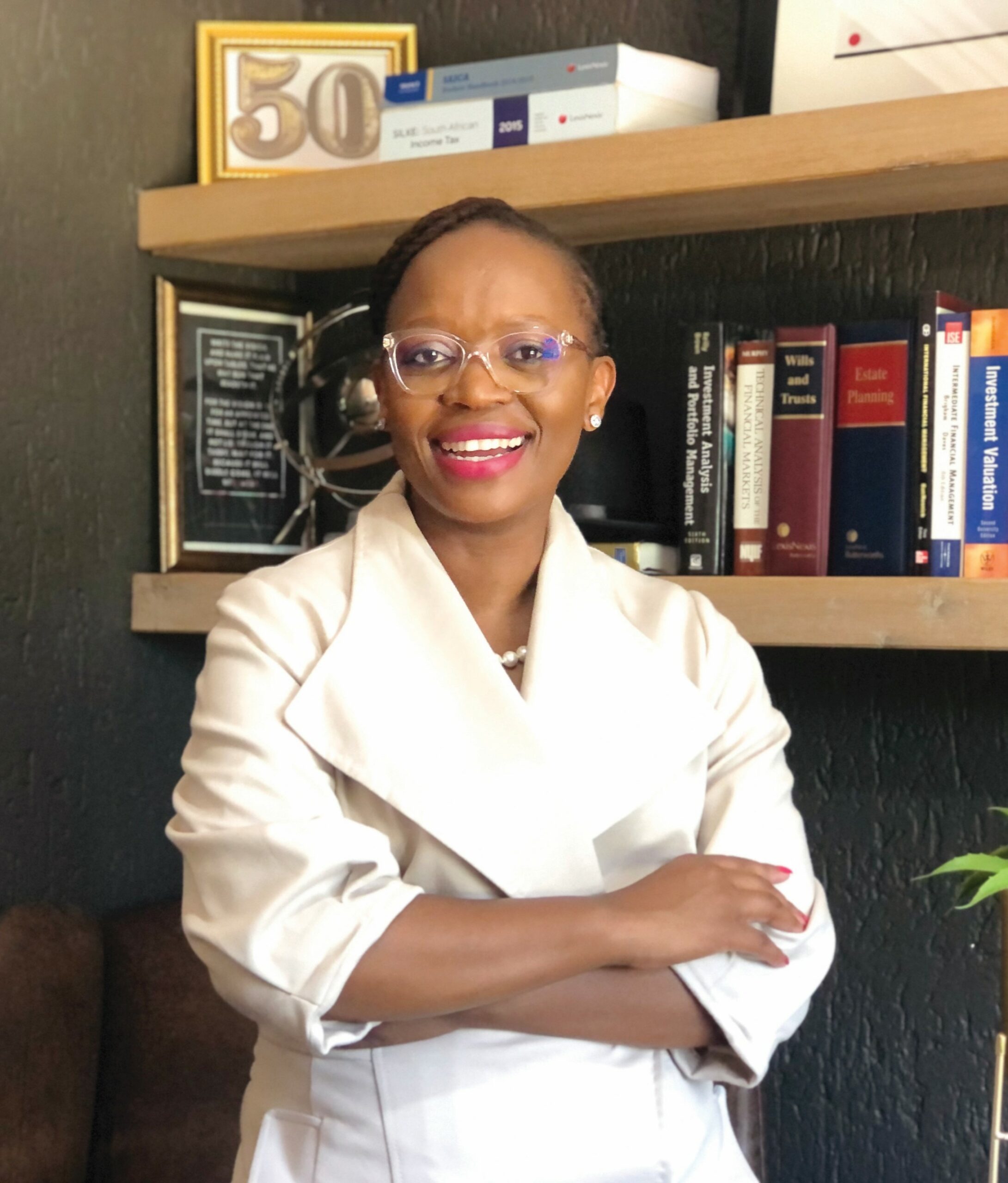 What do you consider to be the most important trait of an accomplished financial advisor?
You must be able to put the client first in all that you do. Our profession affords us the opportunity to help clients achieve their highest and most important financial and life aspirations. In my experience, clients want the assurance and comfort that their advisor is attuned to their goals and always has their best interests at heart. In return they will stay committed to the solutions you advise, and, in the process, all our interests can be met without conflict. It is also important that the advisor is a professional member of FPI. As we know, FPI is the standard setter for financial planning and professional financial advice in South Africa.
What changes would you like to see in the profession?
I believe that there is an important role that independent financial advisory firms can play in the market, but they need to be better supported by the various industry bodies through measures such as development programmes that cater for the progressive life stages of these enterprises. Often the need for growing financial service providers (FSPs) is working capital or funding to assist in scaling the business. The funding models available need to speak to this and be flexible.
As a profession, I think we need to take pride in the strides we have made in the industry over the years. When I started my career 18 years ago, the conversation was around moving from a product-led to a client-centric industry with professionals that adhere to high ethical standards and use their technical skills to positively impact the lives of the clients we serve.
The CFP® designation as well as the more recent REGISTERED FINANCIAL PRACTITIONER™ and FINANCIAL SERVICES ADVISOR™ designations are a clear indication of our commitment to further professionalising financial planning. The ball is now in our court as practising members, tied and independent, to increase the prominence of these designations by proudly associating with them and living up to the high standards required of us by our peers and importantly the broader community we serve. It is also not who you work for (tied or independent) but about adhering to the professional standard and always putting your clients' interests, first.
As this year's FPI ambassador, how will you use this platform to motivate change?
Part of FPI's strategic objectives for the coming year include driving growth in the number of new graduate entrants into the financial planning profession and seeing them pursuing the three South African Qualifications Authority (SAQA) registered designations it offers. They are also focused on encouraging more experienced members to reinstate their membership.
My efforts therefore will be in support of these objectives through mentoring and other activities so that the next generation see financial planning as a profession of choice. We also need to place emphasis on the challenges that cause more experienced planners to leave the profession which among others is an environment that doesn't adequately support entrepreneurship in the sector.
You feel strongly about making financial planning more accessible to a broader spectrum of the community. Please share your thoughts on this. How should the profession go about doing this?
Financial inclusion, consumer protection and financial education are some of the imperatives that the Financial Sector Conduct Authority and National Treasury are tasked with, which they address through initiatives such as Money Smart Week SA's annual campaigns. Furthermore, the Financial Sector Codes and current retirement fund legislation also place responsibility on those industry players to educate and empower the markets they serve so that consumers can make more informed financial decisions for themselves. Being in the advisory space, we know that there is a gap between consumers understanding the theoretical aspects of finances and implementing the knowledge in a manner that best serves them. This gap can be neatly bridged by incorporating an advice process and will ultimately improve consumer outcomes. I believe our profession is well positioned to support such initiatives in a manner that ensures that all interests are appropriately aligned.
As a profession, I think we need to take pride in the strides we have made in the industry over the years.
Please speak to us about the importance of representation in the financial planning profession, particularly that of females and those of colour.
The importance of diversity and inclusion for the sustainability of any industry is well established. Companies thrive when they embrace different races, cultures and backgrounds because this better positions them to respond to the needs of their clients. Ethically and morally, it is simply the right thing to do. Finances are a very personal matter and inclusion of female professionals in the room can help the financial services industrydevelop products and solutions that truly speak to the needs of this growing segment in a manner they want to be addressed.
How should the profession improve clients' experience of financial planning and ultimately their financial planning outcomes?
I believe we do well if we consistently try to improve our clients' experience and remove the proverbial "rubs" when it comes to managing wealth. Our profession remains fragmented, resulting in clients typically having to consult a number of professionals in order to address all aspects of their financial and risk management.
To address this, we need to collaborate with other professionals in aspects we are not licensed to give advice or if another skill set is required. I like to use the example of a conductor in an orchestra. We increase our value in the client's life if we view ourselves as a conductor in managing wealth and demonstrate to them how all these aspects from financial, legal, risk and tax come together in harmony to solve their most pressing issues.
Please share a message of motivation for those that have considered competing for the FPI Financial Planner of the Year Award.
I certainly encourage you to enter the competition because if anything it gives you the opportunity to revisit your financial planning process and assess it against the benchmark set by FPI. We have incorporated those learnings in our processes, reporting and documentation and can attest to how this has further elevated the standard of our work.
More than anything, it has given our practice the confidence to continue on our growth journey with the assurance that our value proposition and approach to financial planning is sound.
---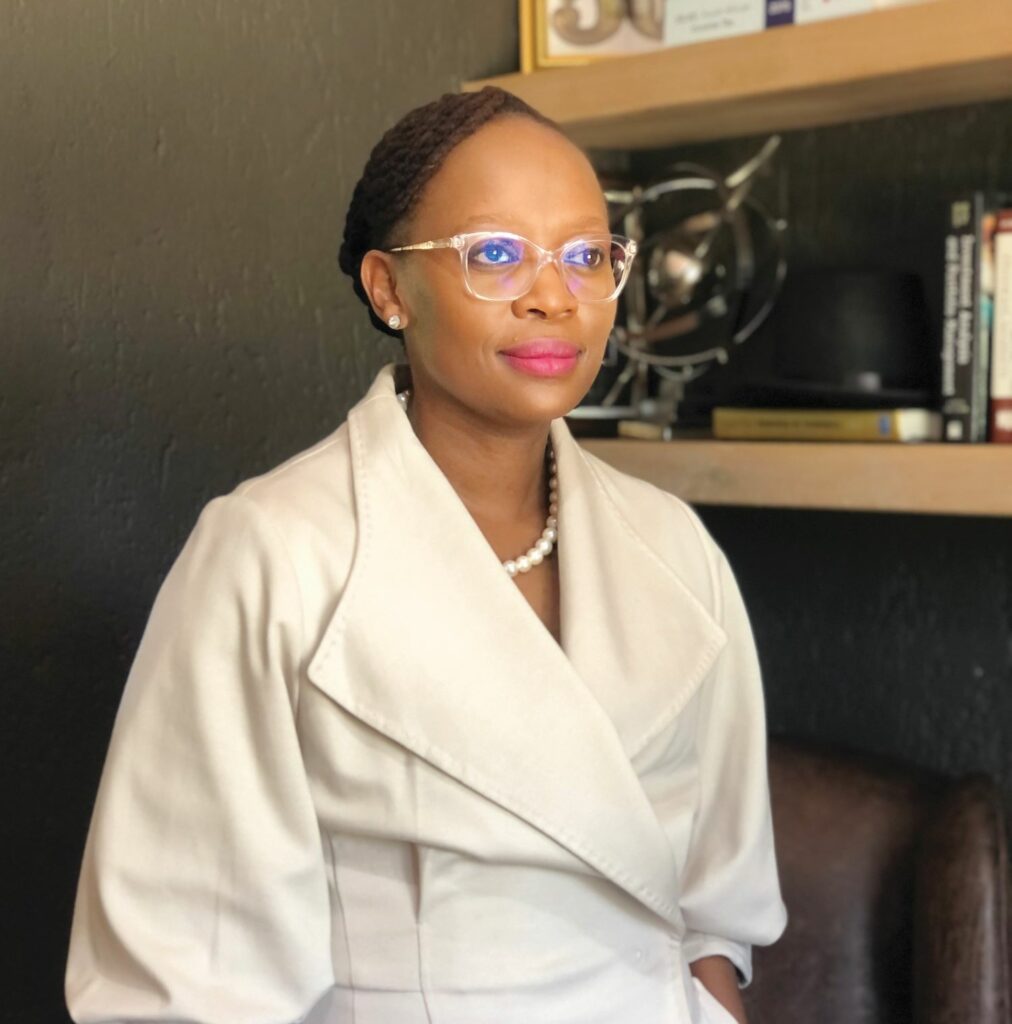 PROFESSIONAL BACKGROUND
2019–Present: Director and Wealth Manager | Wealth Creed
2015-2018: Wealth Manager | Absa Wealth
2005-2014: Advisory Partner | Citadel
2004-2005: Graduate Financial Planner | Absa PFS
ACADEMIC HISTORY
2022: Advanced Diploma in Trust and Estate Administration [University of the Free State]
2007: CERTIFIED FINANCIAL PLANNER® [FPI]
2007: Post Graduate Diploma in Financial Planning [University of the Free State]
2003: BCom (Investment Management) [University