Palesa, please share with us your first six months as Financial Planner of the Year 2022.
It has been an incredible journey thus far. Firstly, the support that I received from my family, friends, colleagues and clients was simply overwhelming. This is certainly a victory for all of us. And of course, I have enjoyed numerous opportunities as a result, from various media and speaking opportunities to what I enjoy the most, which is engaging and mentoring young graduates entering our profession. I look forward to what is yet to come.
This is a prestigious award that helps you stand out professionally.
What have you learned since you won the award?
A standout lesson since winning the award and engaging with the public on various platforms is a real hunger to learn the principles and tools at the core of our profession from a broad cross-section of the public. Moreover, I have found that what we often understand to be complex can be distilled into digestible lessons one can share with the public to encourage them to kickstart their journey to financial health, wealth building and transfer.
What have you experienced in the past six months?
I had the wonderful opportunity to join the FPI as they presented the Annual Refresher Workshops around the country. I joined a line-up of industry veterans such as Wessel Oosthuizen, Errol Meyer, Lelané Bezuidenhout and David Kop who presented on a number of key topics. My presentation was on Practice Management where I shared the principles we have incorporated in building our practice. I also used the opportunity to learn from other success stories from local and international counterparts where they have experienced success in innovation in client annual review processes, scaling their practices and other practice management principles.
On a more personal level, the opportunity to engage deeply with my fellow panellists on topical industry issues over dinner or as we commuted around the country proved to be a priceless opportunity. It has been equally rewarding to have colleagues engage us directly where the presentations resonated with them or on a matter they are currently grappling with in their practice. There was a palpable spirit of sharing. We can learn so much from each other. I was especially encouraged by the number of young financial planning professionals who attended the workshops and are eager to build fruitful careers in the profession.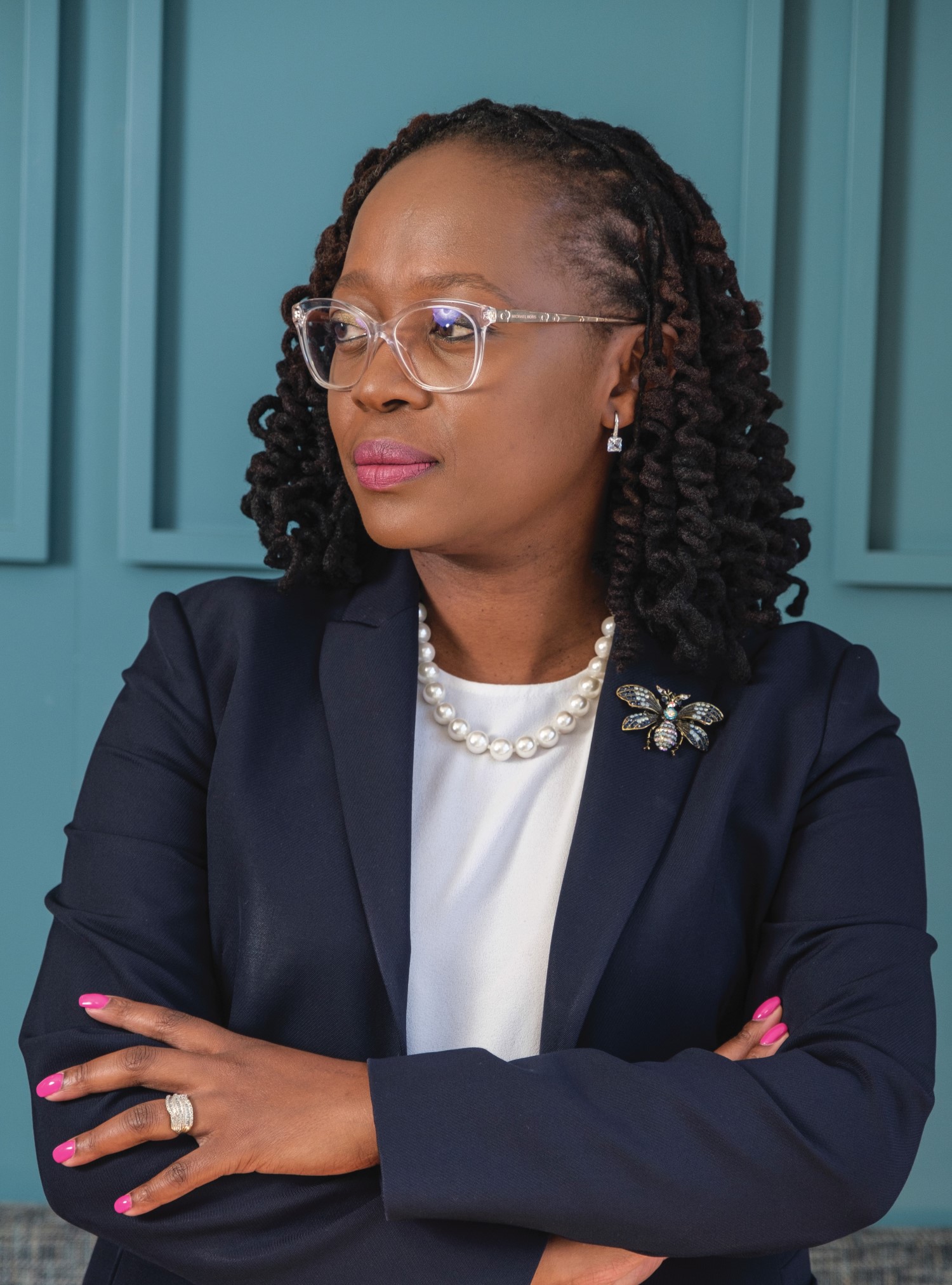 Please share some positive advice to other financial planners on entering the awards.
Firstly, I would say, do put it on your career bucket list to enter the competition! As I have said before, it is a great opportunity to assess your financial planning process against the benchmarks set by the FPI and to implement the Practice Management Standards into the way you deliver financial planning in your day-to-day engagements. So whatever the outcome of the competition, you and your clients stand to gain so much from the experience.
Secondly, this is a prestigious award that helps you stand out professionally. But more than the award, it is an opportunity to contribute to the development and future of our profession. I do encourage you to enter the competition with a mindset and eagerness to roll up your sleeves and make a difference!
Has the experience changed your business in fundamental way?
One of the principles I spoke about in my presentation is taking a 25 to 30-year view on your business. It's amazing how we readily do this for our clients as we build their financial plans, but rarely apply the same principle to our businesses and practices. Doing so immediately changes your perspective and some fundamental decisions you make today. So yes, the award is a recognition of excellence and the successes we have been able to garner thus far. We now need to build on this success and what this means tangibly is: firstly, building out a clearly articulated client value proposition in the different segments we aim to grow the business in and secondly, broadening our presence nationally. We are excited about the next phase in our growth trajectory.
At the beginning of the year, you said that putting the client first in all that you do is the most important trait of an accomplished financial advisor. Do you still feel this way or has your perception changed?
Yes, I strongly do. I believe that it is one of the primary reasons we have been able to enjoy the success we have achieved. Our clients have many options, including very well-established companies and brands to whom they can entrust their hard-earned wealth. But what differentiates us are the values and ethos on which we have built the business. Our "why", which is to place the client at the centre of all we do.
I would also like to use this opportunity to thank our clients that have journeyed with us thus far. Needless to say, it is because they believed in us, that we are able to stand on the platforms we enjoy today. Our commitment to their financial and legacy aspirations remains unwavering.
The award is a recognition of excellence and the successes we have been able to garner thus far.
As the FPI's ambassador, have you been able to use the platform to motivate change? How so?
I now serve on the FPI's Diversity and Inclusion Committee whose primary purpose is to promote financial sector transformation by crafting a strategy that addresses the composition of the FPI member body and spearheads initiatives to promote societal financial inclusion. The committee is tasked with developing a resource centre for the membership body and ultimately developing best-practice standards and guidance for financial planning and advisory firms. We recognise that for the profession to develop and be sustained, there is a need to focus on future initiatives that encourage new graduates to enter the profession. The FPI Education Fund is a response to this and is aimed at facilitating diversity and inclusion in the financial services industry and profession.
Have you had the opportunity (or time) to make financial planning more accessible to a broader spectrum of the community? What are your plans in this regard?
Yes! In addition to speaking to young people at various university societies and events, I have had the opportunity to share key insights and lessons across media platforms from the Bruce Whitfield Show on 702 to segments on Soweto TV. Each of these media platforms provided an opportunity to present key financial planning principles and practices in a practical and relevant way. Importantly, the audience demographic of each media platform I have become a recurring guest on is widely varied and captures a broad base of our society. Together with the anchors, we were able to discuss estate planning, retirement and various other audience concerns using accessible language and addressing practical questions that are relevant to most people.
How has being an FPI ambassador changed you as a person?
While I do not think it has fundamentally changed me as a person, it has provided me with an invaluable opportunity to strengthen my own confidence and provide me with a platform to share what I am most passionate and curious about with a larger audience. It has enabled me to share knowledge, gain lessons and build relationships.
Do you have anything that you would like to add?
I would like to strongly encourage all members of our profession to apply. Especially those who have thought they couldn't succeed or limited their views in the past.
Lastly, this journey has affirmed that we have an incredibly important role to play in our society. We must continue to build our profession while remembering that it should be open to a broad range of clients who require our expertise.