An important retirement decision is whether to remain on the property ladder or purchase a life right in a retirement development. Financial advisors would do well to consider the many benefits of the latter, argues Arthur Case, Brand Marketing Director of Evergreen Lifestyle, leading South African retirement living provider and joint venture between the Amdec Group and PSG Group.
Evergreen is on a surge, expecting to grow its footprint this financial year from a total of 570 to 1200 retirement units in developments in the Western Cape and Gauteng.
"The demand is there and we feel we've got the model right," comments Case. "Our ambition is to grow to 10 000 units with assets of R30-billion."
This confidence is supported by current industry trends, especially a generational shift as the so-called Baby Boomers enter the retirement village market.
"The oldest of them are in their early 70s, and they want a lifestyle rather than a nursing model," says Case. "They're looking for beautiful homes and facilities, some are moving in before they finish working, and they want to enjoy a lock-up-and-go lifestyle where everything is taken care of. Older residents also require continuous care facilities."
Continuous care involves a significant investment from the developer in terms of facilities as well as keeping units operating in the early days when take-up is lower.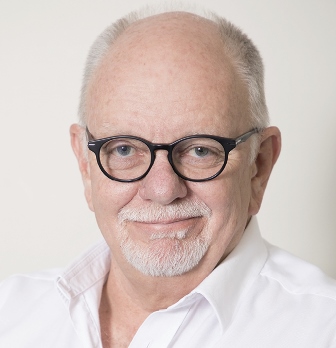 "Few medical aids pay for frail care but they do pay for medical procedures. The smallest centres we're building are around 2 000 m², with a minimum of 32 beds, and will cater for both frail and dementia care, but our bigger villages will have much bigger care centres with sub-acute facilities," says Case.
The life rights model is underpinned by the strongest property right in South Africa, as contained in the Housing Development Schemes for Retired Persons Act No 65 of 1988 (HRP Act).
The main benefit is that the life right developer remains involved literally for life, unlike the comparative sectional title or freehold individual title retirement village, where the developer departs once the last unit is sold.
"Sectional title schemes often build frail- care centres that are not suitable and the operation and funding burden is left to the residents via their Body Corporate. In many instances these facilities are closed down or repurposed because residents do not have the resources and expertise to run these centres," says Case.
There are no transfer duties or VAT, and no special levies are permitted in terms of the Act.
"Over time, a 650-unit estate is going to need investment, and that investment comes from the life right developer, never the resident. They only pay their service levy monthly," says Case.
"We continually reinvest to keep our villages pristine. During the threat of Day Zero in Cape Town, for example, we sank boreholes and installed water purification plants because we wouldn't want our residents to queue for water."
Flexible purchase pricing is another advantage: "If you're selling a R2-million unit with a 100% capital return on termination, you can offer it at a low purchase price and adjust the capital return at the end of the life right to accommodate a lower, more affordable purchase price."
In emergencies, residents can liberate capital from the life right capital during their tenure towards funding arrear levies or care.
The mindset has to go beyond just preserving and growing the retirement asset – that retiring person has a range of needs.
For middle to upper middle income South Africans, the life right model removes some of the risks of outliving their retirement capital.
"Purchasers are more concerned about levy inflation and affordability than the ticket price," says Case. "To assist, we don't profit from levies whatsoever, nor do we charge a management fee."
Case encourages financial planners to acquire a thorough understanding of the life right model before dispensing retirement advice.
"The mindset has to go beyond just preserving and growing the retirement asset – that retiring person has a range of needs. For example, many seniors will actually prejudice their retirement lifestyle in order to leave a legacy. Advisors need to be able to advise clients to look after their own retirement first – if there is a surplus at the end, then that can go to the children."
To determine which life-right retirement product is best suited to your clients' needs, Case suggests:
Look for strong shareholders, an operator with a solid track record and credentials, and scale developments – the biggest defence against levy inflation is scale.
Look for continuous care – you don't want someone purchasing a retirement product and having to relocate seven years later when the need for care arises.
Make sure the location is right, that they don't move away from their support networks, that they understand the pros and cons of the purchase model, and then look at affordability going forward.