There is much talk of technology as both friend and foe of the financial planner. As a friend, it is revolutionising how financial planning businesses operate. As a foe, automated advice in the form of robo-advisors threatens to steal the financial planner's lunch and possibly their breakfast and dinner too.
But there is no doubt clients need help with financial decisions. Humans have evolved incredibly in many arenas, but it seems not when it comes to money. In the same way that those in the 1600s thought tulips would make them rich, many in the 21st century think cryptocurrency will do the same. We can't help ourselves. When it comes to money and investing, the more expensive opportunities get, the more excited we get. And the cheaper opportunities become, the more afraid we become. Buy high, sell low. A mantra from which the human condition has not escaped. As Warren Buffett says, "When the tide goes out, you see who is swimming naked."
Dalbar Inc. does annual research on investors, their investments and the returns they get. Their findings are consistently that investments outperform investors because of their behaviour: switching at the wrong time, for the wrong reasons, incurring additional costs and generating lower returns than they would have if they had stayed invested.
Unfortunately, because of the way we are wired, we are significantly more emotional in our decision-making than rational. It is no surprise that Don Phillips of Morningstar, reflecting on 25 years in the investment industry, said his number one lesson learned is that we're not in the business of "money management" but rather "behaviour modification". In the same vein, behavioural economist Meir Statman says that financial planning is effectively the behavioural management of clients.
When the tide goes out, you see who is swimming naked. — Warren Buffett
We have known about the poor behaviour of clients for literally hundreds of years. Many players in the financial services industry have attempted to educate clients to improve their behaviour. But these attempts have largely failed. Partly because there is a real difference between knowing and doing.
We know eating refined sugar is bad for us, but many of us still do it. This gap between knowledge and action is where a coaching approach to financial advice comes in. There is now much talk about the benefits of adopting a coaching approach with clients. But these benefits can't be felt by chance. We need to develop the skills needed for clients to experience the benefit of a coaching approach to financial advice.
As professionals, financial advisors are experts. Their job is to give advice. But human beings are complex. And there is a growing recognition that to advise effectively, one needs to have as full an understanding of a client as possible. The problem with this is that clients often don't have a full understanding of themselves. They don't always know what their own priorities are, or how to articulate them. Nor are they clear on the potential consequences of the choices they make.
For a financial advisor to have a real impact in a client's life, the first step must be to help the client understand themselves. This helps the advisor and client build a shared understanding of the client's situation. It's like tilling the soil before you plant the seed. Advice lands best on well-prepared ground. Take the story of a real client Rose (not her real name).
In 1999, just before the peak in the technology bubble, she held over 90% of her retirement savings in the shares of a well-known technology company. Rose was very loyal to the share as she had worked at the company for over 20 years. Rose's financial advisor at the time recommended that she sell her shares and invest in a diversified portfolio. Tech bubble or no tech bubble, this was very sensible advice. But it didn't land. Rose could not bring herself to sell the shares.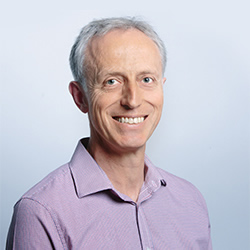 The tragedy of Rose's story is that when the tech bubble popped, Rose's shares fell to less than 5% of their value at the time the advisor gave her the advice. The problem with the advice that the advisor had given, is that the ground had not been prepared for the advice to land. The advisor had not helped Rose understand herself and her own needs. Her dream for her retirement was to buy a smallholding and do organic farming. The advisor gave great financial advice. But this was something a robo-advisor could've done. Rose really needed a reason related to her life, rather than an investment rationale to make the right investment decision.
The advisor's task was first to help Rose determine what was important to her to have a fulfilling life in retirement, and then consider how her money should be managed for her to fulfil her retirement dream. Not first to have an investment discussion about diversification and concentration risk, concepts which were alien to Rose anyway.
For a financial advisor to have a real impact in a client's life, the first step must be to help the client understand themselves.
Many practitioners and experts suggest that the key value add of the financial planner is behavioural coaching. Vanguard's research labels the value that a financial planner adds to a client as "Advisor Alpha", and can be quantified as 3% additional value per annum that an advisor can add to a client's portfolio. Of this 3%, Vanguard suggests that 1.5% of that is through behavioural coaching. A 2021 Russell investment study on the value of an advisor put the number at just over 2% pa.
US financial advisor Nick Murray, author of the book Behavioural Investment Counselling, believes the value add of behavioural coaching is closer to 5% pa. Whatever the actual number, experts are clear that behavioural coaching adds quantifiable value to a client's financial life.
For financial planners who want to survive the evolution of technology and the industry itself, and be equipped to help clients manage their own behaviour which is not evolving, the message is clear. Adopt what I like to call a "Coaching Way of Being" with your clients. You don't have to become a coach to do this, rather develop and use the skills of a coach in giving financial advice.
At its essence, coaching is about helping people find their own answers for themselves, and then acting upon those answers. Adopting a Coaching Way of Being for financial planners means to help your clients understand themselves and let them solve their own life riddles first. That way, when you give them the financial advice to support their life decisions, they will own that advice, and unlike Rose, will almost certainly implement it.
You don't have to become a coach to do this, rather develop and use the skills of a coach in giving financial advice.