The Petroleum Agency SA (PASA) delivers value to its shareholders and stakeholders by contributing to the security of energy supply in South Africa through the development of the domestic upstream petroleum industry. Blue Chip speaks to Dr Phindile Masangane, CEO of PASA, about the investment opportunities in oil and gas.
What is the mandate of PASA in terms of being a "custodian" of the country's oil and gas rights?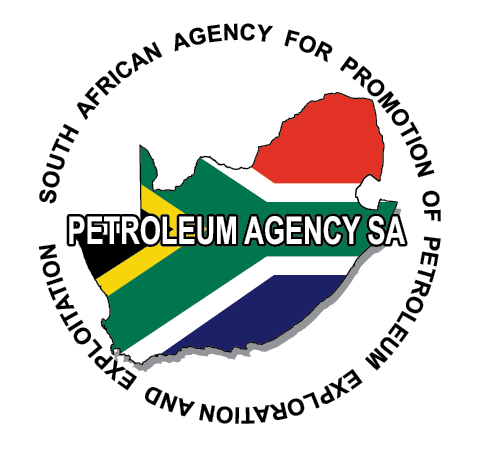 PASA's mandate is threefold – firstly to attract investment to South Africa's upstream industry, secondly to regulate the activities of oil and gas explorers and producers, and thirdly to act as the national archive and database for all data and information produced in the process of oil and gas exploration and production.
The upstream oil and gas exploration industry requires technological capacity and is extremely high risk in terms of capital investment and needs long-term investment of resources before a return is shown. Because of this, many countries choose to share the risk of oil and gas exploration and production with private companies, and South Africa follows this model.
Government has designated PASA as the custodian of South Africa's oil and gas resources. Its role is to attract these companies to our investment opportunities and facilitate their entry into and operations in the upstream industry.
What conditions contribute to the sense that the market for gas in South Africa is set for growth?
The two recent world-class discoveries on our South Coast place South Africa at pole position to be a notable gas- producing country. Once indigenous gas becomes available, it becomes much easier for the domestic gas market to develop including beneficiation of the gas to chemicals.
What is PASA doing to attract investment into the industry and promote new drilling projects?
PASA continues with its programme of promoting investment opportunities at local and international oil and gas conferences and exhibitions. South Africa has a history of political stability, the new administration is widely regarded as business friendly, and the new Upstream Petroleum Resources Development Bill will assist the Agency in expediting exploration through close management of acreage allocation and work programmes. The Bill also empowers the Agency to commission multi-client or speculative surveys enabling the acquisition of data to attract investment.
South Africa currently offers an attractive fiscal framework. These positive factors create a conducive environment for the Agency to pursue its mandate of attracting investment into the upstream petroleum industry.
What does PASA look for when evaluating the credentials of potential explorers or developers?
Applicants must demonstrate that they have the technical capability and financial resources to carry out the work programmes agreed, as well as any future development that may ensue. A track record of experience, a good health and safety record, environmental compliance record and compliance with oilfield practice is essential. Having said that, PASA is determined to increase involvement of local companies in our upstream industry and develop local capacity. One way of achieving this is through partnerships between international and local companies.
Does PASA have a strategy to retain existing investors?
All investors want to see a return on their investment and a reward for taking on risk. PASA's approach is to facilitate their activities and guide them through compliance and regulatory requirements to achieve the best outcome for both government and the investing companies. Advocacy plays an important role and PASA is concentrating on communicating the role that the upstream industry can play in reconstruction and development of our economy to government. A recent example was the facilitation of logistics for the drilling of the Luiperd well during the Covid-19 lockdown.
Is there international interest in South Africa's oil and gas resources?
Definitely. You need only take a look at our exploration map on our website. You will see international companies such as Total, Shell, ENI, Kosmos, Africa Energy Corporation, Azinam, Impact Oil and Gas, CNR, Qatar Petroleum, New Age and others all hold interests in exploration acreage. In addition, we have agreements in place with international service providers to acquire seismic data.
Please give an update on the issuing of exploration rights over the last 18 months.
A total of 21 exploration rights for both onshore and offshore were issued during the period – this includes renewals and new exploration rights.
Please give details about Total's two finds off Mossel Bay.
The Brulpadda and Luiperd discoveries of gas and condensate are the largest hydrocarbon discoveries made in South Africa to date and have opened a world-class exploration play and sparked further interest in deep water exploration.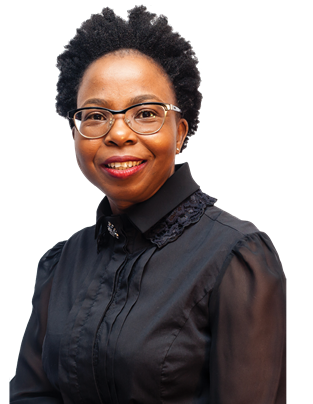 These results are for only two drilled prospects in the Paddavissie feature where three further prospects remain to be drilled. There could be sufficient gas to feed the Mossel Bay Plant at full capacity for more than 40 years.
The Paddavissie feature is only a fraction of the Block 11B/12B, therefore these two gas finds do not even begin to represent the full potential of the licence block. Further seismic data to the east has confirmed the existence of another geological feature, named Kloofpadda, which consists of several large and encouraging leads. There are also prospects identified in the north of the block.
Please give on overview of the various onshore exploration opportunities.
Onshore exploration opportunities are represented by unconventional resources such as shale gas in the south-central Karoo, coalbed methane in the coalfields of the east and northern sectors of the country and biogenic gas in the Virginia and Evander regions. However, geological analysis is showing that there may well be significant potential for conventional oil and gas resources onshore.