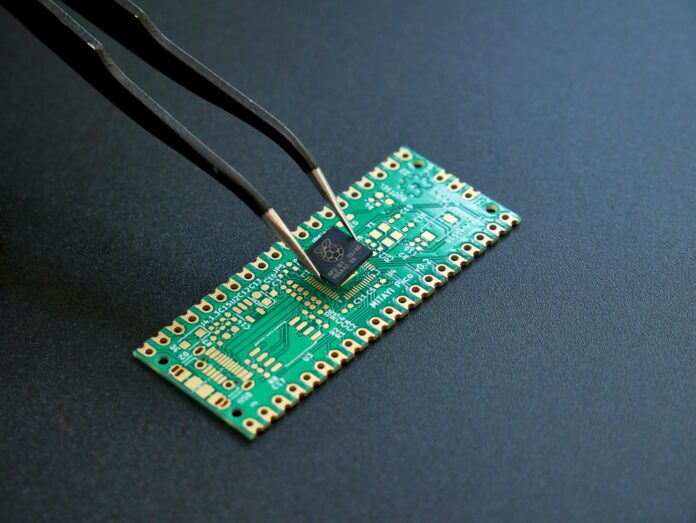 Over the past decade, investors were handsomely rewarded for owning developed market equities, with the MSCI World Index returning 12.7% per annum (p.a.), the S&P 500 Index delivering 16.6% p.a. and the Nasdaq 100 up 23% p.a., respectively in US dollars.
However, following an extraordinary decade, global markets sold off in January, with the S&P 500 Index marking its worst January since the Great Financial Crisis in 2009 (down 5.3% for the month and -11% at its trough) and its worst month since the onset of the Covid-19 crisis since March 2020.
While this correction got rid of some of the froth, we believe that at a headline level, indices remain full and that investors seeking offshore diversification will be better off gaining exposure through well-researched global portfolios that are actively managed by disciplined stock pickers. 
Healthy correction gave way to attractively-priced assets
As an investment manager focused on bottom-up fundamental research, we get excited by market drawdowns, as indiscriminate selling of shares often results in some attractive entry prices. This time wasn't any different and given the dramatic declines that we saw in some parts of the market following the selloff in January, we are very optimistic about the long-term opportunities that we have been able to add to our funds.
By way of example, the top 10 holdings in Coronation Global Optimum Growth is made up of attractively-priced assets across a variety of sectors and regions, which we believe will achieve good long-term returns in a variety of future scenarios.
Diverse set of holdings offer very attractive IRRs*
| | | |
| --- | --- | --- |
| | Country | 5-year IRR* |
| Prosus | China | 33% |
| JD.com | China | 25% |
| Canadian Pacific Railway | Canada | 9% |
| AngloGold Ashanti | South Africa | 10% |
| Canadian National Railway | Canada | 8% |
| Capri | United States | 16% |
| TSMC | Taiwan | 14% |
| Centene | United States | 16% |
| Charter Communications | United States | 21% |
| LVMH | France | 8% |
*Top 10 holdings as at 31 December 2021 in Coronation Global Optimum Growth. Figures are annualised based on Coronation's proprietary research that includes our assessment of fair value in 5 years.
A few examples of businesses in industries beyond the key market drivers of 2021 (US technology, energy stocks and banks) that we believe offer opportunities for long-term growth include:
Semiconductors
The semiconductor industry has suffered severe outages at several points in the supply chain in the last nine months, and these reached a peak in the final three months of 2021.
Semiconductors are pervasive in modern-day life (as is clear from the visual below) and increasingly important for automobiles, given the rising technological functionality of the average car. The final product cannot be produced without the necessary semiconductors, and original equipment manufacturers (OEMs) have been forced to turn off production lines in response. An estimated 11 million cars have not been produced last year because of these shutdowns, amounting to 13% of production estimates at the beginning of the year.
Our main exposure to this industry is through Taiwanese multinational semiconductor contract manufacturing and design company TSMC (Taiwan Semiconductor Manufacturing Company), a business that has pricing power due to technological leadership in an industry where we expect growth to remain robust.
The semiconductor opportunity set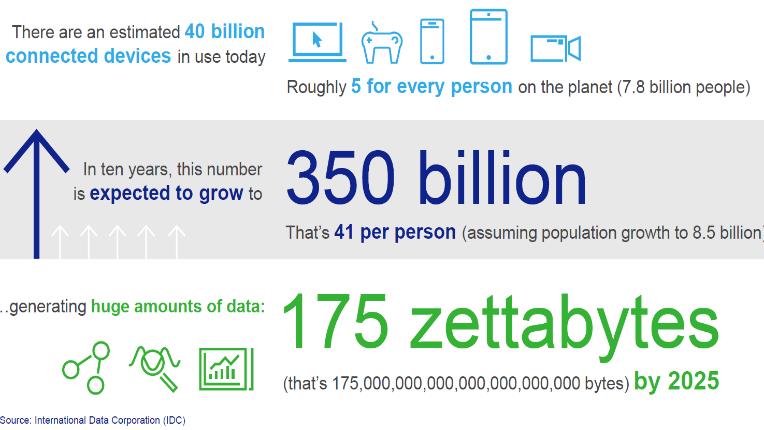 2. Edtech
Education is the second largest industry in the world today after healthcare. Yet only 2%-3% of that education is being conducted digitally. Global education technology (edtech) is forecast to grow at a compound annual growth rate of 16% between 2019 and 2025 and we have seen an accelerated shift to online learning as a result of the Covid-19 pandemic.
Our exposure to this industry is though Prosus, where the bulk of its investments in education technology relate to enterprise education businesses (reaching 90% of Fortune 100 companies). These address the need for continuous adult education, which is becoming increasingly important as skill requirements constantly evolve in a fast-moving world.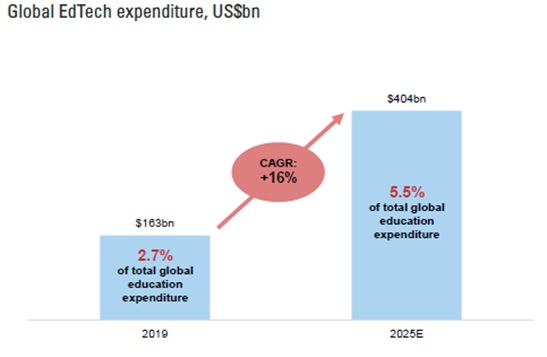 Prosus' most recent acquisition of Stack Overflow (a global knowledge-sharing platform for developers and technologists) for $1.8 billion, created a sticky relationship with over 100 million developers, 85% of whom visit the platform every week. Currently this is largely unmonetised, but there is the potential to leverage existing enterprise relationships to increase the monetisation touchpoints of this high-utility platform.
Prosus also has a notable 11% shareholding in BYJU, a rapidly growing online K12 education business serving more than 100 million students. While its roots are in India, it has subsequently expanded globally and has turned out to be an exceptional investment for Prosus, generating an IRR of an estimated 81%.
Building robust portfolios stock by stock
Our approach is to build robust portfolios from the bottom up, thanks to our proven long-term valuation-driven investment process that is implemented by a team of professionals with incredibly deep research capabilities. And we believe our global portfolios are well positioned to deliver on their long-term real return expectations.
Find out more about investing offshore with Coronation here.
Coronation is an authorised financial services provider.