According to the EY Future Consumer Index, 42% of respondents believe that the way they purchase goods and services will fundamentally change as a result of the COVID-19 pandemic. The report revealed that 34% of consumers said they would be prepared to pay more for local products, 25% more for trusted brands and 23% for ethical products.
Old Mutual, which turned 175 this year, understands the importance of building shared trust and creating shared value for all stakeholders. "We value nothing more highly than the long-standing relationships we've built up in the financial adviser community. And our reputation in the industry is testament to our commitment in helping our partners run successful financial planning practices," according to Ferdi Booysen, Head of Client Solutions at Old Mutual Wealth.
He says that the Wealth Integrator, Old Mutual Wealth's flagship financial planning tool, will give accredited advisers a clear competitive advantage as consumer preferences change. "Old Mutual Wealth's entire proposition is summarised in our Integrated Wealth Planning philosophy, which centres on co-creating a financial plan alongside clients that enables them to achieve their lifestyle goals," he says.
With the tool, a client can now look at all the variables, in a level-headed, unemotional way, to fully understand the implications of their financial decisions.
Our proven wealth management methodology is focused on four distinct considerations that allow financial planners to develop a clear plan that enhances their clients' financial well-being.
We start with understanding the client's current financial position and then determining their dreams and aspirations, and what quantum of assets are needed to achieve that. With this goal in mind, we then calculate the returns required to attain their desired lifestyle, and finally consider how long they'll be able to sustain their lifestyle.
The power of the planning tool is that it's scalable and applicable to all clients, whether they have R100,000 or R100-million to invest.
Booysen says the Old Mutual Wealth Integrator allows advisors to co-create, in real-time, a wealth plan that incorporates these four considerations.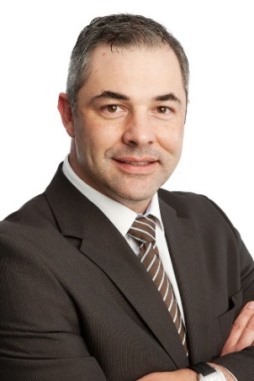 "The ultimate role for any financial planner is to help their clients grasp the relationship between these four numbers and how they impact their overall financial plan. With the Wealth Integrator tool, we can calculate any one of these four numbers, if we have the other three.
"A good financial plan is one that takes into consideration all four factors as they apply, uniquely, to every person. With the tool, a client can now look at all the variables, in a level-headed, unemotional way, to fully understand the implications of their financial decisions."
This has benefits beyond empowering clients to co-create their financial plan, rather than being dictated to by an advisor. Key among these is that the Wealth Integrator tool demonstrates that the advisor has discharged his/her fiduciary responsibilities by offering prudent, impartial advice.
The challenge, of course, is to translate this holistic financial planning theory into a practical, useful, financial plan.
"The ability to plug different variables into the Wealth Integrator tool gives advisors and their clients unprecedented insight into how decisions today will influence outcomes in the future. We believe this is a powerful aid in guiding clients in making the right decisions. Which, in turn, means that our advisors will be able to maintain stronger, and rewarding relationships with their clients."
---
Old Mutual Wealth is an advice-led wealth management business, aimed at providing financial planners and their clients with a full suite of industry-leading strategies and services. For more information please visit our website: https://www.oldmutual.co.za/wealth