Founded in 2009 by Thys du Toit, a co-founder and former CEO of Coronation Fund Managers, Rootstock has forged an enviable track record over the last 12 years, consistently generating returns in the top-quartile of our peer group and in excess of our benchmark.
Rootstock Investment Management aims to compound real wealth over long periods of time. We are a focused global-equity fund manager with an active, long-term, equity-bias approach. We employ a consistent strategy: holding a concentrated portfolio of high-quality businesses.
Rootstock aims to be clear, concise and uncomplicated in all we do.
We offer a single best-ideas portfolio accessible through two funds (rand and US dollar denominated varieties). We are highly aligned with the founding members, who are the largest investors in the Rootstock funds.
Our investment philosophy
Our investment philosophy has been refined over years of shifting macro environments and rapid technological advances. Through the noise, we have observed that the best businesses, rather than the cheapest, tend to produce superior investment returns. We seek to own competitively advantaged, innovative businesses with superb products, outstanding economics and expanding opportunity sets – our definition of high-quality businesses.
Such high-quality businesses are exceedingly rare, and so we own only around 25 companies that meet our stringent investment criteria. We believe that the few businesses driving long-term productivity development at meaningful scale, purchased at reasonable valuations, should provide exceptional long-term investment returns.
A robust investment process
Rootstock conducts extensive in-house research to build a deep appreciation of the businesses we hold, the risks inherent in their operations and their overall market opportunity.
We are, fundamentally, business analysts and base our investment decisions on a business' durability, not merely its valuation.
High-quality businesses are seldom inexpensive. We recognise that even an exceptional business bought at too high a price can turn into a poor investment. However, the best businesses often produce exceptional earnings growth for seemingly unreasonable periods.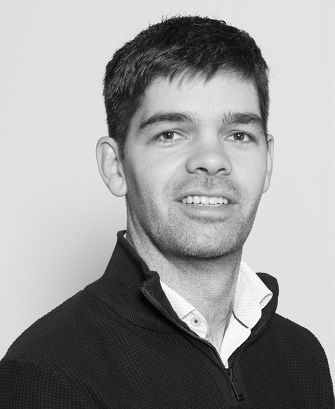 We hope to own them for a large part of that journey, purchased at a considerable discount to our estimate of their intrinsic value. We acknowledge the complexity in the appraisal, but our deep knowledge base and conservative valuation framework have served us well over time.
Our business
Our long-term investment philosophy is mirrored in Rootstock's desire for long-term business relationships. We provide full transparency into portfolio holdings, make ourselves available to clients and ensure incentives are correctly aligned. Integrity, transparency and accountability are the cornerstones of our business.
The Rootstock Funds, the rand-denominated Rootstock SCI Worldwide Flexible Fund, domiciled in South Africa, and the US dollar-denominated Rootstock Global Equity UCITS Fund, domiciled in Ireland, are available on all major local and international platforms.
Integrity, transparency and accountability are the cornerstones of our business.
Please contact us if our clear, concise, uncomplicated investment strategy resonates with you. 
www.rootstockinvestments.co.za