I love the Olympics. I can't tear myself away from a screen when they're on. Be it gymnastics, athletics, or table tennis, it's a privilege to watch the best in the world compete in their fields. The Games also highlight parallels between athletics and investment management, particularly the power of specialisation – where those focusing on one discipline, who are the best in the world in their arena, outcompete the generalist.
While strategic asset allocation has the greatest impact on the performance of a portfolio, selecting the best specialists in the world to manage those underlying asset classes is a critical source of alpha, which compounds with time.
Do specialists outperform generalists?
At the London 2012 Olympics, Ashton Eaton won the gold medal in the decathlon event, beating the silver medallist by a solid 198 points. Eaton had a fantastic competition, winning the 100m and the long-jump events, while throwing his personal best in javelin. However, he only needed to outperform the whole field in three of the disciplines to claim his gold. In fact, he came in 10th overall in shot put and only 22nd in the discus throw. Notwithstanding his incredible talent, there are significant differences in his performance when compared to winners of each individual event. Usain Bolt's 100m sprint was 7% faster than Eaton's, and Germany's Robert Harting threw discus 61% further than Eaton did. In sport and investing, the global best of breed tends to outperform the generalist.
In sport and investing, the global best of breed tends to outperform the generalist.
What is a "specialist" fund manager?
A specialist manager demonstrates expertise in their asset class, whether that be defined by region or instrument. They have boots on the ground in the countries in which they invest, they speak the languages, are familiar with the macroeconomic environment, and know the nuances of their asset class. The generalist might invest in Europe as a whole, the specialist in emerging Europe only. As much as I respect Eaton's diversity of skills, portfolios should be allocated in optimal proportions to the Bolts and the Hartings of investment management.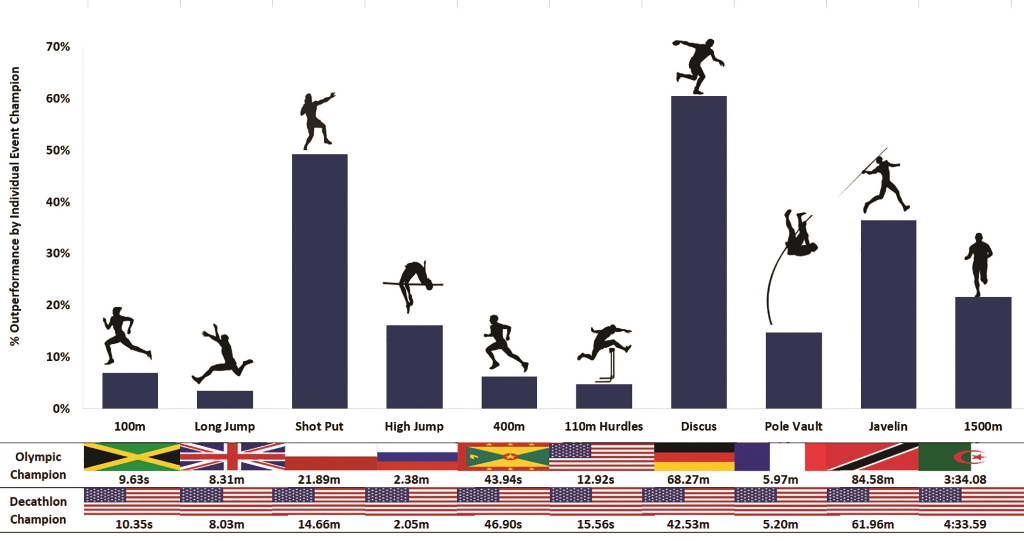 An investment process starts with defining asset classes, where you can go broad or narrow. "Global bonds" is broad. Narrow means separating out global sovereign debt from corporate, high-yield and emerging market debt. More granular (narrow) asset class definitions allow for effective diversification and finer control over risk and return. It also allows you to select super-specialists. Rather than thinking about global equities as being either developed or emerging, we need to understand the idiosyncrasies of those underlying economies and markets.
There are enormous differences between China, Lithuania and Chile – as is there between Mandarin, Lithuanian and Spanish. If you want the job done properly, you select the world's top managers in their disciplines to fill those specific portfolio requirements.
What if there is no specialist available to select?
Unlike the Olympics, where every discipline involves high quality participants, you may not always be able to find a fund manager where you have high conviction that their active fees will be rewarded. This is where passive investing is elegantly useful. Being constantly guided by the overarching philosophy to achieve the best risk-adjusted returns after all fees for investors allows for pragmatism in the use of both active and passive investing.
Does it take a specialist to select a specialist?
Yes. Like any discipline, it takes time and focus to master the skill of manager selection. PortfolioMetrix has a large, well-qualified team, with deep investment expertise and a 10-year-plus track record that evidences exceptional portfolio engineering and manager selection abilities. The manager selection process is thorough, involving multiple meetings, sometimes assessing a manager for years before investing. A global team is also important when it comes to selecting global managers. Our team in London regularly meets with top managers passing through the financial hub.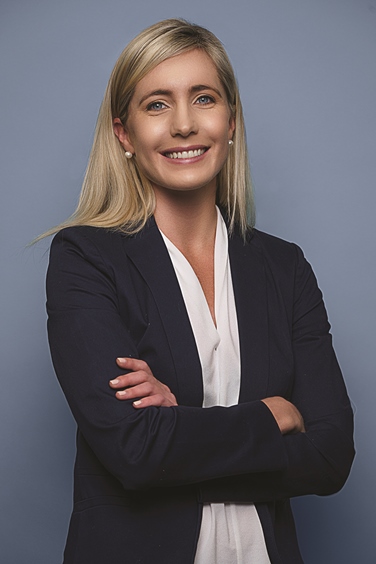 Relevant skills are needed in selecting product specialists. In launching ESG portfolios in the UK market four years back, our team made sure to beef up on ESG investing qualifications and joined the UN PRI. Those capabilities will be put to good use in managing our Sustainable World Equity Fund launching later this year.
A good chef, not just quality ingredients
Our industry shows no signs of slowing down in outsourcing to specialists. Many financial advisors outsource investment and compliance functions to free up time in providing their own expert services.
In line with this, incumbent single-manager, multi-asset strategies will come under pressure. It will be increasingly difficult for all in-house investment teams, operating from an office in South Africa, to drive global asset allocation decisions, while also conducting securities-level research in various asset classes across every market in the world.
There's great opportunity for specialist "portfolio chefs" who have the skills, depth and global reach to both select the world's best ingredients and combine them to extraordinary result. As the Games stream through the TV, my hungry husband and I are acutely aware that neither of us qualifies as an expert chef, and, as with specialist investment management, the happier result will come from ordering in.