We believe in the value of financial advice. And we know the investment world, and the business of providing financial advice, has changed. Investment advice has increasingly shifted from picking funds to looking after clients and helping them achieve their personal financial goals.
But have you ever wondered how to use behavioural science to help your clients achieve their financial goals? To nudge them in the right direction and help them stay invested, even during difficult market cycles?
If you're a financial adviser looking for practical tools, insights and customised solutions to help meet your clients' financial needs, you've come to the right place.
We're proud to share the new Momentum Investments website with you, which has a dedicated section to help you help your clients achieve their goals effectively.
As one of South Africa's trusted investment companies, we have a proud legacy of continual innovation and a personal approach to serve you better.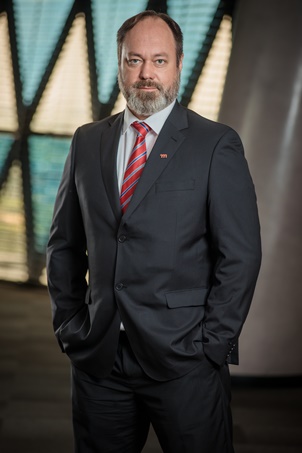 As a financial adviser, you play a key role to help your clients reduce the effect of their own potentially destructive financial decisions. Our behavioural research can give personal insights to you about your clients' financial personalities and likely investment behaviour along their journey.
And we can provide you with the solutions so you can focus on what is important to you and your clients – providing them with advice to keep them on track to achieving their goals.
A lot has changed on the improved investments website. It hosts easily searchable content that will help you have in-depth conversations with your clients. We believe in enabling financial advisers in their advice processes and built the website to help you to find the information you need, quickly and easily.
We show you how our approach to investing involves putting clients at the centre of the process, helping you build portfolios that can meet any client's needs and transform your clients' uncertainty into more certainty.
Responsible investing is becoming increasingly important to clients and we show you how this forms part of our core belief. We believe sustainable and responsible investment practices are a material factor underpinning our long-term success.
On the new website we also showcase our diverse range of specialised services and comprehensive solutions, to help financial advisers to cater to their clients' broad investment needs.
Our discretionary fund manager (DFM) called Momentum Investment Consulting (MIC) offers you a holistic investment value proposition aligned to your financial advice process; cost-effective portfolios; portfolios available on the linked investment service provider (Lisp) platform of your choice; and simple and effective administration and reporting. Visit the new home for Momentum Investment Consulting (MIC) at momentum.co.za/MIC.
Also be sure to visit the new home for Momentum Collective Investments (MCI) at momentum.co.za/MCI. MCI offers unit trusts across all major asset classes to individuals, businesses and financial advisers in South Africa. We have a range of local and global unit trusts to suit your clients' unique investment needs and goals.
Our new resource centre for advisers provide you with all the information you need and a wide array of investment resources, including brochures, forms, reports, fund facts and figures and other necessary tools and documents you may need.
Our new website contains a wealth of information that will help you and your clients navigate the world of investing. Watch our events and download the presentations, read and listen to some of our latest thinking on investments from our investment team, visit our Global Matters portal for the latest on offshore investing (click here), as well as find economic articles and our latest investment research.
Let's help you make your clients' dreams and aspirations come to life. Because with us, investing is personal.
Watch our video about our new website here:
---
Momentum Investment Consulting (Pty) Ltd, is an authorised financial services provider (FSP32726). Momentum Investments is part of Momentum Metropolitan Life Limited, an authorised financial services and registered credit provider (FSP 6406) (NCRCP173). Momentum Collective Investments (RF) (Pty) Ltd (the management company), registration number 1987/004287/07, is authorised in terms of the Collective Investment Schemes Control Act, No 45 of 2002 (Cisca) to administer collective investment schemes (CISs) in securities. The management company is the manager of the Momentum Collective Investments Scheme (the scheme) and a part of Momentum Metropolitan Life Limited, a full member of the Association for Savings and Investment SA (Asisa) and rated B-BBEE level 1. CISs are generally medium- to long-term investments. The value of participatory interests may go down as well as up and past returns are not necessarily a guide to the future. CISs are traded at ruling prices and can engage in borrowing and securities lending. A schedule of fees and charges and maximum commissions is available on request from the management company.