China has been shrouded in mystery and subterfuge for decades. Most savvy investors know that good investment opportunities exist on the mainland, but many barriers to entry have kept all but the boldest out. Now as fears of a protracted and persistent trade war, a slowing global economy and political protests in Hong Kong grow, we raise the question again – is now the time to be an investor in China?
China is the second-largest global economy. It is the world's largest emerging market and has the second-largest bond and stock market globally. Despite the size of the market, it is under-owned by foreign investors.
As China moves from an export-driven economy to one of domestic consumption, the sheer size of its populations makes it an attractive investment, especially in industries such as technology, healthcare and luxury goods. As the trade war between China and the US ebbs and flows, Chinese companies, especially those which focus on the mainland, are less likely to be affected and more inclined to grow.
China is the second-largest recipient of foreign direct investment capital (FDI) in the world. FDI follows investor confidence in a region and is used for manufacturing and service capabilities. In 2019, China received $137bn in FDI.
Investor regulations have been revised over the last decade or more, making it easier and more appealing for foreigners to invest. This has seen the inclusion of China A-shares in MSCI emerging market indices, giving them greater visibility. As the Chinese middle class continues to grow, citizen-friendly fiscal and consumer reforms should be forthcoming, which could support mainland demand and ultimately a wide variety of listed corporates.
China has demonstrated its ability to drive economic growth. Into the future, this will be further supported by increased infrastructure; policy reform; global competitiveness; a large and increasingly educated workforce; and export-friendly policies. Overlay this with ever-increasing consumer demand and it may be an investment opportunity you don't want to ignore.
What are the risks?
Investing in China is, however, not without risks. China is a communist country. It has been criticised for selective disclosure on various issues as well as regulatory differences with the west. It has been accused of turning a blind eye to insider trading and Chinese companies adhere to their own accounting policies, which differ from GAAP.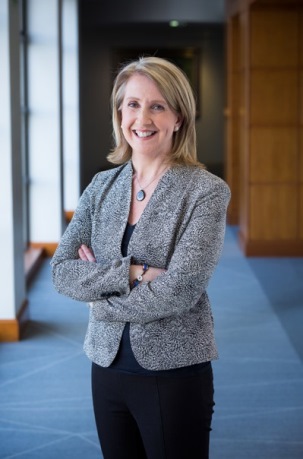 Smart investors always weigh up risks before investing. Many of China's blue-chip companies are listed on foreign stock exchanges too, which would hold them to their regulatory standards. One way of accessing the Chinese market with relative peace of mind is through a well-diversified ETF.
Accessing China from South Africa
The Satrix MSCI China ETF listed on the JSE is one way of getting this exposure. It tracks the MSCI China Index which includes large and mid-cap shares across China A-shares, H-shares, B-shares, Red chips, P chips and foreign listings (for example, ADRs). With just over 700 constituents, the index covers about 85% of this China equity universe.
The MSCI China Index is dominated by companies in the consumer discretionary, communication services and financial sectors. Familiar names like Alibaba Group and Tencent Holdings are the two largest constituents of the MSCI China index.