The new product is called the Global Wealth Builder, and like all options from OUTvest, it's as easy as it is cost-effective. Grant Locke, Head of OUTvest, says, "Using an ETF to access global equity exposure is, we believe, one of the most cost-effective ways to diversify internationally for your clients."
The Global Wealth Builder invests in the JSE-listed CoreShares Total World Stock Feeder Exchange Traded Fund (ETF), giving investors exposure to 25 developed and 24 emerging markets, comprising over 9 000 stocks over 10 sectors – arguably the most comprehensive global share-based investment strategy, according to CoreShares. Locke notes, "When sourcing this product, we paid particular attention to two things – that it included exposure to emerging markets and was offered at low cost."
It adds to five other funds available through OUTvest (four of which are bespoke), giving advisors the opportunity to service all types of clients. It also sticks to OUTvest's low ONEfee approach, now applied to ETFs. Locke adds, "We have worked hard with our partners to create a variation of our ONEfee approach, specifically for ETFs."
When sourcing this product, we paid particular attention to two things – that it included exposure to emerging markets and was offered at low cost.
Locke adds, "It was important for us to make this product as accessible as possible. It's why we've incorporated our ONEfee approach and, like the rest of our products, made the process virtually admin-free through our co-branded platform."
Through OUTvest, financial advisors can create an investment plan and implement it in a single sitting. Ongoing advice is also simplified, thanks to automated annual reviews and advanced investment tracking and monitoring technology, which gives advisors and their clients instant access to information they need.
More information can be found on outvest.co.za, with a demonstration of the OUTvest for advisors' platform available on request.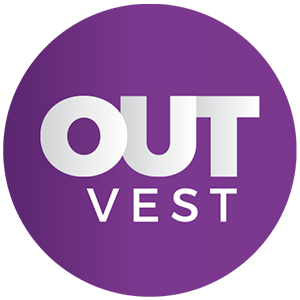 OUTvest is an authorised FSP. Collective investment schemes are generally medium- to long-term investments. All investments are exposed to risk, not guaranteed (in respect to capital or the return) and dependent on the performance of the underlying assets. Both Exchange Traded Fund(s) (ETF) and unit trusts are collective investment schemes, however, these products are priced and traded differently. A unit trust is priced once a day, whereas an ETF is trading continuously throughout the day during JSE trading hours. Benchmark: FTSE Global All Cap Index. Ts and Cs apply.