Tel: +2721 657 6200
Fax: +2721 674 6943
---
Physical address:
28 Main Road
Rondebosch
Cape Town, 7700
Postal address:
PO Box 292
Newlands
7701
---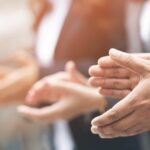 In support of the brilliant work done by the ASISA Foundation under the leadership of Ruth Benjamin-Swales and an unwavering commitment to promoting Financial Planning for All, the FPI has been working in partnership with the ASISA Foundation since 2017, with the shared goal of making financial planning an integral part of every South African's life.
The Investment Forum – now in its 14th year of existence, is South Africa's premier thought leadership conference for wealth managers, financial advisors, multi-managers, DFM's and other such investment professionals. The theme for the 2024 conference is "Frontiers of disruption: Doing well and doing good".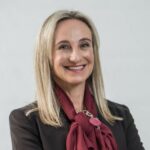 Coming to the end of your working career requires a step up in terms of financial planning, says Florbela Yates, Head of Equilibrium.
Blue Chip has for over 10 years been the publication of choice for businesses wishing to market their products and services to the financial planning industry.