Home
Authors
Posts by Rob Macdonald - Fundhouse
Rob Macdonald - Fundhouse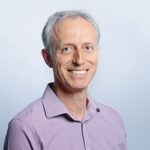 Rob Macdonald, Head of Strategic Advisory Services at Fundhouse, discusses the impact of COVID-19 on your client's financial plan.
The Covid-19 pandemic is serving as a wake-up call to us all. Suddenly the prospect of being very unwell and potentially dying sooner than...
Innovation is everywhere but beware, it's not only about technology.