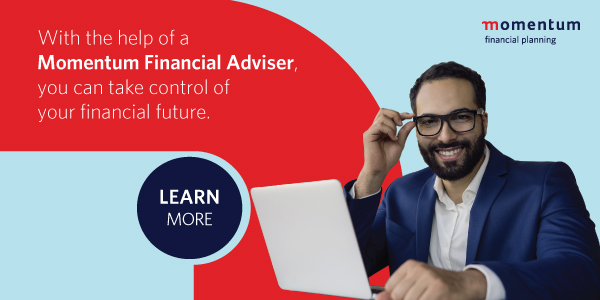 South Africans are currently only able to withdraw or transfer their pension funds if they resign, retire or become unemployed. But recent conversations around allowing early access to a portion of retirement funds may have made individuals more aware of their retirement savings.
The reforms have been on the agenda for almost a decade but gained momentum after the coronavirus pandemic upended the economy and pushed the unemployment rate to a record high. That's led to mounting calls on the government to make retirement provisions more readily accessible – a step that could have dire socio-economic consequences if mishandled and pensions are frittered away.
However, even if the proposals get the greenlight at the Medium Term Budget Policy Statement in early November, the earliest any changes would become effective is during the course of 2022.
The proposed access has significant implications, because for most South African income-earners, their retirement savings and insurance benefits through their employer are often the only savings and insurance they have. Retirement funds are also the primary vehicle which Government uses to incentivise retirement savings by making contributions tax-deductible.
What makes this so complex is that most income-earners are already saving far too little and not long enough for retirement. This is largely due to employees' widespread tendency to withdraw retirement savings when changing jobs to fulfil short-term financial needs and wants.
COVID-19 has highlighted a need for greater savings to protect against financial stress in emergencies and the widening retirement savings gap. However, Janine Horn, Financial Adviser at Momentum, says, "If it drives the wrong behaviour, it can have dire long-term consequences for members who are already saving far too little for retirement. Plus, it could increase pressure on the national social security infrastructure and reduce the pool of investments available for development of the economy."
People often find it difficult to plan ahead, especially with the economic challenges we face on a daily basis. To save between 15 and 20 percent of your monthly salary can seem like a stretch when you have to live day to day, but saving now will definitely pay later. According to Horn, only 6% of South Africans can retire with enough to maintain their standard of living.

"Growing your savings and having enough money for a comfortable retirement is part of your journey to success," says Horn. Through the continuous analysis and adapting of your investment, you can ensure that you have what you need once you retire and make your dreams a reality.
She says that it is the small sacrifices that count when you are young to make your retirement goals real. "By having and fostering a good relationship with money and ensuring that you rather focus on saving for tomorrow instead of seeking instant gratification today, you can reach your financial goals and build your portfolio instead of watching the money fly in and out of your account.
Your medium- and long-term saving goals coupled with your risk profile will largely determine the type of investment that will best suit your needs. "A qualified financial adviser will be able to not only assist with a committed savings strategy but also advise how you can use compound interest and capital gains tax exemptions to minimise tax payable on your investment," says Horn.
She says that compound interest is one of the most important concepts when managing your finances. It is at the crux of every medium- to long-term investment allowing you to earn interest on interest – almost like a snowball effect – accelerating your earnings.
Each investment journey is unique according to Horn and she advises that to ensure that you have enough capital to fund your retirement, you should consider various investment options.
Linked Investment
By choosing a linked investment account, you can save your money for five years or longer by investing a regular amount with an optional lump sum. It gives you the freedom to choose how you want to invest and what you want to invest in. Giving you the power to save your money to best suit your needs. Whether it is for your children's education, a nest egg or a holiday – the longer you leave it, the more it will grow. You set the terms by adapting the contract to meet your needs.
Retirement Annuity
If you prefer a committed and conservative savings approach, a retirement annuity is the right product for you. Governed by legislation and primarily designed to help you grow your money for retirement, it is a long-term savings plan that enables you to draw a lump sum and buy a monthly income after the age of 55. A retirement annuity not only helps you save and invest but also comes with tax benefits.
Endowment
An endowment policy is life insurance which pays a lump sum after a specific term or on death. Although restricted by certain rules, this medium- to long-term policy is a low-risk saving strategy that allows you to leave the legacy you choose by deciding how you want to invest your money. It offers estate planning and tax benefits – especially if you are in a higher income bracket.
Horn reminds us that retirement can be a real challenge if not properly planned for. Fluctuating interest rates, inflation, and taxes can eat into the growth of your savings. By making regular monthly payments and investing a lump sum into an investment policy, you can ensure that you will have enough money to turn your retirement dreams into reality.