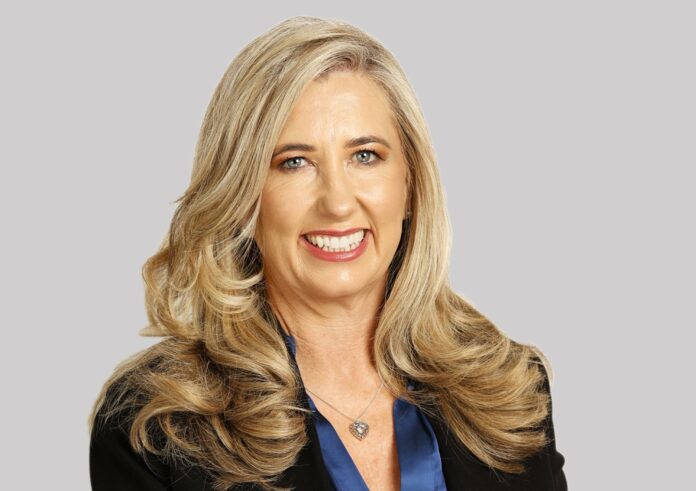 What inspired you to become a financial planner?
I have always been fascinated by the psychology of money. My father had a complicated and dysfunctional relationship with money, often using it as a tool to exercise power by giving or denying access to it. This personal experience led me to spend many years trying to understand the emotional drivers behind my own decisions. I have seen the detrimental impact when people allow misguided money beliefs and habits to influence their choices; I have seen families torn apart or unable to make ends meet. It does not matter how much, or how little money you have, an unhealthy relationship with money will boycott your financial and personal well-being.   
My purpose is to help people heal their relationship with money and show them that money is a tool for navigating where they want to go. I believe that you cannot separate money from people and their unique stories, and that the emphasis of planning should be on the entirety of a person's life, not just money. Through my work as a planner and New Money Story® Mentor Coach, I teach and inspire people to become masters of their money, and to see money as an enabler to realise their life goals and dreams.
What prompts clients to come to you? Do you have a niche or distinctive value offering?
Our value proposition is to provide clients with returns on life and investments. We have tailored our service to the retirement demographic, and our term Retiremeant™ – to get more meaning from your money in your second chapter, resonates with clients as they transition into the next phase of life.  
Our philosophy is based on the belief that financial planning interconnects with the client's aspirations and that our guidance, advice and implementation should always support enabling the dreams they have for their lives. Clients are drawn to our holistic approach and service offering, including life, scenario, investment and estate planning, together with our in-house implementation specialists: WealthStrat, Legacy & Trust and Chartered Tax.  
Our clients find comfort in our integrated approach, knowing that every part of their portfolio is managed under one roof. As an independent, privately-owned company with salaried planners, we are uniquely positioned to prioritise our clients' objectives, without bias or prejudice.
What do you believe is the most important thing you do for clients?
Our main purpose is to empower our clients by providing them with the necessary tools, support, and encouragement to live their best lives. We work with clients to envision their ideal lives over many meetings, often challenging them to think bigger, see things from different perspectives or help them find alternative solutions. We then structure their finances to make it possible and have regular review meetings, keeping them focused and on track. The AHA moment when clients see how money can enable them to live life to the fullest is extremely rewarding.
What are the biggest mistakes that you see clients make?
One of the most fundamental mistakes clients make is firstly, not having a plan. I have met people who have spent their whole lives living in fear of not having saved enough for their retirement, putting their lives on hold. I have also seen people who live abundantly, overspending and not saving for their later years. With a plan and clear goals to work towards, you have choices: work longer, invest differently or spend less – it gives you the freedom to live life to the fullest while working towards a secure future.
The second is when clients don't stick to their plan, especially during market downturns or times of uncertainty. Decisions driven by emotions, especially during challenging times or significant life transitions, are often based on fear or panic, leading to misguided choices. Sticking to the strategy is one of the most important features of long-term financial planning.
How do you charge for your services?
Our approach is unique. We charge a standard fee for our planning service, which involves 8 hours of in-depth planning. Getting the foundation right is vital to the success of the strategy, and we generally spend another 10 hours writing the comprehensive financial planning rapport. Once the plan is in place, clients can choose to partner with us for its implementation. At this stage, we charge an ongoing fee for regular reviews, changes and updates. These review sessions become the most important part; they ensure our clients remain on track and committed to their plans.
What role does technology play in your practice?
Like most planning practices, we use technology for financial modelling – and one of our company goals for 2024 is to use technology more effectively to streamline lengthy processes. The philosophy of our business is to focus on client relationships, which involve face-to-face meetings, connecting with clients and guiding them through life transitions. Leveraging technology to simplify processes allows our planners more time to better serve their clients. 
Still, technology has its place in relationship building, and during the Covid lockdown period, we spent a great deal of time educating clients on using tools such as Teams, Zoom and video calls. It has helped us keep in touch with clients living abroad or when personal meetings are not possible. We have also used technology to streamline communications with clients based on their specific needs, interests, demographics, and phases of life.
What do you enjoy most about being a financial planner?
My greatest joy in meetings is when clients connect the dreams they have for their lives with their money. Our process, starting with setting out their life plans, followed by understanding their money situation and then putting a plan in place for money to enable their dreams, is hugely rewarding – reinforcing my belief that you cannot separate money from people and their dreams.
What are the biggest challenges you face as a financial planner?
We always ask new clients to share their previous relationships with planners. More times than not, the answer is disappointing, mostly following the same storyline: being sold ad-hoc policies with no follow-up or reviews. It is challenging to build trust when clients have a skewed impression of the profession.
What is the biggest change you have seen in financial planning during your career?
Over the years, I have seen a profound shift in clients' expectations and the financial landscape, shifting how planners approach both investment strategy and interactions with their clients.  
At the outset, South Africa was the centre of our investment focus. As we emerged as part of the global village, planners have had to change their value proposition to a more holistic worldwide offering with the inclusion of offshore investments. New partnerships have formed with planners now teaming up with investment consultants to assist in planning, advice and implementation. 
Today, clients require a comprehensive, holistic approach to their financial journey. As life becomes less linear and the concept of earning until retiring is replaced by lifelong learning, purposeful living and adding value, planners start adding value in different ways. We now navigate transitions where clients are redefining their paths – whether it's getting divorced, relocating cities or countries, seeking purpose and significance beyond their work, or simply wanting to get off the treadmill and enjoy a quieter, simpler lifestyle. Our role includes supporting and coaching them through these transitions while ensuring that decisions do not jeopardise their financial situation. Engaging in these discussions often steps outside the traditional mould of financial planning, and planners must be practised in reshaping the financial plan, offering creative solutions to fill money gaps and ensuring that the client's money works for them in support of their goals.
What's your one wish for the future of the financial planning profession?
The role of financial planning has evolved over recent years and will be one of the most important professions of the future. We are perfectly poised to add immense value in guiding people to integrate their money and life decisions. My hope is that planners embrace financial planning as a profession and continue offering clients a value-added, holistic service with the client at the core of their offering. 
---
We hope you enjoy reading our series profiling Financial Planners. If you would like to be featured, please contact us at info@bluechipdigital.co.za