Register for the Annual Refresher 2024 hosted by the The Financial Planning Institute.
The renewable energy sector is powering ahead, but Linda Mabhena-Olagunju of DLO Energy Resources Group says that more must be done to include women.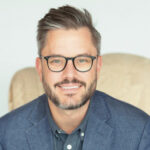 In an era marked by ever-changing career trajectories and unforeseen financial challenges, the preservation of retirement savings has become an increasingly pressing concern
Blue Chip has for over 10 years been the publication of choice for businesses wishing to market their products and services to the financial planning industry.