Sumaya Naidu's career in financial planning came about completely serendipitously. An opportune meeting with a client, as a candidate attorney, led her to embark on a career that has brought her much self-fulfilment. Very early on, she had concluded that practising law was not what she wanted to do.
Sumaya started off in the training department of an insurer, sharing the technicalities of legislation pertinent to financial planning. This role ignited her love for teaching. She embarked on a LLM, followed by a PG Dip in Financial Planning, eventually attaining the CFP® designation. The next step for her is a PhD – both an exciting and daunting prospect.
While being employed at a bank, and propelled by circumstances, it was with no hesitation that she accepted a senior lecturer position at the University of Johannesburg (UJ). She is currently the programme manager for Financial Planning in her department.
What attracted Sumaya to this role is her passion for the profession, coupled with the realisation that she could contribute in some way to the continuation and development of it. She says she is blessed to be working alongside a team of dedicated lecturers who are all committed to the profession and who care deeply for their students.
The department has implemented many initiatives to advance the career development of their students. This includes a research project, among BCom Financial Planning Honours students, which represents a real-life client simulation scenario and culminates in a financial report presentation to a panel.
One of the objectives of this project was not only to enhance the writing, presentation and client engagement skills of the students but to also help bridge the gap between studies and the workplace. A similar project was introduced at undergraduate level with great success. In the latter, the department has partnered with a corporate to sponsor prizes in the form of investments to start instilling a savings culture among the students.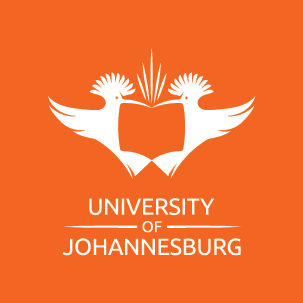 A further objective has been to assist graduates in obtaining employment and in that respect, there are many partnerships with corporates who are invited to engage with graduates with a view to employing them. There is also a focused intent from the team to expose the students to the important role-players in the industry.
Speakers are invited to address the students, including associations such as the Financial Planning Institute, Pension Funds Adjudicator, and many influential individuals in the industry.
Teaching at the UJ has also allowed Sumaya to self-reflect. She is concerned about the very dire circumstances that students find themselves in. Many are first-generation graduates. She feels that educators have a responsibility to advance the students' studies and careers. A sad legacy of our country's history has created a financial divide where many communities have never been exposed to financial services or a financial planner. There is a duty to change this and to bring the financial offering into South African homes.
Educators can alter the fate of many of their students' families. She says that sitting in the graduation ceremonies, listening to the unabandoned ululation, and witnessing the sheer joy on the faces of the parents, grandparents, aunts and uncles is quite an experience. And beyond all of this is the objective of introducing the students to this very dynamic profession.
Engaging with her students gives her much hope that the future is bright for the profession.