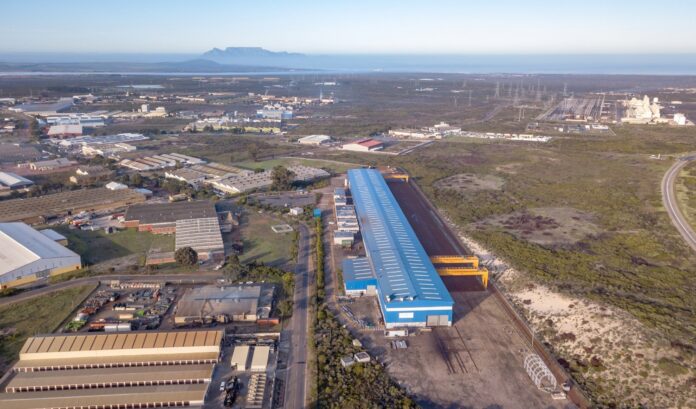 December 2022 saw the celebration of 30 years of Special Economic Zones in Nigeria.
A joint event was hosted by the African Union (AU) and the Africa Economic Zones Organization (AEZO) under the theme, "African Special Economic Zones: Engine for Resilience and Accelerator for Sustainable Industrial Value Chains Development." The meeting doubled as the 5th African Union Symposium on Special Economic Zones and the 7th edition of the AEZO Annual Meeting and was held in the Nigerian capital, Abuja.
An indication of the importance of the event is seen in the other partner organisations: United Nations Conference on Trade and Development (UNCTAD), the United Nations Industrial Development Organization (UNIDO), the African Development Bank (AfDB) and the German Agency for International Cooperation (GIZ).
The first African Special Economic Zone (SEZ) was launched in 1970 by Mauritius and by the end of decade both Ghana and Senegal had followed suit. According to African Economic Zones Outlook (2021), more than 200 SEZs are currently operational in 47 African countries while a further 73 projects. Nearly 150 000 hectares is devoted to SEZs on the continent while over $2.6-billion in investments has been made into a wide variety of sectors such as agro-processing, manufacturing and services.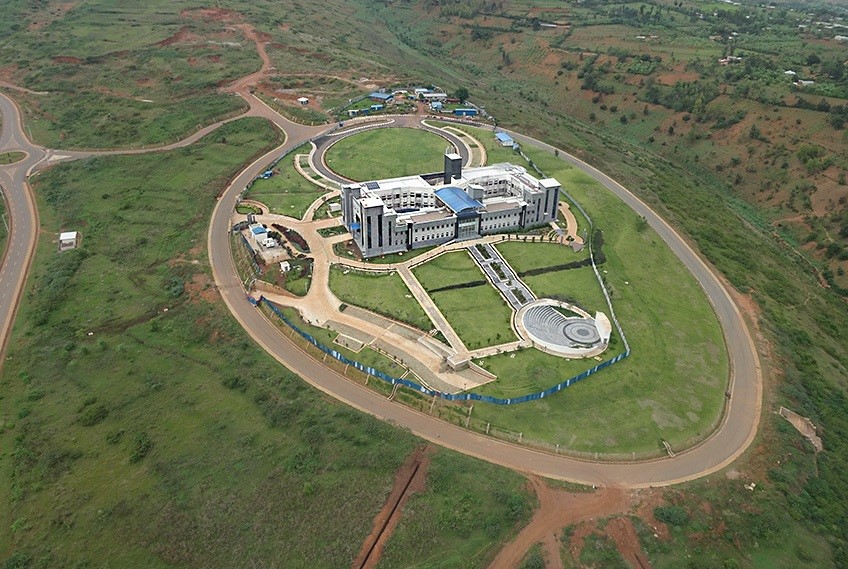 Nigeria has moved on rapidly from that first foray into SEZs. Today there are six zones established and run by the federal government that serve as export-processing zones: Calabar Free Trade Zone (CFTZ), Kano Free Trade Zone (KFTZ), LADOL Free Zone, ALSCON Expert Processing Zone, Onne Oil And Gas Free Zone and the Maigatari Border Free Zone. Altogether, licences for 52 free trade zones have been granted by the Nigeria Export Processing Zones Authority (NEPZA) but not all of them are active. Lagos has secured 18 of the licences and the Lagos Free Zone, administered by Singapore-based Tolaram, and the Eko Atlantic Free Zone are among the best known of these.
Kenya is another country with a strong focus on SEZs. A Special Economic Zones Authority (SEZA) oversees 14 SEZs in eight regions. The recently launched Konza Technopolis outside Nairobi caters to the information, communications and technology (ICT) sector.
Although the term Special Economic Zone is widely used, a number of different types of economic zones are in operation across the continent. These include SEZs, Industrial Parks (IPs), Free Trade Zones (FTZs), Export Processing Zones (EPZs) and other zones. This is why the continental body is called the Africa Economic Zones Organization.
The goals of SEZs vary from place to place, but three main motivations can be identified: to promote industrialisation or beneficiation of local resources; to boost a particular sector that has additional potential or which is not performing to expectations; to bolster and grow local economies and small, medium and micro-enterprises (SMMEs).
Industrialisation
By locating SEZs strategically in particular economic corridors and near agricultural or mineral resources, planners aim to promote agro-processing or mineral beneficiation.
Some zones are targeting energy, and more specifically renewable energy. In Egypt, the Suez Canal Economic Zone (SCZONE) in 2022 signed a preliminary agreement with Indian company ReNEW Power for 220 000 tons of green hydrogen production, with an investment value of approximately $8-billion. This was the eighth such agreement that SCZONE has so far signed with the aim of localising and manufacturing green fuels. Some of the other partners include Maersk, Scatec and EDF Renewables.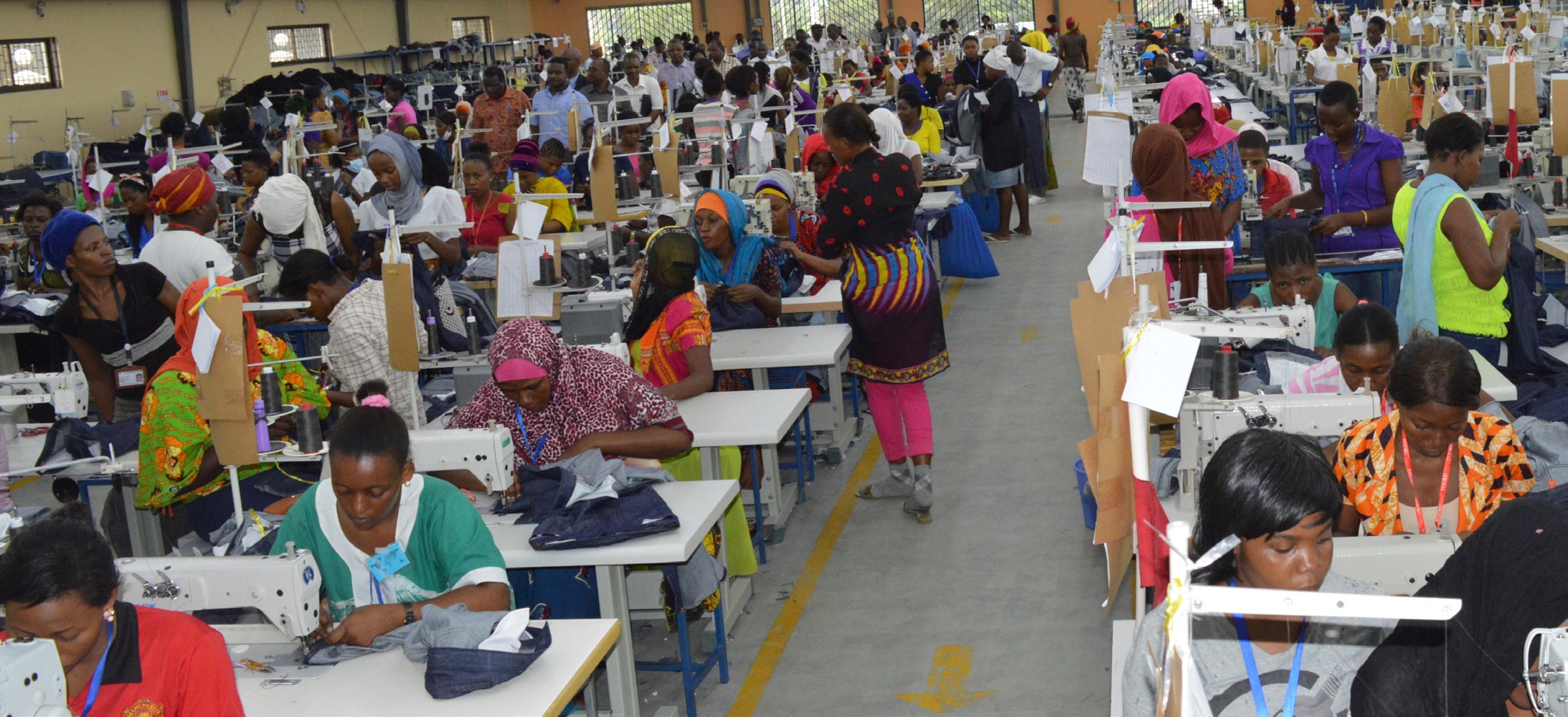 Sector enhancement
It is to boost a particular sector that the South African province KwaZulu-Natal has announced plans to create a third economic zone. The Dube TradePort SEZ is located at the main regional airport and naturally deals in logistics and the import and export of agricultural products but also has manufacturing elements, while the port-based Richards Bay Industrial Development Zone plays to its strengths as a deepsea port and is intended to become an energy hub. The new SEZ will have a specific focus on the clothing and textile sector and be located in towns like Newcastle and Ladysmith where enterprises in those sectors already exist.
A focus on the automotive sector defines Morocco's Tangier Automotive City and the Tshwane Automotive SEZ in South Africa.
Supporting SMMEs
In Mozambique a mining company, Kenmare Moma Mining, has helped establish the MozParks Topuito Agro-Industrial Park in Nampula Province as an innovation centre to support startups in getting access to the value chain. MozParks, the other partner in the venture, is the developer and operator of agro-industrial parks. As a recent AEZO newsletter noted: "In emerging markets, where they account for 90% of all firms and 50% of all jobs created, SMEs constitute the backbone of the global economy. The impact is greater in Africa, where SMEs employ almost 80% of the labour force on the continent. Although SMEs are a substantial economic force, there is still a lot of room for expansion."
Africa and the world
The AEZO is a continental association which was founded in 2015 and now has 82 members representing 42 African countries. In 2022, the process of economic zones and their representative bodies working together went global. In May 2022, UNCTAD met with seven global, regional and national associations representing over 7 000 SEZs to launch a global alliance. The Global Alliance of Special Economic Zones (GASEZ) aims to drive the modernisation of these zones across the world and maximise their contribution to the UN Sustainable Development Goals (SDGs). UNCTAD Secretary-General Rebeca Grynspan said, "The United Nations 2030 Agenda for Sustainable Development provides an opportunity for Special Economic Zones to attract investment by putting SDGs at the forefront of their value proposition."