Every year the global Top 100 independent advisers are selected by International Adviser, a London-based publication. The awards honour the industry's most influential wealth managers and shine a light on those wealth managers who are successfully meeting the challenges of global regulatory shifts, technological advances and the ever-changing needs of clients in the financial services sector.
There have been some seismic changes within the industry in recent times but there are many long-standing influential figures across the world who have stood out from the crowd to make up this Top 100 list. The diverse spread of names ranges from leading financial advisers, heads of trade bodies, international life company CEOs, platform heads and specialist product and service providers to technical gurus and regulators. These are the leading figures in the global financial services arena.
This year, Andrew Ratcliffe CFP® of Cape Town-based wealth management firm Private Client Holdings, was selected as one of the Top 100 of the industry's most influential independent advisers in the world. Ratcliffe, Director of Private Client Holdings and head of the wealth management division, acts as a family officer. He has had extensive exposure to asset management (both domestic and offshore), international tax, accounting, share portfolio management and fiduciary needs of private clients for more than two decades. He is passionate about the financial well-being of his international high-net-worth clients and their families.
Of his career highlights, Ratcliffe says that together with partner Grant Alexander, transforming Private Client Holdings from a small company focused on tax advice into an award-winning full-service, multi-family office with more than 100 staff is definitely at the top.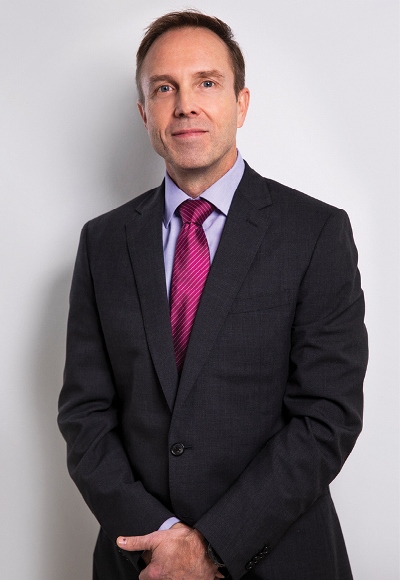 Private Client Holdings was founded as a corporate tax consultancy in 1990. Since then it has developed into a full spectrum asset and wealth management company and multi-family office with six specialist divisions and offers a complete range of professional services to handle every aspect of their client's financial life, including wealth and asset management, tax, accounting, cash and fiduciary services – which together provide a multi-family office service.
"From humble beginnings, Private Client Holdings is now taking the lead in Southern Africa when it comes to providing high-net-worth families with an all-inclusive wealth management solution. In the past year alone, we have won several awards from the likes of the Intellidex Top Private Banks & Wealth Managers Awards as well as the London-based Capital Finance International Awards. However, it is not the awards that we are after. What is important to us is our relationship with our clients and ensuring that their personal wealth management and growth goals are consistently met.
"I am humbled to have been selected as one of the Top 100 of the industry's most influential by International Adviser and feel honoured that Private Client Holdings is recognised as providing a globally relevant service. That South African wealth management standards can really compete globally," says Ratcliffe.
The life-altering effects of the Covid-19 pandemic sweeping the globe have added
many pressures to everyone's lives – not least of which is economic and financial disruption. Now more than ever it is important to partner with a wealth manager who understands the current market landscape, the need to keep on course towards one's long-term financial and life goals despite the current uncertainty, and to not fall victim to market noise.
Private Client Holdings has consistently grown the wealth of their clients and their assets under management through the various market upheavals over the past 30 years – including events such as the Asian financial crisis in 1997 and the global financial crisis in 2008 (for
example) – and the Covid-19 pandemic will be no different.
---
For more information on the IA100 awards visit https://international-adviser.com/ia-100/ or contact Private Client Holdings and Andrew Ratcliffe at andrew@privateclient.co.za or on 021 671 1220.