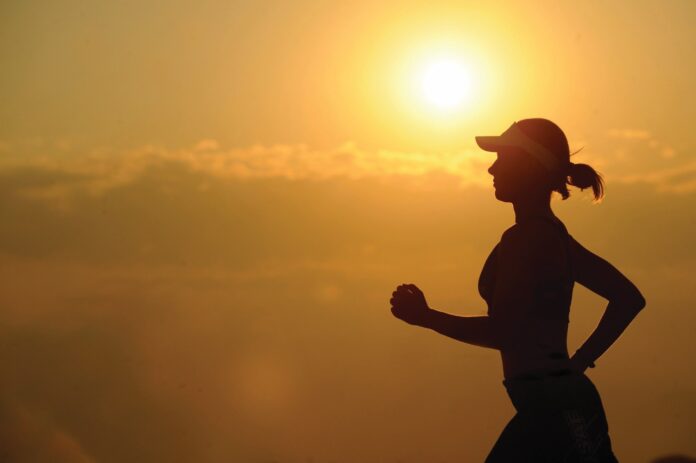 Next year, my father, Barry Holland, is poised to take part in his 50th consecutive Comrades ultra-marathon. I am struck by the invaluable lessons in his athletic achievements and the striking parallels they provide to the world of financial advice and investing.
Firstly, the spirit of unity is at the core of the Comrades Marathon, a fitting name for a race renowned for its tales of camaraderie. Seasoned runners can attest to times when the motivation from their peers was the driving force that got them to the finish line. Similarly, in the financial advice profession, a cohesive community can significantly impact success. The recent PortfolioMetrix LEAD Symposium for our advisor partners was an epitome of collaborative power, where top advisors from South Africa and Ireland converged. They exchanged insights on various topics including advising global citizens, internal succession planning, evaluating advice practices and the application of Artificial Intelligence in financial planning. The community fostered at this event proved how collaboration, just like in the Comrades race, provides advisors a platform for growth, inspiration, and mutual support.
Consistency is another critical lesson from marathon running that is equally vital in investing. The top Comrades runners maintain consistent splits (the average time taken to complete each kilometre of the race) regardless of course undulations, weather conditions, fatigue and even psychological challenges. This year's winner, Tete Dijana, demonstrated this with his considerably more consistent and less volatile performance compared to the last finisher.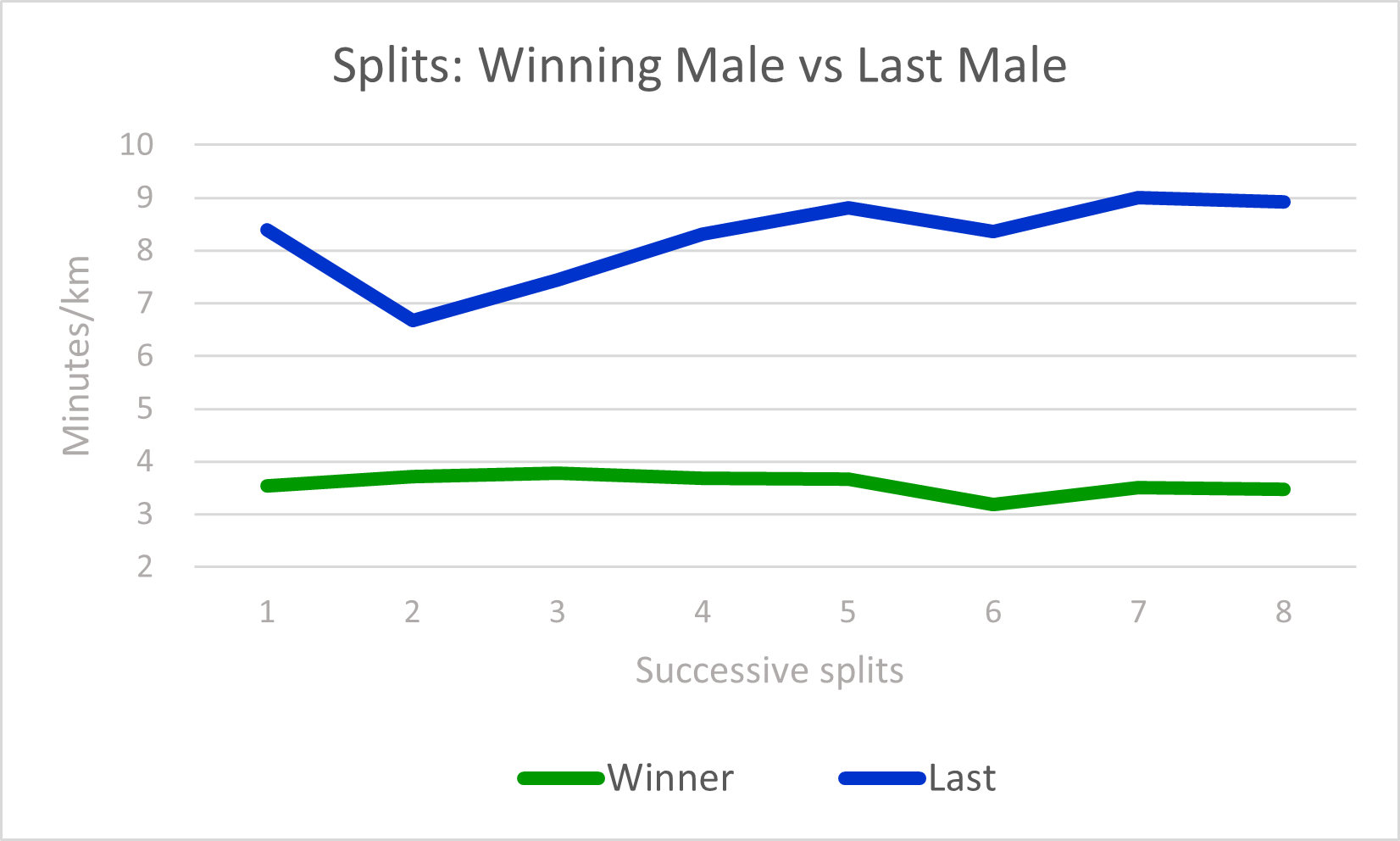 The graph below provides a compelling representation of this principle. It depicts the splits for all the finishers – men represented in blue and women in orange – across the first and second halves of the race. The most consistent runners, illustrated by the left-most dots in the circled area, correlate strongly with those who had the most success.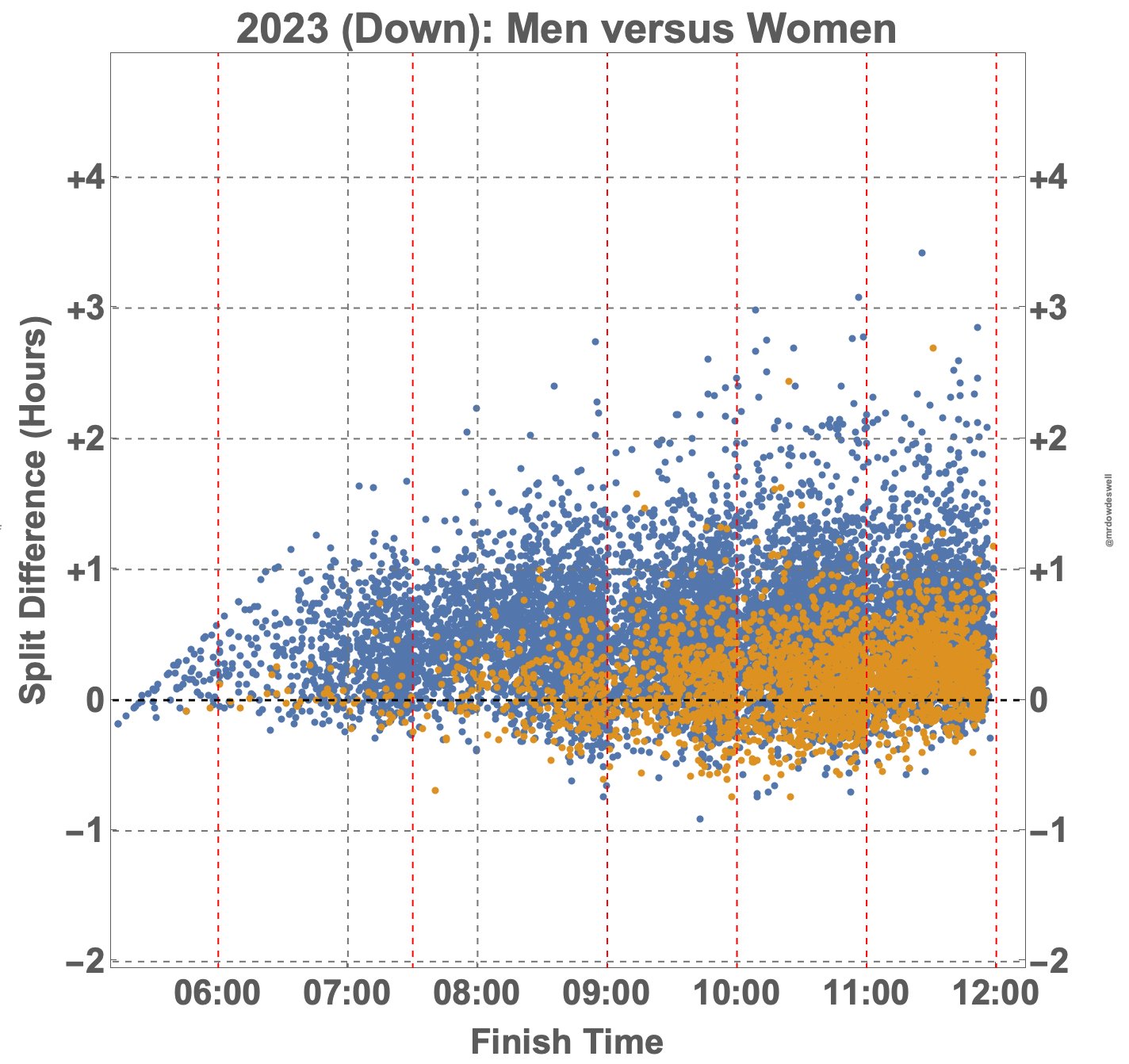 A similar principle can be observed in South African funds in the ASISA multi-asset high equity category since 2000. A hypothetical fund manager that consistently produced mid-second quartile performance would not only healthily outperform their peers but would do so in a far more palatable manner for investors. By avoiding more erratic results (often due to taking concentrated bets or outsized portfolio positions that are not commensurate with the probability of success), investors are more likely to stay the course and remain invested. Consistency is therefore pivotal in reducing impulsive investor decision-making and its adverse effects.
Finally, the ability to prepare for unpredictability is a crucial takeaway from completing the gruelling 90km Comrades course. Training regimens that include running on tired legs and back-to-back long runs help athletes prepare for the myriad of conditions they may encounter. This adaptability is essential in investing, where attempting to predict market events is an exercise in futility. It's more effective to construct portfolios capable of withstanding diverse and unexpected market conditions. Portfolios, akin to vehicles, should be built to navigate any obstacle consistently, rather than excelling at overcoming one specific challenge.
Financial advisors have the difficult task of helping clients to plan for and deal with the unexpected, and client portfolios should be constructed to handle circumstances that may be foreseeable but can't be reliably predicted.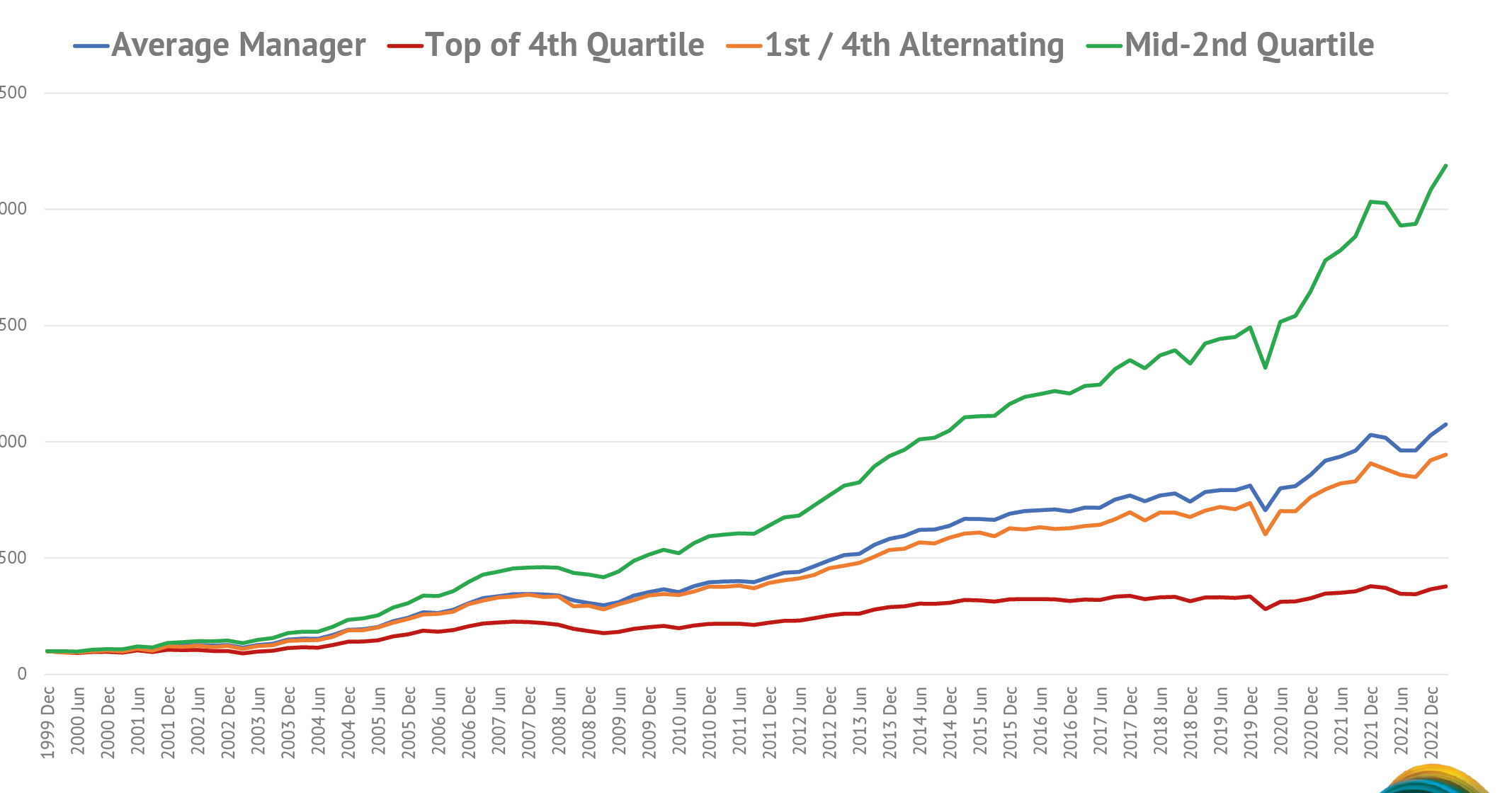 The Comrades ultra-marathon offers lessons applicable to wealth management and investing. By fostering a sense of community, prioritising consistent portfolio performance and preparing for unpredictable markets, financial advisors can lead the profession in delivering more reliable outcomes for their clients.
As I gear up to join my father in his 50th Comrades Marathon, I invite you to join us on the road, and in exploring the parallels between the Ultimate Human Race and the pursuit of wealth management excellence.
---