Artificial Intelligence (AI) was one of the fastest-growing industries in the world and the Covid pandemic has just accelerated that growth astronomically. The investment industry is no different, with a significant growth in AI-focussed managers launching into the market.
What is Artificial Intelligence?
AI refers to machines replicating human intelligence. What is human intelligence? It has two key components: recognition and reasoning. Machines do a far better job at recognition than humans, but arguably, humans are still far superior at reasoning. Hence, the advent of augmented or hybrid intelligence, which takes the best of both worlds: machines doing the recognition and humans the reasoning.
Machines do a far better job at recognition than humans, but arguably, humans are still far superior at reasoning.
At Sentio, we integrate machine learning (a branch of AI) with fundamental analysis (a branch of human intelligence) in an integrated process that guides our investment decisions.
What is machine learning?
The investment industry is full of "rules-of-thumbs", like "buy low PE stocks", or "buy quality companies". At the core, its all about trusting the fund manager who has extensive experience in markets and often speaks with high conviction. But, have these rules been tested in a rigorous manner? What about complex unintuitive relationships? That's the home of machine learning, which is all about data-based and evidence-based testing of rules out-of-sample and finding complex unintuitive relationships that are impossible for the human mind to fathom.
Machine learning has four key elements:
Massive amounts of data as input – both small data (like macro-economic and fundamental data) as well as big data (individual transaction data or social media data);
Determining relationships and patterns (complex higher-dimensional relationships);
Using statistical and mathematical algorithms – both simple (more intuitive but less powerful) and complex (less intuitive but more powerful); and
Self-learning – improving predictions with experience and new data.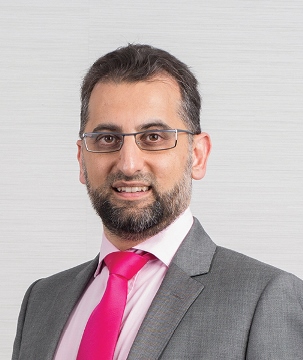 In essence, machine learning is all about "learning from data".
However, machine learning has a few shortcomings:
Cause vs effect. Correlation does not equal causation. For causation, one needs an economic theory, and this is the domain of fundamental analysis. An understanding of causation is crucial in order to make investment decisions with confidence, and hence the need to integrate fundamental analysis with machine learning.
You need lots of good-quality data. Good-quality data with a sufficiently long history can be expensive or difficult to obtain in financial markets. Alternative data, like transactional or social media data, show particular promise in machine learning applications; however, the ethical issues around using personal data for profit will pose significant challenges for the industry.
History rhymes, it does not repeat. Not all cycles are the same. Every cycle has unique elements that can be identified by fundamental analysis. This can help machine learning models that are very focussed on past data and may not be as reliable in predicting what may happen in the current cycle.
We believe that integrating fundamental analysis with machine learning in a hybrid framework can improve investment decision-making. Machines effectively handle the data capturing and analysis (the recognition part) while humans handle the thinking and decision-making (the reasoning part). The future of the investment industry is still human – only smarter and faster.