Discretionary Fund Managers (DFMs) have experienced an increase in demand for their services over the past 15 years. Internationally, the catalyst for the growth in the DFM market seems to have been the introduction of the Retail Distribution Review (RDR).
Advisers who partnered with a DFM experienced several benefits, a study shows*, including:
Increased client portfolio performance
More than 70% of advisers saw an uplift in client portfolio performance, while 66% cited improvements in their clients' risk/return profile.
Improvement in client relationships
An increase in available time for advisers contributed to their capacity to manage a greater average number of clients per head as well as the time that they were able to spend with each client. And 55% of the advisers surveyed confirmed seeing an increase in their clients' trust, while the strength and caliber of relationship dynamics also appears to have improved post adoption, with 63% reporting an improvement in the quality of their client contacts.
Improvement in revenues and adviser income
Almost 60% of adopters said that revenues from their existing clients increased as a result of them spending more time with them focusing on financial advice. By focusing on their core competencies, like giving advice, and less on non-core issues such as investment issues, advisers also experienced an increase in their income.
In South Africa, RDR has also led to financial advisers evaluating their key skills. As a result, we have seen many financial advisers partnering with a DFM for a variety of reasons.
One of the main reasons cited by advisers is the increasing regulation burden on their business and the associated costs. Not only is it taking up more of their time, but it requires different skills to ensure adherence to the legislation. Partnering with a DFM may remove some of the compliance burden, allowing the adviser to focus on determining the needs of clients and the outcomes necessary to enable them to achieve their personal financial goals, while the DFM manages the investments. The partnership gives the adviser, and clients, access to cutting-edge investment research and expertise.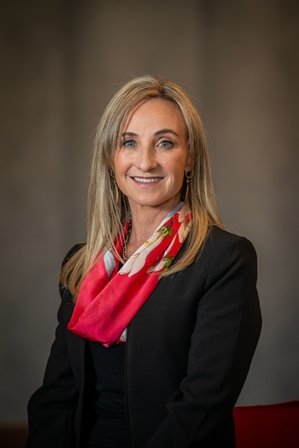 The DFM determines the required strategic asset allocation, the appropriate investment styles and then selects the funds. The onus for portfolio construction, investment performance and monitoring rests with the DFM. The adviser gets access to full institutional reporting across all portfolios together with detailed attribution analysis. This professional service helps advisers to build credibility with clients.
Then there is the ability for the fund manager to bulk switch across all investors simultaneously. Not only does this free up the adviser's administrative burden and time, but it also allows all clients to be treated fairly by ensuring that any decisions with regards to asset allocation or fund changes are implemented across all client portfolios on the same day.
And the final and most important consideration for advisers is that of costs. Although DFMs charge an additional fee for their service, they typically negotiate fees with the underlying fund managers using their total assets under management. This allows them to get access to funds at lower cost than each individual adviser would do in their own individual right. When clients look at fees, they should consider the total investment charge (TIC) that they are paying. As the DFM market has grown, so we have seen TICs in their portfolios drop.
For advisers selecting a DFM, it's important to ensure that the DFM you select offers a professional service and can assist with all the services that you require.
Momentum Investment Consulting (MIC) is an independent DFM, currently offering solutions over nine LISP platforms. With assets under management in excess of R10-billion, we offer clients a selection of off-the-shelf model portfolios as well as bespoke solutions for advisers looking to build solutions which are aligned to their particular advice process. We follow an outcome-based investment process that typically caters for the full spectrum of services including long-term strategic asset allocation, tactical asset allocation when appropriate, manager selection, strategy optimisation, portfolio construction, detailed performance attribution and monitoring, quarterly investment committees and the production of monthly factsheets.

For advisers with their own Category II license, we would tie in with your investment philosophy and are flexible in terms of which services you require.
We construct portfolios using active, passive and smart beta solutions and can solve for a particular fee budget. We believe investing is personal and our biggest differentiator is in our partnership model with advisers, and our clients often cite our personalised service, access to our portfolio managers, our flexibility and professionalism as the attributes they value most.
We can provide you with the investment management services and solutions so you can focus on what is important to you and your clients – providing them with informed and thoughtful advice to keep them on track to achieving their personal financial goals.
For more information visit momentum.co.za or contact us at mic@momentum.co.za. You can also watch the Asset TV DFM Masterclass here.
* According to a study conducted by Rathbones in conjunction with CoreData in 2018 in the UK
Momentum Investment Consulting is an authorised financial services provider (FSP32726).