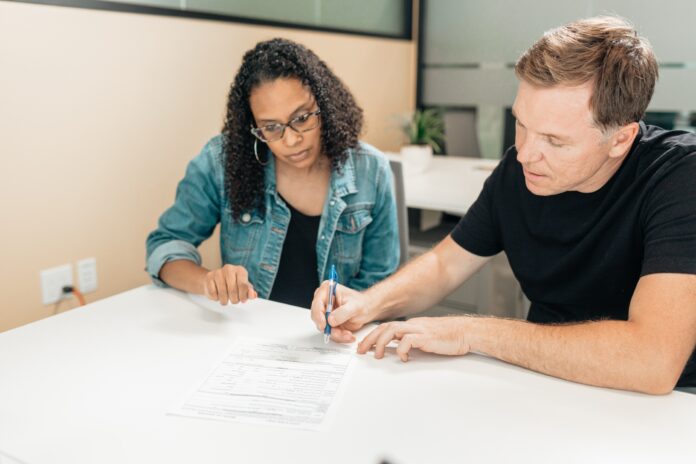 The rising cost of living, economic uncertainty, and geopolitical issues have driven-up demand for financial advice by 21.2% over the last year, according to one of the world's largest independent financial advisory, asset management and fintech organisations.
As the figures from deVere Group, which are based on enquiries from new and existing clients, are released, the company's Regional Director Europe & Latin America shares questions you should ask when seeking a financial advisor.
Of the jump in demand, James Green comments: "As these findings underscore, more and more people are recognising the value of independent advice to secure their long-term financial goals.
"The overwhelming majority of new enquiries, our consultants report, are fuelled by concerns over the rising cost of living, economic uncertainty, and/or geopolitical issues."
He continues: "Although it now seems to be easing somewhat, the cost-of-living is still rising.
"Last year's cost-of-living crisis brought into sharp focus the need for people to manage their finances effectively.
"With a growing number struggling to successfully balance their income with expenses, save for goals such as homeownership, education, investments or retirement, or deal with rising debt burdens, they sensibly sought professional advice."
Economic uncertainties have also acted as a catalyst. "Volatility in and disparities between stock markets and bond markets, the looming threats of a recession, longer-term inflation issues, and interest rate agendas, have prompted a growing number of individuals to better understand the market conditions, evaluate their investment portfolios, and make informed decisions about their personal financial situation," notes James Green.
In addition, geopolitical issues, such as the US debt ceiling and possible default crisis, Brexit, the war in Ukraine, and rising tensions between China and the US, among others, have played their part.
"Major geopolitical matters such as these both directly and indirectly affect investment portfolios. As such they can knock you off track, financially. It's critical to consistently review and, where necessary, adapt financial strategies to the changing economic landscape."
The deVere Director also says that technology is a likely contributing factor to the significant surge in demand for financial advice as it becomes more accessible to a broader audience.
"Fintech apps, online platforms, and other financial planning tools have made it easier for individuals to connect with advisors and receive guidance remotely. We believe this increased accessibility has contributed to the growing demand for financial advice over the last year."
With demand jumping by almost a quarter in just 12 months, James Green says there are certain questions you should ask when looking to work with a new financial advisor.
Here's what you should ask:
Is your company authorised to give financial advice by the appropriate regulatory authority?
"All advice should be completed by a company and an individual registered with the jurisdiction's appropriate authority. This can be checked immediately on that body's website."
Does your company have a global presence?
"It makes sense to work with a company that's located worldwide to make sure you receive continuity of service should you ever relocate. If long term service is required be sure to check the company has offices in your potential future destinations. The company should also be regulated in all the markets in which it operates where required."
Do you have more than one option for the financial advice given?
"An independent advisory firm should be able to offer a range of trust services, product services and investment options. Ask them to show you several different options to give you peace of mind when agreeing to the advice."
How long has your company been in operation?
"You should choose a company that has been operating in the marketplace for more than five years. This will provide a more accurate, longer-term gauge of the firm's quality of advice, service and compliance history.
What is the total value of your company's assets under management?
"Assets under management that total in excess of $10bn would suggest some degree of critical mass in the industry, a significant share of the market, longevity in the industry and a robust organisational structure."
Do you offer full disclosure?
"All negotiations should be upfront and transparent from the start. Any agreements you enter into should disclose how charges are made, how much will be charged, service expectations and levels of protection."
He adds that you must also be able to "build rapport and trust to successfully forge a long-term relationship with your advisor."
James Green concludes: "Soaring demand for advice must be championed across the board as it helps people to make better financial decisions, improves their financial literacy, and gives them the best chance of achieving their goals and building a more secure financial future."