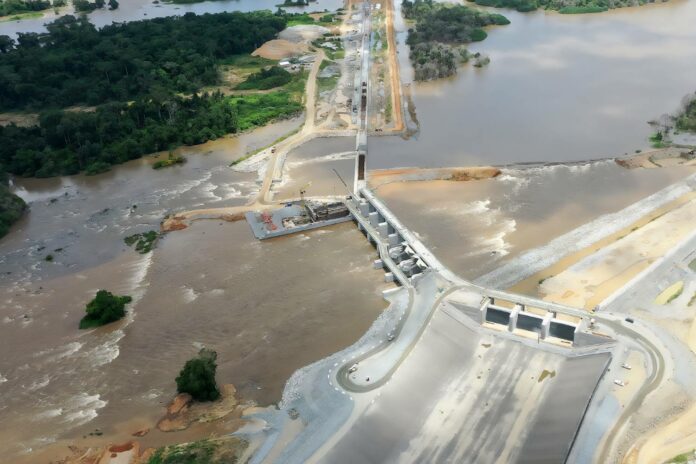 Infrastructure is the key driver of construction activity in Africa. Within that broad category, transport and energy are the two strongest sectors motivating builders and contractors. Deloitte's Africa Construction Trends Report 2021 registered 42.6% of projects to transport and 19% to energy and power. The report covered 462 projects with a total value of $521-billion.
Many large French construction companies such as Vinci and Bouygues continue to sign contracts for big projects. While Chinese construction companies and railway systems developers have been active on the African continent for several decades, a growing trend has seen many Turkish companies taking an active interest in the continent. Trade between Turkey and Africa has increased enormously and the volume of projects undertaken by Turkish contracting companies reached $77.8-billion in 2021 (Turkish Ministry of Foreign Affairs). The country has established joint Business Councils with 45 African countries.
Regions
Nigeria and Ghana in West Africa are among the countries with the highest number of projects while Egypt tends to have high-value projects.
In Kenya, the construction industry contributes 7% of the gross domestic product (GDP), with infrastructure expenditure being a significant stimulus. Nearly 150 000 people are formally employed in the sector. BMI Research expects an annual growth rate for the Kenyan construction sector of 6.2% until 2026, better than most other countries in Sub-Saharan Africa.
According to Africa Business Pages, Nigeria is responsible for about 60% of the infrastructure projects being planned for West Africa in the short term. Only South Africa's expenditure on infrastructure exceeds the $73-billion that has been allocated in Nigeria.
One of the indicators of the growth of the Ethiopian construction sector is seen in the fact that the Big 5 exhibition and conference is held in Ethiopia, arranged by dmg events. Having turned the first of these events, in Dubai, into a major date on the calendar, other events have followed in Egypt, Ethiopia, Nigeria, Southern Africa and Saudi Arabia. In material sent out by dmg events, Global Data is quoted as valuing the Ethiopian construction market at more than $41-billion. Furthermore, the expectation is that this will increase by more than 8% in the years leading up to 2026, with residential being among the most important subsectors. With the headquarters of several organisations located in Addis Ababa, not least the African Union, it is no surprise that the nation's capital city continues to attract a lot of attention in the construction and property sectors.
The city of Addis Ababa has a Bureau of Mega Projects and Ethiopia is home to some of the continent's biggest projects. The Grand Ethiopian Renaissance Dam, on which construction began in 2011, is almost complete. The $4-billion project will generate hydropower but has stirred controversy in a region where access to and the control of water is vital to the livelihoods and safety of millions of people.
Large railway schemes have been ongoing throughout the country, which spreads over more than 1.1-million square kilometres. The Ethiopian Road Authority is pursuing several ambitious projects. One of its multi-pronged projects has more than 10 local and Chinese contractors building more than 1 000km of road in different parts of the country.
The New Addis Ababa International Airport has been mooted and most parties agree that a new airport is needed, but there are no concrete plans on the table yet. Once land has been allocated and contracts agreed,it will no doubt be a major project.
Financing
The support of lending institutions is an important factor in driving the construction and property sectors, and this is particularly true of the infrastructure programmes of many countries.
The signing in Nairobi in May 2023 of a $3-billion Country Programme agreement between the Government of Kenya and Afreximbank is a case in point.
High on the agenda of new infrastructure to be funded is the development of Special Economic Zones (SEZs) as a way of improving the country's export performance. Kenya is the first country with access to Afreximbank's new Climate Change Adaptation Facility. Some $800-million of the Country Programme package will be allocated to the Kenya Climate Change Adaptation Facility which will help fund 200 irrigation schemes under a public-private partnership framework.
SEZs are growing in popularity across the African continent. Seen as a way of promoting manufacturing, industrial production and exports, SEZs attract incentives and rebates for investors and are the focus of government spending. Consequently, they are frequently the site of concentrated building activity.
Kenya is so focussed on its SEZ progamme that it has a Special Economic Zones Authority (SEZA) which oversees 14 SEZs in eight regions. One of the more recent zones is the Konza Technopolis outside Nairobi which is designed to cater to the information, communications and technology (ICT) sector.
In the same month that Kenya signed with Afreximbank, the African Development Bank (AfDB) approved a $15-million subordinated loan to the Nigerian firm, Infrastructure Credit Guarantee Company Limited (InfraCredit), to support it in providing funding for infrastructure expenditure in that country. InfraCredit is a credit guarantee company that mobilises long-term capital from institutional investors, including pension fund and insurance companies.
Funding for a major hydroelectric power project in Cameroon is coming from a wide variety of sources. The Nachtigal Hydro Power Company (NHPC) has been set up as a vehicle to oversee the construction and running of the facility for the first period of its existence. Shareholders in the consortium are Électricité de France (EDF, France), the International Finance Corporation (IFC), the Republic of Cameroon, Africa50 and STOA Infra & Energy. Ethiopia's Ministry of Urban and Infrastructure is the main mover in the country's decade-long plan to boost the construction sector and prioritise infrastructure, Ethiopia 2030: The Pathway to Prosperity.
Infrastructure is often cited by national governments as a priority and as a means of boosting the national economy. South Africa's 2023 Budget Review pledged to spend $46-billion on public-sector infrastructure over a three-year period. Where energy installations, water infrastructure and transport networks are working efficiently, other sectors can thrive.
An example of this effect is in the explosion in property prices at key points along the route of the Gautrain in Gauteng. The Gautrain is a piece of public infrastructure that is not only efficient, but highly sought after and very popular.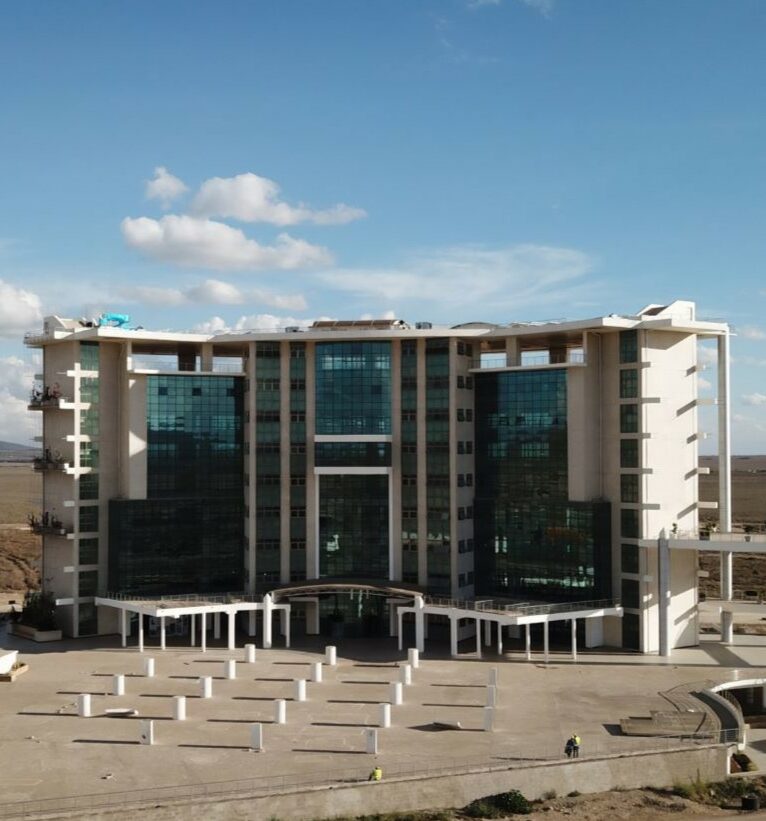 In many African countries, climate change is driving another kind of construction activity – of solar farms and wind farms. An amount of $9.4-billion has been mooted as the project value of a green hydrogen project awarded in 2021 in Namibia. Large solar and wind facilities will have to be built to supply enough green energy to produce the planned output of 300 000 tons of green hydrogen per year. A similar scheme in Mauritania envisages 14 400km² being given over to Project Nour, a very sizable chunk of property on which to conduct one project.
The African countries that have been most active in the wind farm field are Morocco, Egypt and South Africa. This has given engineering and construction firms in those countries a boost but a variety of nations have started to explore their wind potential, including Senegal, Kenya (the giant Lake Turkana Wind Farm was a pioneer project), Niger and Zambia.
While renewable energy is driving many projects and contracts, another subsector related to sustainability is set to have a major impact on the African construction industry – green cement. Cement is known as one of the worst offenders in terms carbon dioxide and the pressure to improve in this area is growing. Companies that can profitably produce replacement products for traditional cement will thrive.
Hotel building burgeoning
The 2023 African Hotel Chain Development Pipeline report gives an insight into the tourism sector as a driver of construction projects on the continent. Egypt is ahead of the pack, with a many more rooms planned than the next-ranked countries Nigeria, Morocco and Ethiopia. The survey, run by W Hospitality Group in association with the Africa Hospitality Investment Forum (AHIF), is based on responses from 45 global and African hotel chains, reporting on a pipeline of hotel development activity in 482 hotels in 42 of Africa's 54 countries. See table below. Of the total of 84 427 rooms in the pipeline, over 37 500 rooms (about 45%) are expected by the hotel chains to open in 2023 and 2024. Marriott International, Hilton and Accor are the survey's leaders, as they have been in other recent surveys, with Marriott clearly at the top of the table in 2023. Th e survey managers cite a growing trend towards franchising in Africa, and Marriott's relative strength in franchising is noted, with 30 brands in its portfolio. The fastest pace in terms of opening new rooms has been achieved by the Radisson Group. Four deals signed in Morocco in 2021 led to hotel openings in the same year and in 2023, the group is projecting more openings than the total notched up by all other hotel chains in 2022.