In 2006, it was all about winning, receiving an award, and being recognised as the top in the country. That focus and mission turned out to be a bit of a disappointment at the time, but probably the biggest and best lesson for me.
I attended my company's annual conference in 2006 and, sitting in the audience watching the top 10 consultants receiving their awards, I told myself, "That's going to be me next year."
Lo and behold, in 2007 I made it to the top 10. I had achieved my goal. My award and recognition were imminent.
The disappointment
All areas of the business came together for the conference at Sun City. There I was, in my tux, excited beyond measure. I mean, the awards event was held in the Superbowl. What a moment.
It then took a turn. There were so many people, most of whom were chatting while the awards were being announced. We weren't called onto the stage, but rather asked to stand up at our table when our names were called. I was behind a rather large table decoration. No-one knew who I was, or even that my name had been called. I was devastated. My moment had been denied me.
The lesson
It was only many years later that I realised that the reason I had been disappointed was because I had set my sights on the wrong things for the wrong reasons. It was only then that I was able to let go of the disappointment.
I realised that focusing on doing good work, doing the right thing, and serving others is where the real satisfaction comes in. If you're recognised for that, then you know it was truly deserved.
If your focus is on winning an award, what is left after you have done that? What you can do is continue to do great work, make a positive impact on other people's lives, and make a difference, simply because you live out your calling, your passion, and your purpose.
The journey since 2015
It was only in about 2015 that I managed to figure out my calling. I began to focus on creating learning content for financial planners, so as to equip them with the necessary technical financial planning skills. As the offering and library of content grew, I started offering CPD-accredited content, and in 2017, I launched an online learning platform.
I kept creating content. In 2019, I launched the PROpulsion Podcast to bring fresh interviews with a variety of guests that would help financial planners even more.
March 2020: A turning point
In March 2020, when President Ramaphosa announced that South Africa was going into level-5 lockdown, my world came crashing down. I was stressed and I thought that it was the end of my business. What was I to do? I couldn't stop it, neither could I change it.
Inspired by someone I watched on YouTube, I thought that the best thing to do was something that would take my mind off what I couldn't control, and where the outcome was uncertain.
I decided to go live on my YouTube channel every day as long as lockdown was in place. Twenty-one days became 35 days, became 49 days, and eventually, 75 days. When we moved to level 3, I went live twice a week, and as we moved to lower levels, once a week.
The show is still going live every week, and we've produced and broadcast more than 150 episodes of superior quality content for financial planning businesses.
It's not about me, but it started with me
The audience grew, and at some point, it evolved from an audience to a community. The show brought people together, and they started supporting each other through the very difficult time. So many people stepped up and introduced me to other people, to guests, to new ideas.
I made a promise that I would show up every day, no matter what. That promise led to a place I never expected, and I am eternally grateful for everything that transpired as a result.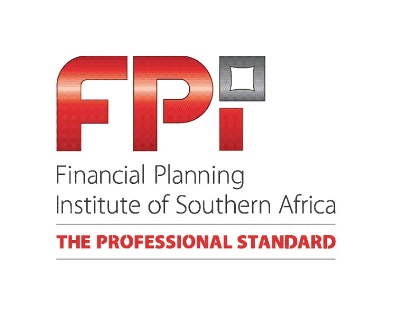 When the Financial Planning Institute of Southern Africa recognised me for the role that I played over the years in helping advisors and furthering the Certified Financial Planner® designation through the "It Starts with Me" award, it was a great honour and totally unexpected.
The biggest lesson
When we take the focus off our own self, our needs, our aspirations, and our goals, and we set out to make things better for and inspire others, that's when we unlock a whole new world, new experiences, and a greater level of satisfaction.
Receiving this award was incredibly special, but it belongs to everyone who opened doors for me, who support me, who allow me to do what I do, and who keep me going. I appreciate every one of you.
I made a promise that I would show up every day, no matter what.