In the words of Sir Richard Branson, "Clients do not come first, employees come first. If you take care of the employee, they will take care of your clients." At Metropolitan, employees are the life force of business. When your company's biggest asset is your staff, attracting and retaining the right staff and supporting their engagement becomes a business imperative.
Siphokazi Madlingozi, Marketing Manager: Employer at Metropolitan, tells us more about how Employer Brand Marketing is helping Metropolitan achieve these goals.
What is Employer Marketing?
"Employer Brand Marketing is the process of promoting an organisation to existing and potential employees to position the company as the employer of choice.
"It communicates with the purpose of solving employee engagement, employee retention and other staff challenges that the Human Capital/Human Resources function identifies. It further provides strategies to solve," says Madlingozi.
The pay-off: a strong employer brand enables an organisation to increase the number of quality applicants, to reduce recruitment costs and to stand out from competitors. Employer Marketing therefore directly affects the bottom line, making it vital to the business.
The purpose of employee engagement
As today's workforce becomes ever more complex, finding the right fit is critical in curbing churn and improving productivity. According to the Harvard Business Review, engaged employees are more motivated and productive than their counterparts – but what is engagement and what does it really mean?
"Employee engagement is an approach that seeks to motivate employees to stay committed to their goals and to do their best at work. It is the extent to which people want to come to work, understand their jobs, and know how their work contributes to the success of the company," says Madlingozi.
Employee engagement is an intricate dance which in my view cannot be done well without all functions playing their part harmoniously.
Engagement factors include mobility, flexibility, work-life balance, growth, meaningful work and feeling valued, among others. Employees must be clear on the company vision but equally important is for the business to understand the employee growth plans and develop strategies that align in order to deliver on the business objective.
The style in which the organisation communicates and interacts with employees is also key to engagement.
The importance of collaboration
In many companies, it's debatable whether Employer Marketing is owned by HR, Marketing or the CEO's office. For Madlingozi, however, there is no one-size-fits-all solution.
"Employee engagement is an intricate dance which in my view cannot be done well without all functions playing their part harmoniously," she says.
Collaboration is critical. "HR or Human Capital owns the people agenda, creating an attractive Employee Experience – salary, benefits, growth, etc – for potential and current employees.
"The CEO has to champion the Employee Experience through culture. Culture is leader led, so the CEO must ensure employees are aligned to his strategic vision and set the tone for the culture of high-performance delivery he would like to create. Marketing's responsibility is to consolidate the business and Human Capital objectives to create clear messaging in a simple, meaningful and innovative way that resonates with employees," Madlingozi clarifies.
Building the Metropolitan Employer Brand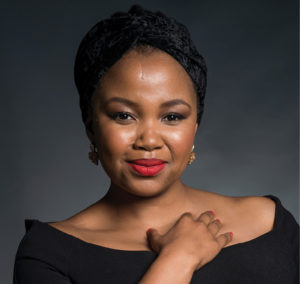 The Metropolitan employer brand marketing team has the advantage of enjoying a clearly defined Employee Value Proposition and a well-thought-out strategy for the employee experience.
"Our Employee Experience is routed in our brand proposition of 'What Matters to You, Matters to Us'. We are there to support them to succeed because their success is our success. The challenge however is creating EVP comms that speak to a diverse range of staff. The advisors who operate in the field and the indoor staff, who are primarily office based. The solution: building an employer brand through promoting the idea of reciprocity. By reinforcing a clear, consistent message of togetherness (Together We Can) we begin to ease the complexity created by the duality.
"This idea of Together We Can is also aligned to the consumer proposition –ensuring uniformity across the brand. "Building a world-class employer brand is no easy feat, nor can it be done overnight. But with a solid EVP offering and a unique brand proposition, it's only a matter of time," Madlingozi concludes.