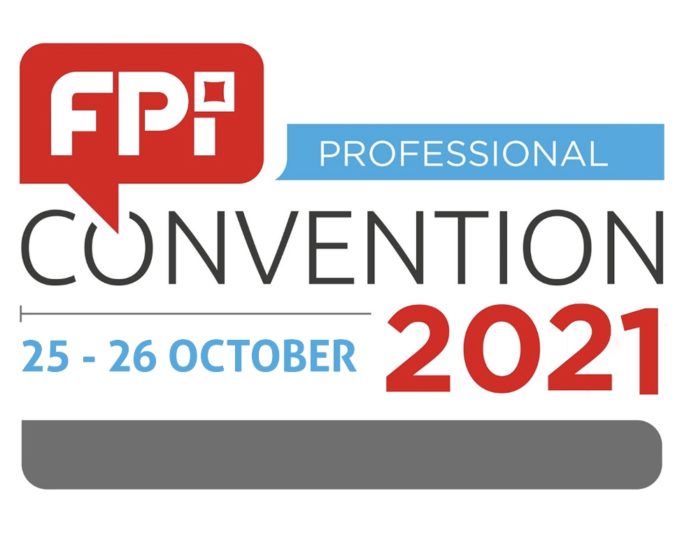 At the end of October, CFP® professionals from all around the country will gather for the 2021 FPI Professional Convention. "The Future is Human" was chosen as a theme because now, more than ever before, financial planners are using technology in every aspect of their practices, from practice management to CRM and financial modelling.
It has all become a little impersonal, and the time has come to redirect the focus back to the human side of the profession – most importantly, the relationship between client and advisor.
By members, for members
In deciding on the theme, various FPI members were consulted and gave their input. A selection of those members was then pulled together to have a brainstorming session to add to the programme. At its essence, the convention has been put together by members, for members.
The FPI has lined up exciting guest speakers and thought leaders, who will address key themes like behavioural finance, technology and ethics, the rise of coaching, and how to build client trust in a virtual world. All the latest regulatory updates relevant to financial planners and advisors, both globally and locally, will also be discussed.
World-renowned cognitive neuroscientist, Dr Caroline Leaf, futures strategist, John Sanei, and transformation coach, Nick Elston, as well as many other respected CFP® professionals will share their insights over two action-packed days.
At its essence, the convention has been put together by members, for members.
It's not about the money but the person
"The essence of financial planning is to help a person live their life of purpose with the money they have. It's not about the money but the person," says Ricardo Teixeira CFP® from BDO South Africa, who will be part of a panel discussion about mentoring the financial planner of the future. "Financial planning is the art of preventing your client from making a big mistake that could destroy wealth. You don't do this through an app or tech solution. You do this through conversation, listening and coaching," he adds.
Which is not to say that technology doesn't have a massive role to play in achieving the FPI's vision of better financial planning for all. "Technology is a great enabler for professional financial planners. Embracing AI in our business processes is a smart move for any financial planning business," stresses Teixeira.
Book your spot
Covid protocols permitting, the convention will be a hybrid event, with the opportunity for delegates to meet face-to-face as well as online. Register now to reserve your place at the most exciting industry event of the year.
Dates: 25 and 26 October 2021
Venue: Indaba Hotel and Conference Centre in Fourways, Johannesburg. There will also be a virtual offering.
Face-to-face members: R6 500
Face-to-face non-members: R7 400
Virtual members: R2 500
Virtual non-members: R3 000