Technology is still advancing at a rapid rate. Although the research indicates that the growth rate is slowing, global spending on smart devices and web hosting continues to increase. According to Hostingtribunal.com, there are 50-billion smart devices around the world collecting, analysing and sharing data. Furthermore, there are 4.4-billion Internet users worldwide, and 70% of all tech spend by business is expected to go to cloud solutions.
Businesses are looking at how they can deploy technology that will help them perform better, but often the benefits are hard to realise because they don't have a technology strategy in place. There is growing consensus, however, that companies that don't adopt transformational digital technologies fast enough will struggle to remain relevant.
The right technology choices aren't always obvious.
For many companies in the asset management and financial advisory space, keeping up with the scale and pace of technological change – and the associated applications and software – is daunting. The right technology choices aren't always obvious. Take robo-advice as an example. The industry thought it had natural appeal because millennials prefer to use digital channels for engagement.
Some early adopters rushed to implement technology designed to facilitate financial decision-making without human intervention, only to experience disappointing uptake.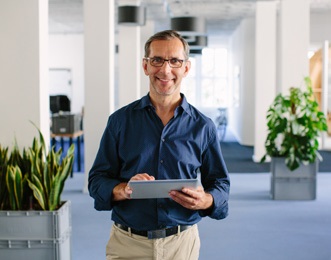 The 2019 InvestmentNews Adviser Technology Study found that only about 8% of firms currently use a robo-advice system, and only 5% said they were looking to add digital advice in 2019. Advisers are grappling with the technology, and some have pulled the plug on their robo plans entirely.
Although there are some good-news stories, there are compelling reasons for the low transition to robo-advice. The InvestmentNews research suggests that independent financial advisors don't have the access to customers or the resources to spend on marketing digital solutions to successfully drive robo-advisors.
Many financial advisory firms are still paper-driven and non-automated, and are working with poor-quality data and fragmented systems. This makes it challenging for them to successfully implement digital channels. What's more, consumers generally want to speak to an industry expert before deciding on an investment, even when they are guided through the process by a robo-advisor.
Get one item completed and then move onto the next one, but ensure that it fits into your overall business objectives.
Businesses and humans cannot adapt fast enough to keep up with the speed at which technology is changing. So what should businesses do not to be left behind?
Understanding where the inefficiencies lie is the first step in making changes to ensure future sustainability. Many companies want to look years into the future to anticipate a final solution, but digital change has no end state.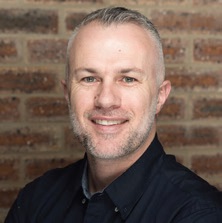 Instead, it's a technological journey companies must take one step at a time. Look at ways to streamline your onboarding process through automation, or move your paper-based files into cloud storage, for example. Alternatively, determine which platforms are suitable for your business to engage with clients remotely instead of face-to-face.
Cameo Innovations is a firm that understands how small changes can drive significant change in a business. Its Digital Evolution methodology enables digital transformation, in an agile, incremental, step-by-step process rather than in one huge all-encompassing change project.
Get one item completed and then move onto the next one, but ensure that it fits into your overall business objectives. This approach ensures the business moves at comfortable speed for its growth, staff and clients.
The information provided in the article is not advice, as defined in the FAIS Act.