In his 2020 book The Future Is Faster Than You Think, Peter Diamandis shares his thoughts on the merging of technologies including Blockchain, synthetic biology, virtual and augmented reality and quantum computing. According to him, this will lead us to a future of knowledge, where you can know anything you want, anytime, anywhere.
How do we create value in a world where our clients are armed with human-level artificial intelligence in their pocket that can answer any question they may have? Especially if this is expected before the end of the current decade.
Our clients may very well live longer and have ubiquitous access to information, but they will have less time. They will be able to experience almost anything virtually, but they will have fewer deeper connections.
To stay relevant, we will need to move from motivating our clients to inspiring them by shifting the focus from client experiences to client emotions. We need to be better leaders of ourselves, our teams and our clients.
Technology will not be replacing the deeper human connections formed when we help a client through the death of a spouse or the traumatic impact of losing their employment.
We become better leaders by forming deeper relationships. We build deeper relationships by having emotional connections. Fortunately, by utilising technology to streamline your planning process, we can spend more valuable time with our clients.
We can already learn from our younger clients to see what is essential to the consumer of tomorrow. These are clients that are one with their devices, can stream any song or movie within seconds and have access to a wealth of information. They are also a lot more likely to suffer from social anxiety and analysis paralysis.
I'll share some of the tools and technologies we've implemented and tested to varying extents to free up time spent on administrative and repetitive tasks so that we can try to spend more time listening and guiding our clients.
Technology is best when it is invisible. You may feel overwhelmed by the options available, and it's always best to evaluate the options in line with your overall goals and objectives. Unfortunately, there is no one-size-fits-all solution in the technology world.
Our industry has been obsessed with a paperless environment and straight-through processing. Although these things are generally useful for product providers to reduce the time and complexity for their staff to process applications, you might find that they cause more frustration than joy. Try to focus on the areas in your life where you spend a great deal of time, yet have very little to show for it. The safe and familiar tasks may feel very comfortable, but they typically aren't the actions required to improve your business.
Time tracking
Before you can decide which part of your process to streamline, it may be helpful to do a time audit. Tools like RescueTime can help out here by connecting to your digital diary (Microsoft and Google) to analyse where most of your time is spent. If you aren't already blocking your time out in your diary, this can be a tremendous help to gain awareness of where your time is going.
Instant communication
We already consume content in bite-sized snippets in our feeds, so why not consume financial advice in this manner. Most of us rely on a long list of WhatsApp groups to coordinate and communicate with our colleagues, families and friends.
The corporate shift from email to instant messaging has taken place over the last seven years with applications like Slack and Microsoft Teams. We use this to help our clients to filter out relevant information, keep them updated on outstanding tasks we are working on and being available when they need us.
In a 2019 North American study of a large group of high-net-worth individuals, the number-one reason (69%) why they stay with their financial planner is that they are available to answer questions. Make it easy for your client to reach out to you.
Scheduling software
No longer do you need to send countless emails or phone calls to find a suitable time for a discussion that requires more than just an instant message. Tools like Calendly and Acuity allow your client or a prospective client to see available dates (which you control) by syncing with your electronic diary. Clients can now select a meeting slot that suits them best without having to wait for a reply.
Unfortunately, there is no one-size-fits-all solution in the technology world
Virtual meetings
Virtual meetings will only increase as our clients become global citizens, spending more time working and living abroad. These meetings often lack feedback, empathy, control, emotion and connection. Fortunately, as the quality of our data connections and 5G increases, we expect the interactions to get slightly better. A great resource has been a book named Can You Hear Me? by Dr Nick Morgan where he shares ways to have better virtual meetings by being more intentional in your communication.
Financial organisation
A large part of our jobs as financial planners is to help our clients organise their financial lives. Technology has made this a lot easier from electronic forms that can capture static information without taking up valuable meeting time to software that can update all the financial accounts and transactions in real time. We see this trend of consolidated real-time reporting across the developed markets and can expect it in South Africa in the near future. How will your review meetings change when clients already have all of the information in front of them?
Password management
Security remains a concern for most clients and planners and using password management tools like 1Password or LastPass allows you to create unique passwords for each of your online accounts and keep them safe in a virtual vault. No longer do you have to remember all your passwords as you can create one master password to unlock and use your unique password, as and when required.
Visual planning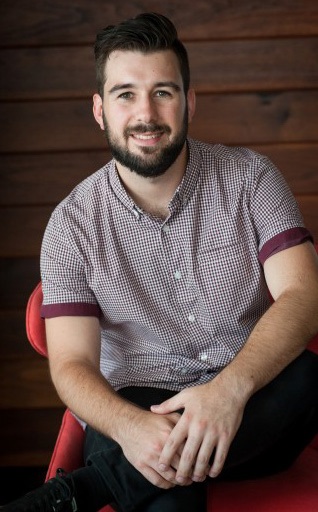 Try to make financial planning a bit more fun and interactive by using MindMaps or graphics to represent their financial lives. We need to move away from planning for clients and instead plan with our clients. Our jobs are to help navigate and weigh up options so that our clients can make an informed and educated decision by understanding how it will impact the lives of them and their families. Tools like AssetMap allow you to create a financial MindMap as well as map their various targets and objectives. Clients feel engaged and craft their own financial plan with your guidance. In a world where we deal with very few tangible items, clients find it extremely valuable to have a snapshot of their financial lives as well as their goals.
Conclusion
Technology will not be replacing the deeper human connections formed when we help a client through the death of a spouse or the traumatic impact of losing their employment. Technology will be replacing repetitive tasks and has already made access to information widely available. One thing is for sure, leading our clients to make better decisions is not something that is going away any time soon.
Disclaimer: I do not have any financial interests in the software named in this article.