South African investors are becoming increasingly comfortable investing all or a portion of their portfolios offshore. As the globe becomes more of a village and everyone and everything interconnects, it makes no sense to only expose your wealth to what we have to offer locally.
With this awakening has come the concomitant explosion in choice as most South African asset managers have a global offering, and global asset managers increasingly offer their products in South Africa.
Satrix is South Africa's indexing pioneer. This year is our 20th year of indexing in South Africa. We have in excess of R100-billion AUM. And we are no stranger to offshore investing.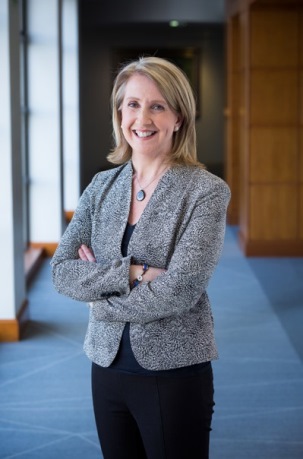 You've heard it told that active managers struggle to outperform market indices and this is nowhere truer than internationally. Choosing an index-tracking international ETF or unit trust just simplifies this decision and at a very low cost.
They are also great options to use to build a portfolio of rand-denominated funds to complement your Reg 28 portfolio or just as stand-alone exposure in a well-diversified option.
Currently Satrix has four rand-denominated global ETFs and one unit trust covering the MSCI World Equity index, the S&P 500, the Nasdaq 100 and the MSCI Emerging Markets Index.
The MSCI World Equity Index is tracked in both a Satrix feeder fund unit trust, ETF and a true offshore UCITS fund domiciled in Ireland. This index covers 23 developed markets and more than 1600 stocks. It focuses on large and mid-cap companies and covers 85% of the free float-adjusted market capitalisation in each country – in a single trade and at low cost. This has to be a consideration.
The other indices cover universes as their names imply viz S&P 500 and Nasdaq 100. The Satrix Emerging Markets ETF tracks the MSCI Emerging Markets Index in ZAR. This index covers five regions, 26 countries and more than 1100 companies. If you believe global growth will be driven by emerging economies in years to come, this is a must have allocation in your portfolio.
All the ETFs are feeder funds which trade on the JSE.
What's more, all these products including the ETFs are available on Glacier's LISP platform. This is a first for Glacier and already we have seen a growing interest in using the ETFs as part of a portfolio.
They are also a great option to think about for tax-free savings accounts which by their very nature tend to be long term. By keeping the asset management fee low, the compounding of performance over time is magnified. And remember the Satrix World Equity Index Feeder Unit Trust Fund is also available through Sanlam Collective Investments as a tax-free option. You can invest lump sums or set up a recurring debit order here.
Whatever your offshore need or point of access, there is a Satrix offshore option available for your clients.